Runner on Óbudai Island (Hajógyári Island), Budapest, Hungary (© Zsigmond László)
Hajógyári, also known as Óbuda Island, is an island of the Danube in Budapest. Named after the shipyard factory that once operated in the area, the quarter is nowadays best known for the Sziget Festival.
Since 1993, Sziget has been held here every August and has grown to become one of Europe's most important popular music festivals.
But for the rest of the year, the island is one of the capital's quiet, green oases, a great place to relax and escape the noise and concrete of the city centre. The proximity of the river, the migration of waterfowls, sports facilities and playgrounds are all there for families to enjoy. The children's favourite is the slide park, where there is something for everyone.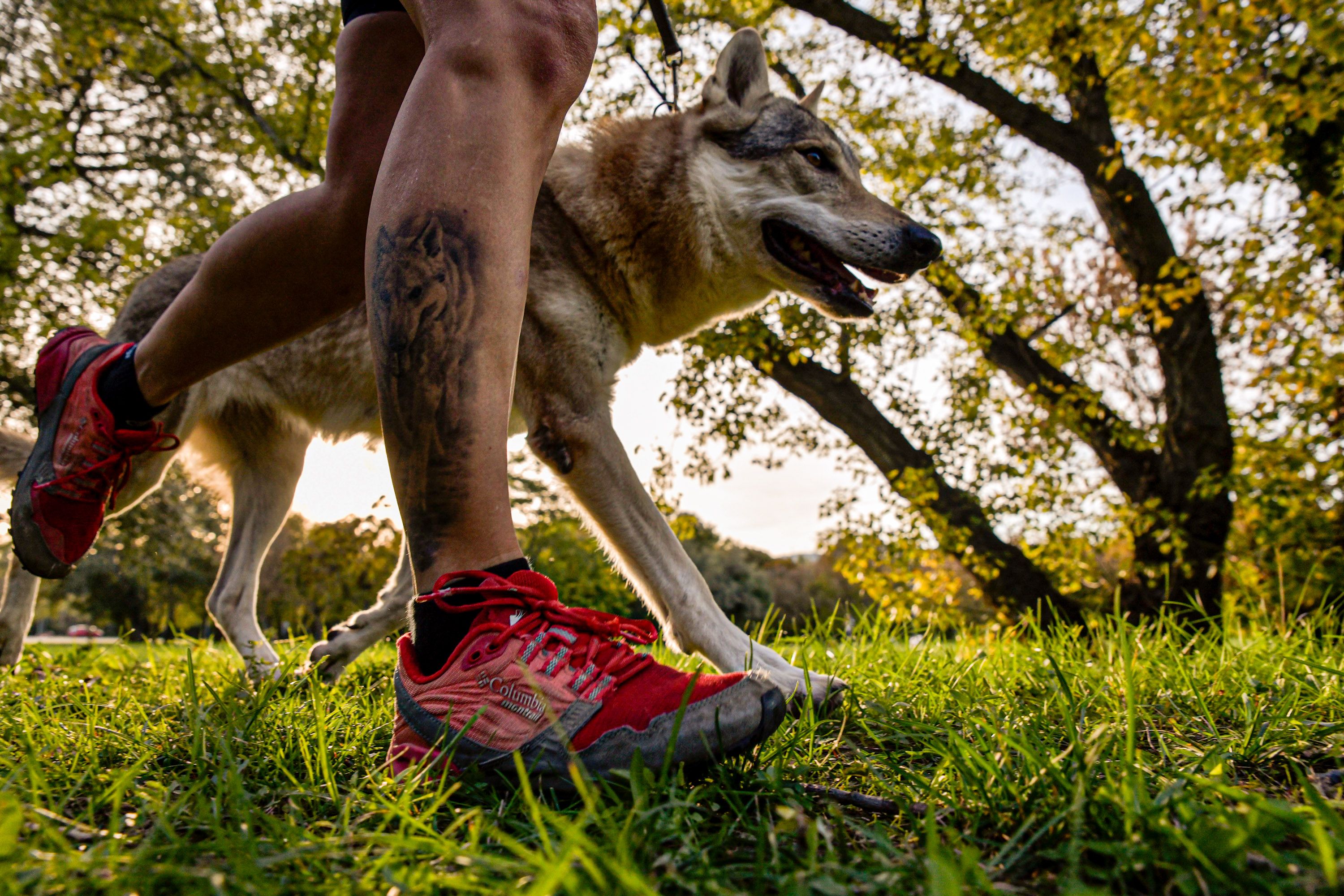 Runner with dog on Óbudai Island (Hajógyári Island), Budapest (© Zsigmond László)
The island is a popular destination for hikers, and an increasing number of runners are choosing it. The conditions are perfect and relaxation is guaranteed. The running circuit is 3.9 kilometres long, most of it on dirt roads, with only a small part on concrete. Beginners are welcome, as the course is on flat terrain.
Important information:
Length: 3.9 km
Surface: dirt road
Access: HÉV (suburban railway), Filatorigát stop
Address: 1033 Budapest, Óbudai-sziget