shotput thrower (© Getty Images)
How it works
One of the four traditional throws events in track and field. The shot, a metal ball (7.26kg/16lb for men, 4kg/8.8lb for women), is put – not thrown – with one hand. The aim is to put it as far as possible from a seven-foot diameter (2.135m) circle that has a curved 10-centimetre high toe-board at the front.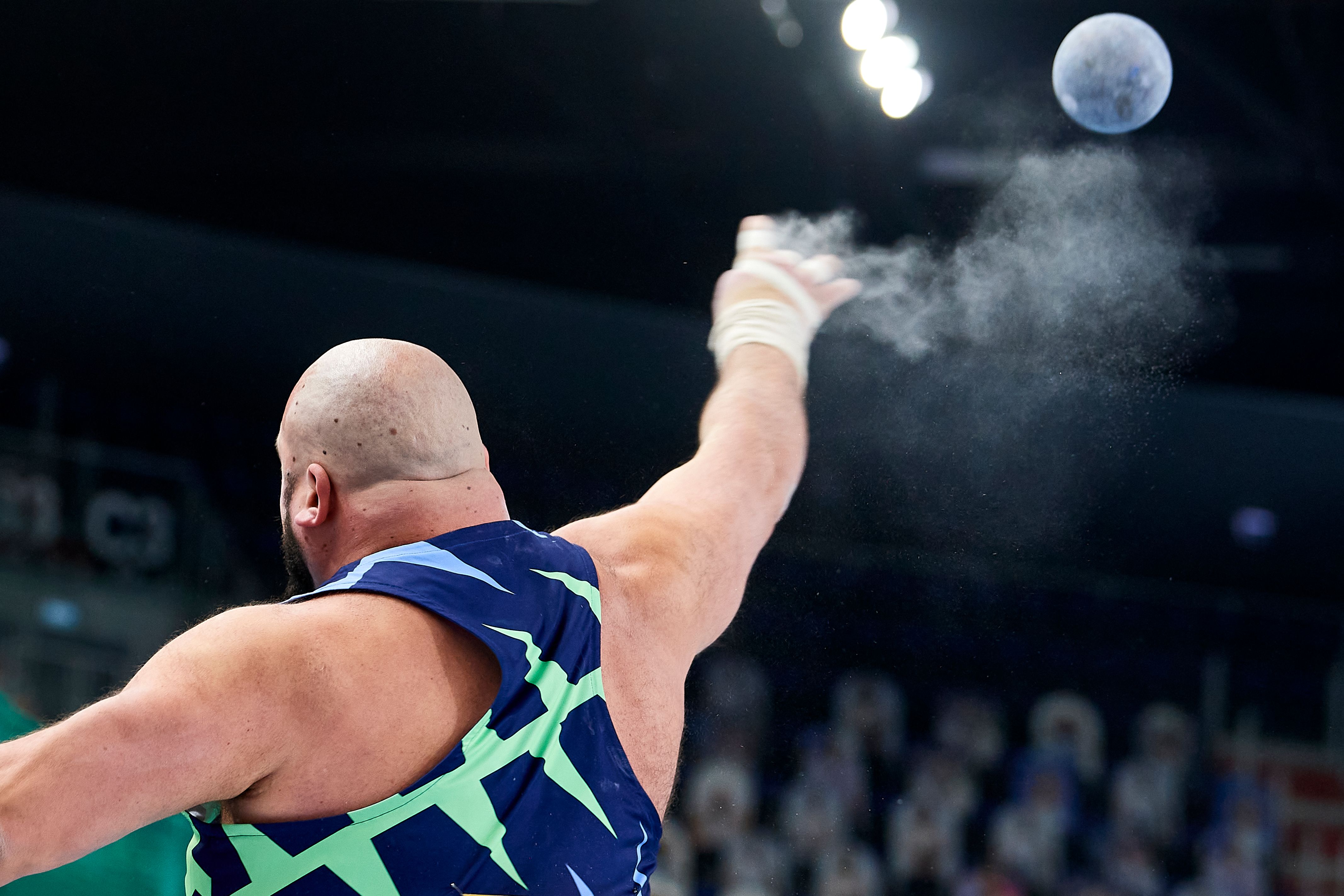 Michal Haratyk at World Athletics Indoor Tour - Torun (© Getty Images)
In order for the put to be measured, the shot must not drop below the line of the athlete's shoulders at any stage of the put and must land inside a designated 35-degree sector. The athlete, meanwhile, must not touch the top of the toe-board during their put or leave the circle before the ball has landed, and then only from the rear half of the circle. The results order is determined by distance.
Athletes will commonly throw six times per competition. In the event of a tie, the winner will be the athlete with the next-best effort. A shot putter requires strength, speed, balance and explosive power. At major championships the format is typically a qualification session followed by a final.
History
The Ancient Greeks threw stones as a sport and soldiers are recorded as throwing cannon balls in the Middle Ages, but a version of the modern form of the discipline can be traced to the Highland Games in Scotland during the 19th century where competitors threw a rounded cube, stone or metal weight from behind a line.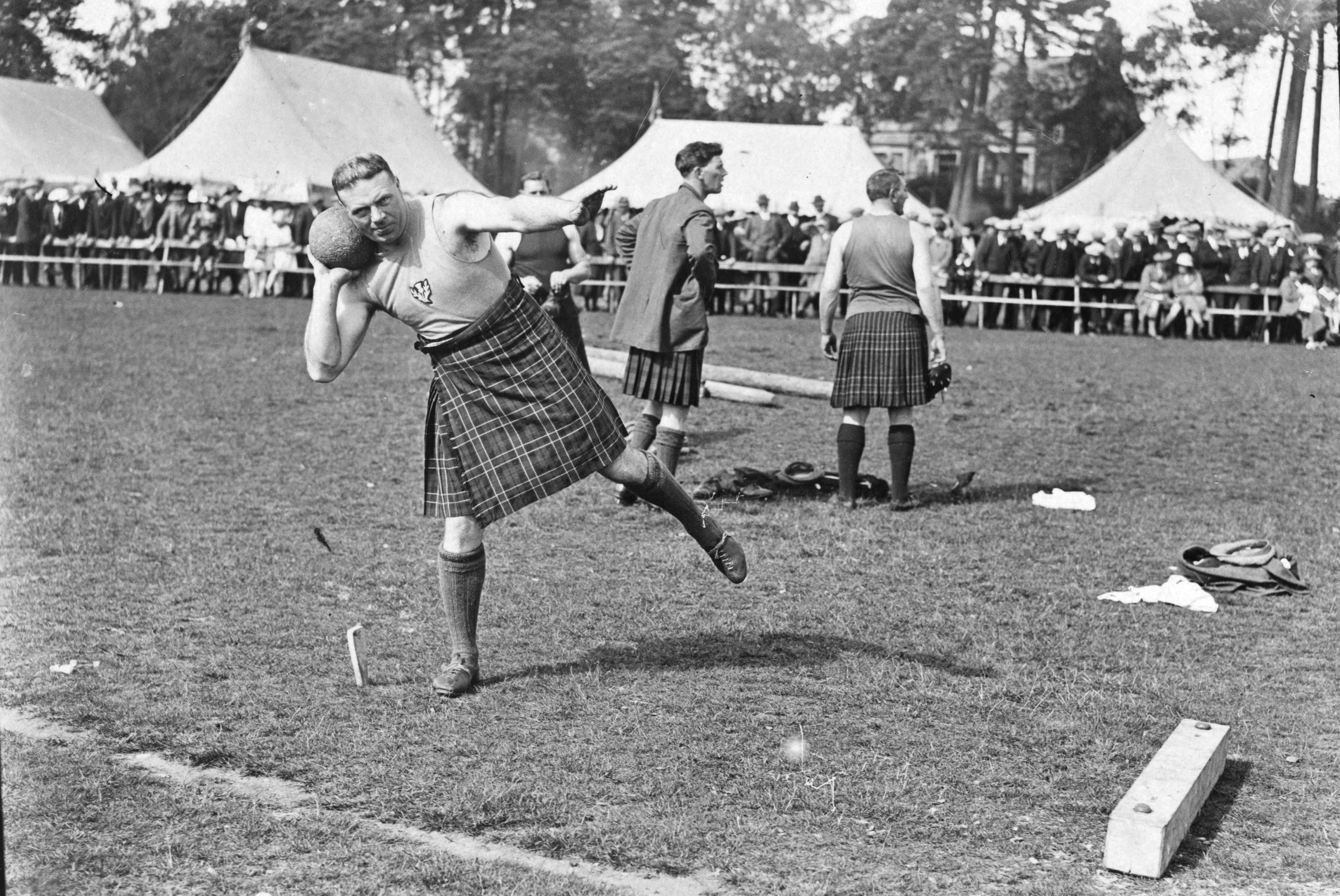 Highland Games 1922 (© Getty Images)
The men's shot put has been part of every modern Olympics since 1896, but women putters had to wait until 1948 before they could compete at the Games.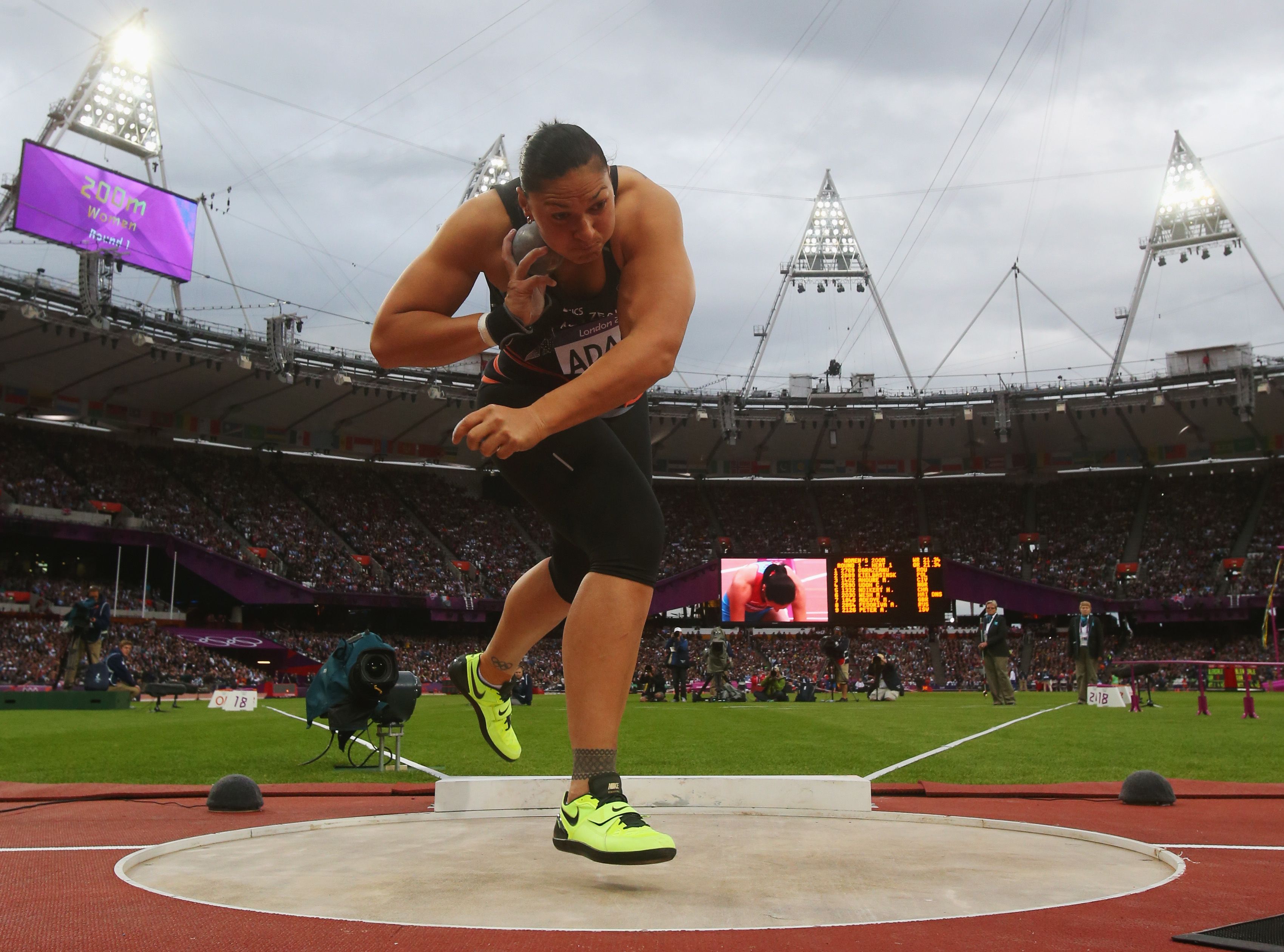 New Zealand's Valerie Adams at the 2012 Summer Olympics, London (© Getty Images)
The US are the most successful shot nation in Olympic history and grabbed gold at every men's shot competition from 1896 through to 1968 - except two. Poland's Tomasz Majewski became the third man in Olympic shot history to win back-to-back titles, achieving the feat in 2008 and 2012. Valerie Adams is one of the leading women's performers in shot history. The New Zealander claimed successive Olympic titles in 2008 and 2012 and snared a silver medal at the 2016 Rio Games.
Related links: