Jonathan Edwards in action at the 1995 World Championships (© Getty Images)
How it works
One of the two horizontal jump events on the track and field programme, competitors sprint along a runway before taking off from a wooden board. The take-off foot absorbs the first landing, the hop. The next phase, the step, is finished on the opposite foot and then followed by a jump into a sandpit. The distance travelled, from the edge of the board to the closest indentation in the sand to it, is then measured.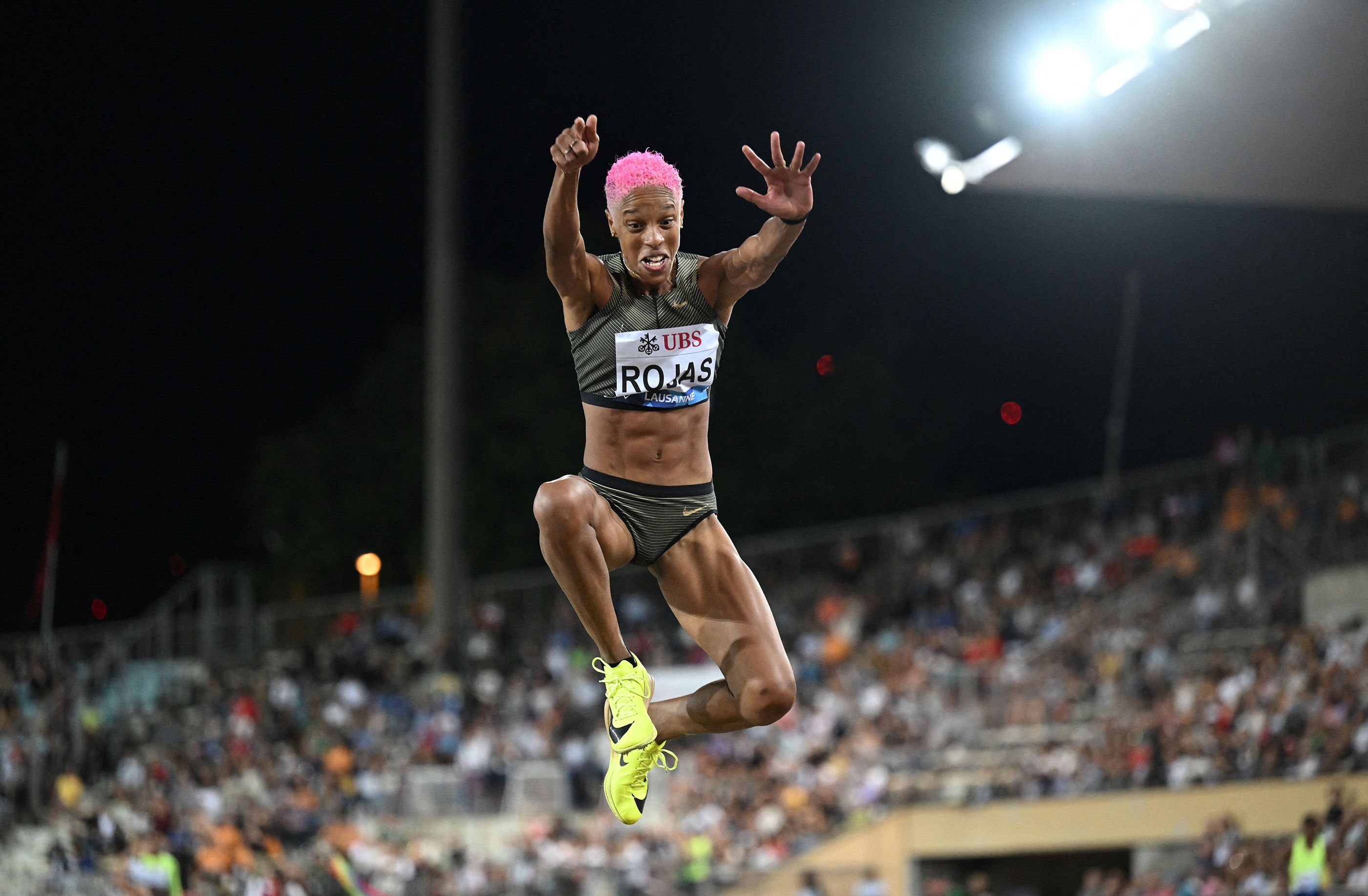 Yulimar Rojas soars to another triple jump victory at the Wanda Diamond League meeting in Lausanne (© AFP / Getty Images)
A foul is committed – and the jump is not measured – if an athlete steps beyond the board. The order of the field is determined by distance jumped.
Most championship competitions involve six jumps per competitor, although usually a number of them, those with the shorter marks, are often eliminated after three jumps. If competitors are tied, the athlete with the next best distance is declared the winner.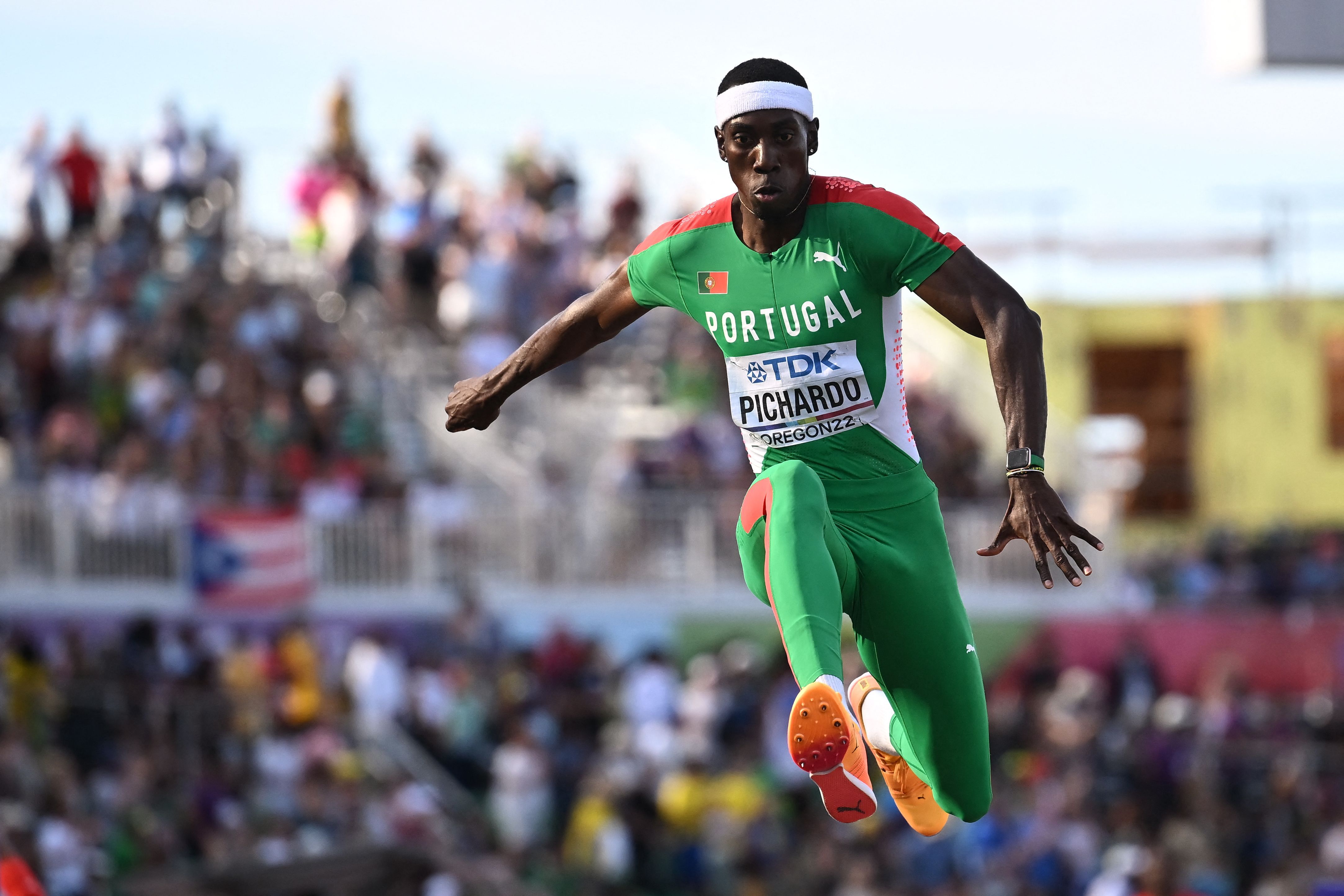 Pedro Pichardo in the triple jump at the World Athletics Championships Oregon22 (© AFP / Getty Images)
The event requires speed, explosive power, strength and flexibility. At major championships the format is usually a qualification session followed by a final.
History
At the inaugural modern Olympic Games in 1896, the event consisted of two hops and a jump but the format of a hop, a skip, a jump – hence its alternative name which was still in common usage until recently – was standardised in 1908.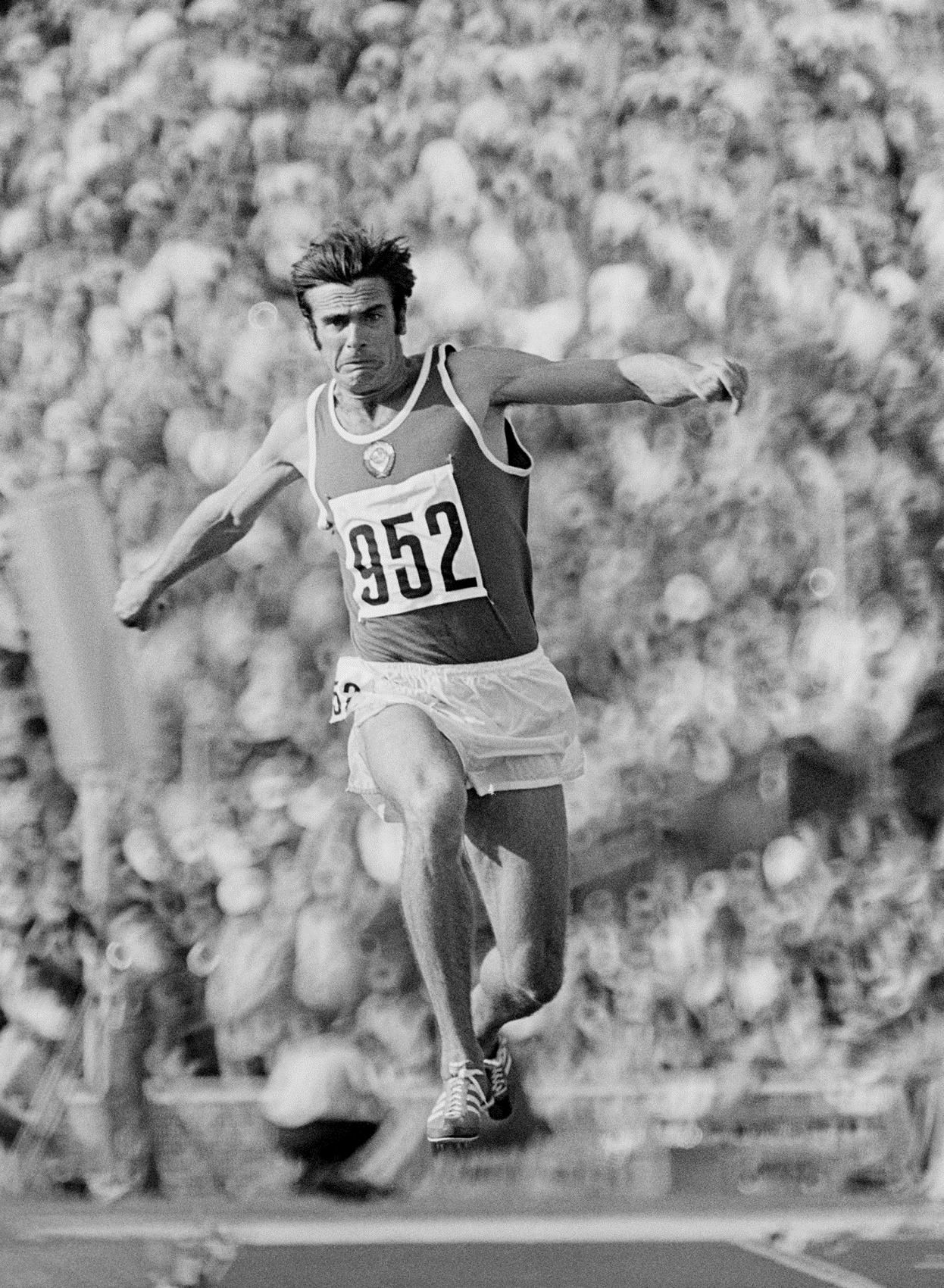 Viktor Saneyev leaping to Triple Jump gold at the 1972 Olympics in Munich (© Getty Images)
Viktor Saneyev of the Soviet Union won a hat-trick of Olympic men's triple jump titles from 1968 to 1976. Christian Taylor of the US won back-to-back Olympic titles in 2012 and 2016. When Great Britain's Jonathan Edwards set the world record of 18.29m to win gold the 1995 IAAF World Championships, he jumped a distance in excess of the width of a football penalty box.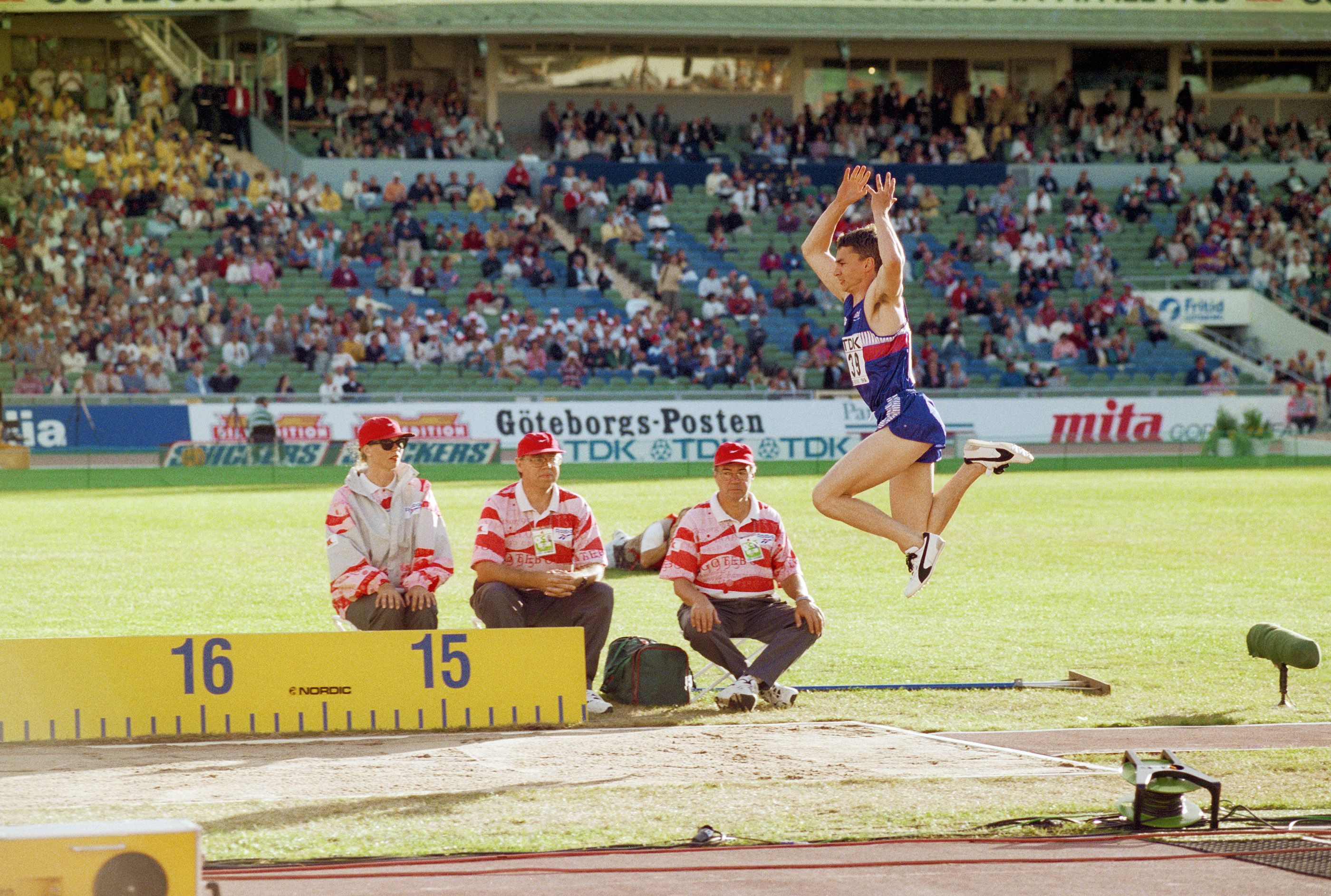 Jonathan Edwards in action at the 1995 World Championships (© Getty Images)
The first Olympic women's triple jump competition took place in 1996. In 2004 Francoise Mbango struck gold to become the first female athlete from Cameroon to win an Olympic medal. Four years later at the Beijing Games she successfully retained her title.
Related links: