Armand Duplantis at the Gyulai István Memorial - Hungarian Athletics Grand Prix 2023, Székes (© Balogh Dávid)
Few events in athletics are more spectacular than pole vault. With high knees and a five-metre long "tube" in your hands, you run at it, defying the laws of physics, and then, for a moment, standing on your hands on top of the pole, you leap over a bar three and a half storeys high. Armand Duplantis is the greatest ever classic of this form of motion, and on 23 August 2023 – and hopefully three days later – at the World Athletics Championships Budapest 2023 we will be able to admire him for ourselves.
Who would have thought, even five or ten years ago, that in the 2020s there would be a boy who, just a few months before his 23rd birthday, would have jumped over 6.00 metres more times than the legendary Sergey Bubka. Duplantis did it for more than 50 times, another important indicator that put him ahead of his great predecessor.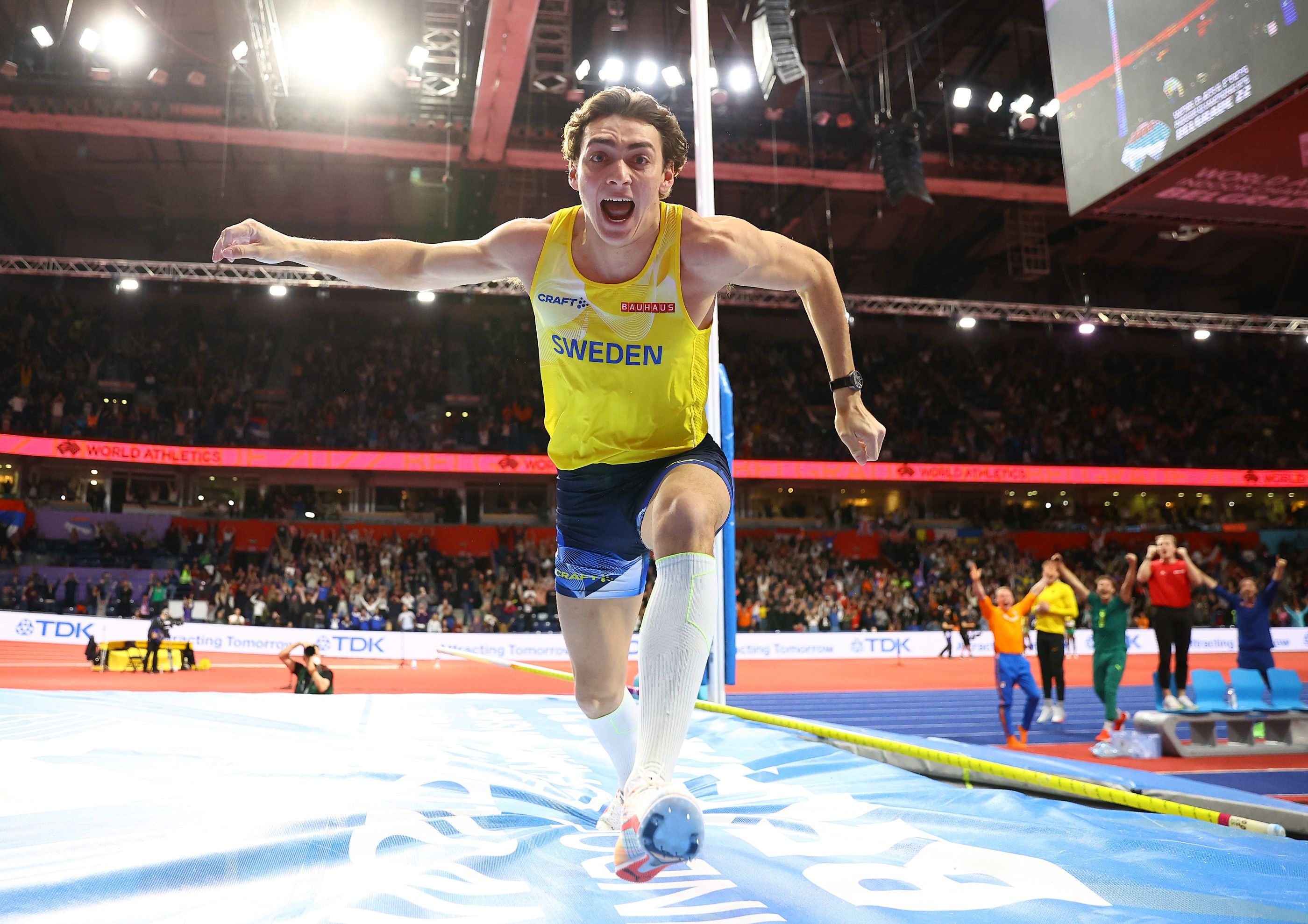 Mondo Duplantis celebrates his world pole vault record of 6.20m in Belgrade (© Getty Images)
"He's an amazing athlete who's bringing a fresh spirit to pole vaulting." "6.20? 6.25? For me, he is ready for that today." Now he is a big star," Bubka said of the young Swedish-American in 2020. Duplantis reached the heights predicted by the former world record holder two years later.
Mondo, born into a family of true sportsmen, was born in the United States on 10 November 1999. His mother, Helena, a former heptathlonist and volleyball player, chose to become a Swedish citizen because of her origins. Through his father, he might also call himself a Cajun – a group of people who can be traced back to the French colonial period in the state of Lousiana.
Considering that his father Greg, who was also one of Bubka's rivals, had a personal best of 5.80 metres, it is not so surprising to see how high young Mondo was at the age of seven. At the 2015 Junior World Championships, he broke the competition record with 5.30m at the age of 15.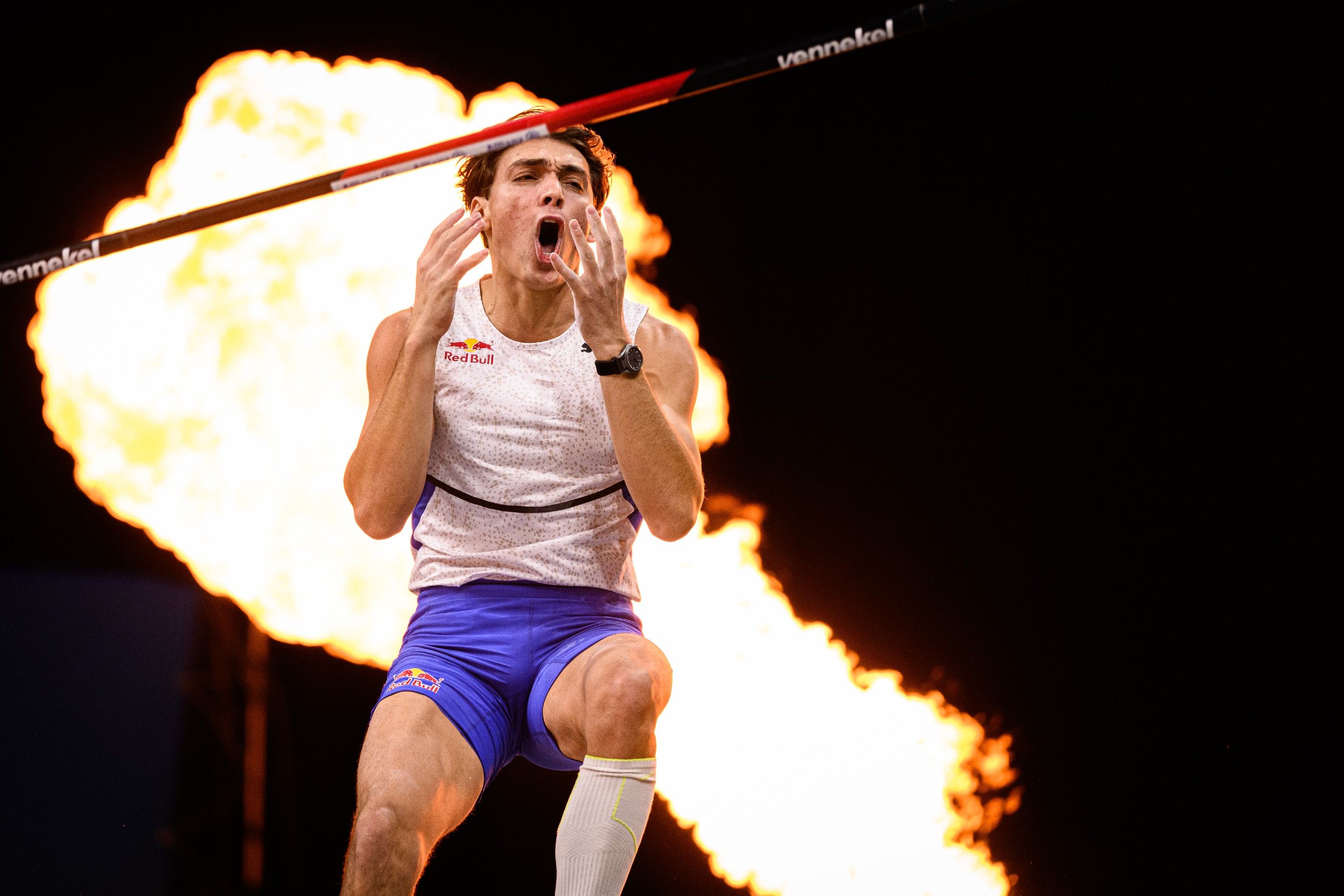 Mondo Duplantis in action at the ISTAF Indoor meeting in Berlin (© ISTAF INDOOR / Camera 4)
A little comparison: Bubka's first outdoor world record of 5.85 metres was broken at the age of 20 years and 174 days. That means that he set the record at a younger age than Duplantis, who was 20 years and 312 days old in Rome.
However, Duplantis was only 17 years and 142 days old when he surpassed the 5.85 metres that was considered the greatest jump of all time in the spring of 1984. Just three and a half years later, he had reached 6.15 metres, which was enough to overshadow the entire lifetime achievement of Bubka, who was considered the greatest genius of the discipline.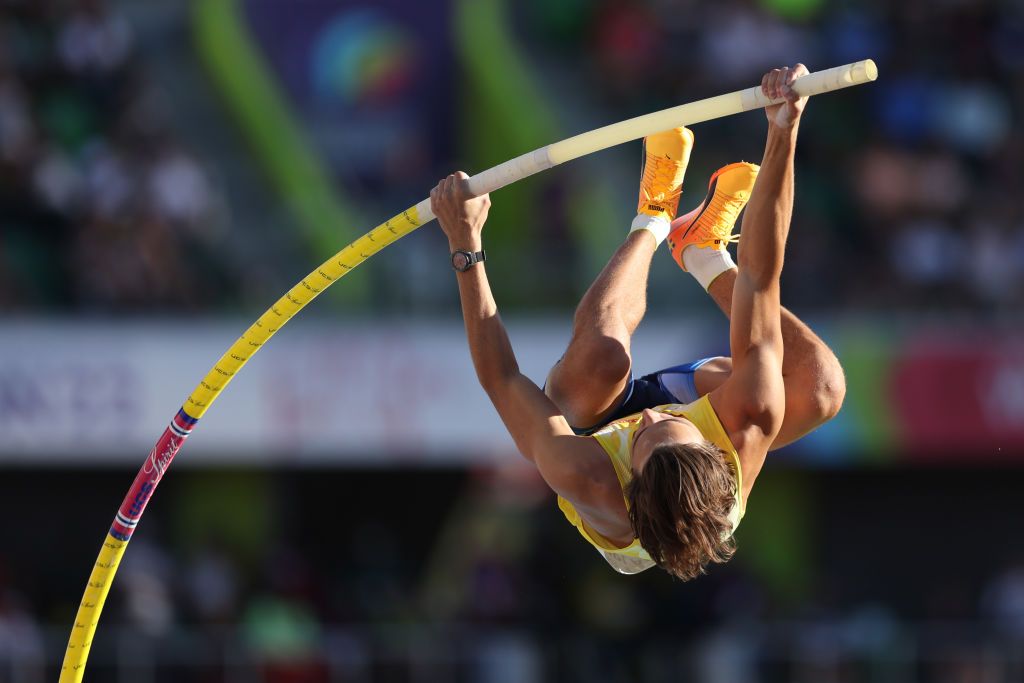 Mondo Duplantis (© Getty Images)
After his undefeated season in 2020, he was beaten at two Diamond League events (Gateshead and Lausanne) in 2021 and in 2022, only in Brussels did Ernest John Obiena of the Philippines jump even higher than him. In this period, he has won 49 times out of 52 starts, which means he has won 94% of his races.
"I want to do everything you can in this sport. I want to win everything there is to win, and do it more times than anyone else has done it," Mondo told Reuters in an interview and with the successes of 2022's World Indoor and Outdoor Championships, Duplantis now has gold medals from all the major world championships. The sky really is the limit from here, and he can take another step towards it in Budapest. The bar has never been so high in Hungary as it will be on 23 August 2023 and three days later!