Athletics is lauded as one of the few sports where men and women compete on a level playing field, and now behind-the-scenes women are starting to overcome the myriad hurdles that have prevented them from running the sport.
It took almost 100 years for female athletes to match the men in being able to compete in the same arena in an equal number of disciplines and for the same prize money at major championships.
Reaching this milestone was a marathon which only started back in the 1920s because the male-dominated global governing body, then known as the IAAF, wanted to control women's sport. The IAAF wanted to maintain the established social order and fend off competition from the rival Fédération Sportive Féminine Internationale, which was staging Women's Games.
The 1928 Amsterdam Olympics marked the first time women were allowed to compete in track and field, with five female events included in the programme – the 100m, 800m, 4x100m, high jump and discus. A total of 129 women from 55 National Olympic Committees competed in Amsterdam where Canada ran off with two of the inaugural five gold medals, winning the 4x100m and the high jump.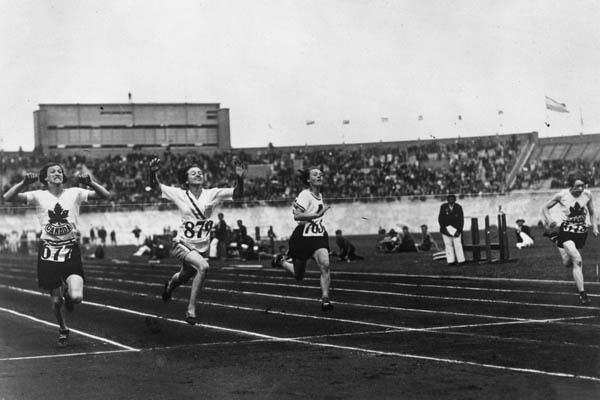 Betty Robinson wins the 1928 Olympic 100m title (© Getty Images)
Off the field it's been a very different story with women being largely invisible in administrative, management and leadership roles at national and international level, due to a crash of economic, educational, social and cultural barriers.
It wasn't until August 1995 when two women were elected to the 27-member IAAF Council for the first time – when 1984 Olympic 400m hurdles champion from Morocco Nawal El Moutawakel and Canada's Abby Hoffman joined the boy's club. These two pioneering women continue to serve on the Council.
It took another five years before a new constitution in 2000 mandated two compulsory seats for women on the IAAF Council.
Fast forward another 16 years when widespread reforms were adopted by World Athletics in 2016, mandating minimum gender targets in the constitution to establish parity at all levels of the sport's governance.
The target for female representation on the World Athletics Council is 50% by 2027 plus two of four Vice Presidents being women (currently one). World Athletics has further pledged to increase female Council members this year from eight to a minimum of 10 women, thereby raising female representation to 40% by the end of 2023.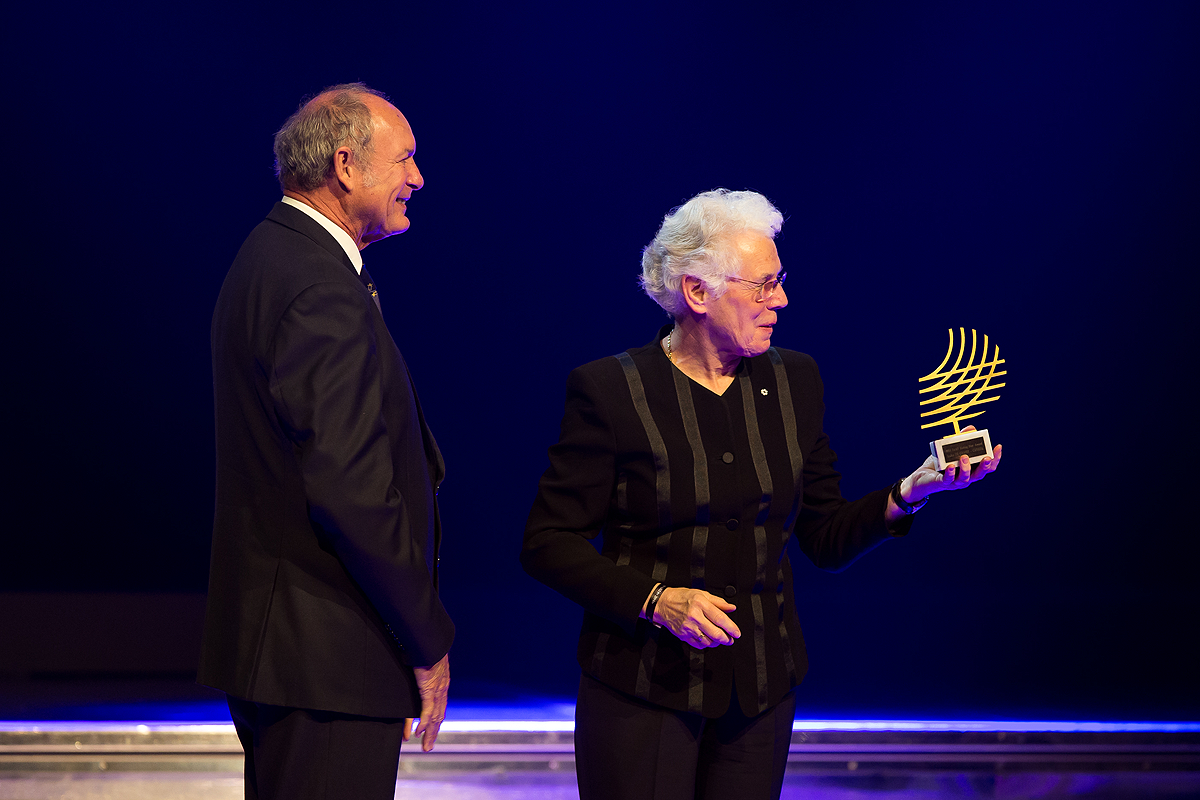 World Athletics Council Member Abby Hoffman (© Philippe Fitte)
With so much invested in athlete talent identification worldwide and growing the next crop of world champions, it simply made good sense for World Athletics to transfer that energy, knowledge and resources into cultivating the world's best gender-equal Council.
The mandated targets have been aided by male advocacy, led by World Athletics President and change-agent Sebastian Coe, who preaches the four Ps: parity in pay, play and positions. "Affirmative action is the only way we will shift the dial," Coe has said. "We have parity in pay, parity in play but not parity in positions."
To further support the new targets, a Gender Leadership Taskforce was established in 2017 to work alongside the Women's Committee to develop and implement global and regional programmes to attract and support a sustainable pipeline of quality female candidates to work in roles ranging from technical, medical, coaching and administration.
Women's leadership and administration seminars and symposiums were also rolled out to the six area associations and in 2019 the first Gender Leadership Moderators Seminar was held.
During the Covid global pandemic in November 2020, almost 300 delegates from across all six continental areas logged in to join the World Athletics Global Conference: Inspiring Women Leaders in Athletics. There will be another Gender Leadership Conference at the World Athletics Championships Budapest 23 in August. The 2023 target is to have 40% female participants taking online courses that will assist them into sports administration roles.
The longer-term target is to increase female representation across all four commissions (Athletes, Competition, Development and Governance) to 50% for 2023-2027 and to position female administrators to run for Board positions in 2027.
To coincide with International Women's Day 2021, World Athletics launched a three-pronged #WeGrowAthletics campaign aimed at creating greater gender equality by empowering women in leadership positions, championing female performance, achievement and competition and publishing more inspirational women's stories on all platforms.
In the words of Oscar award winner Kevin Costner who said "build it and they will come" in the baseball movie Field of Dreams, the rafts of scaffolding built by World Athletics to construct and support a pipeline of female talent is working.
Italy's Anna Riccardi became the first female technical delegate sent by World Athletics to an Olympic Games at Rio 2016.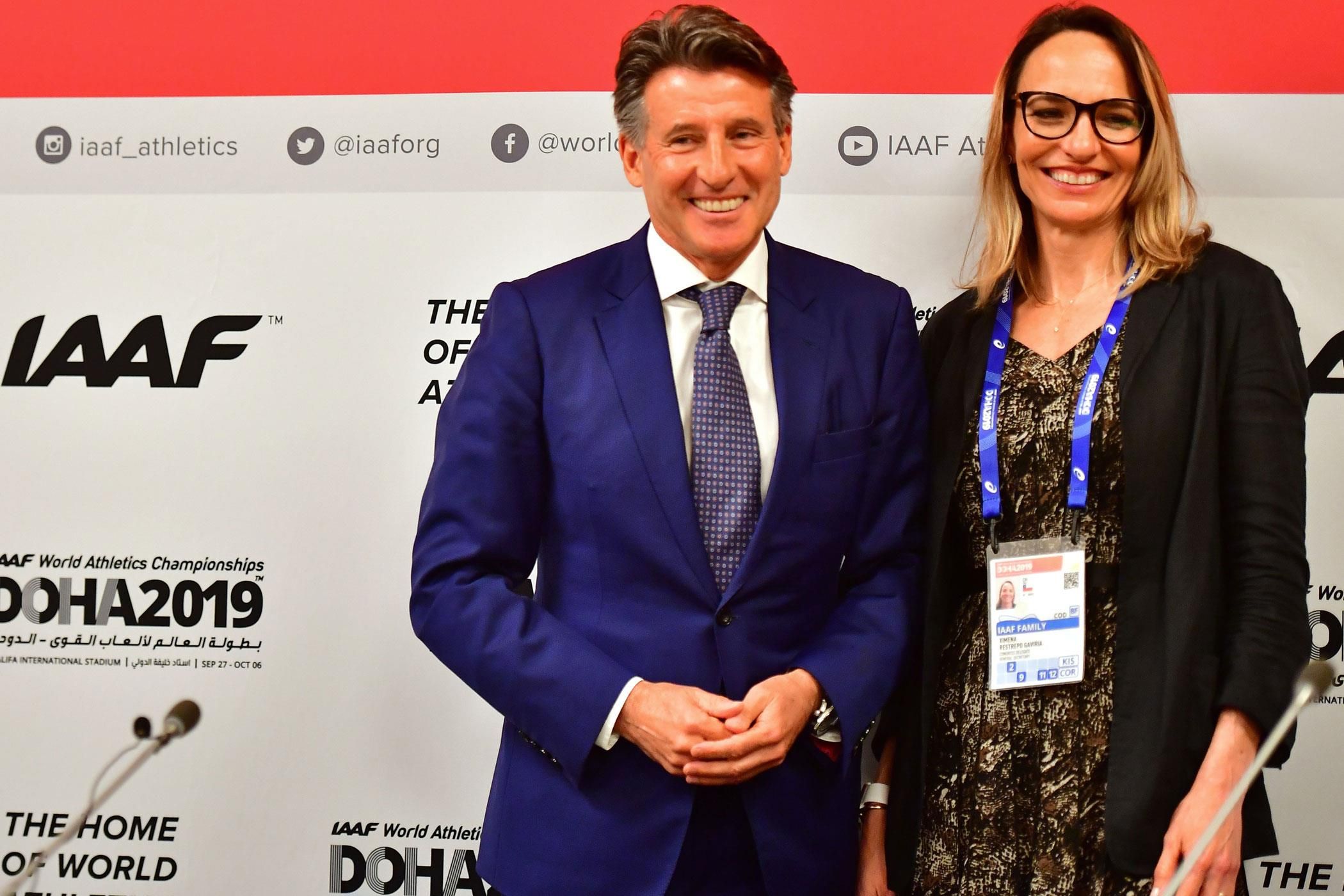 World Athletics President Sebastian Coe and World Athletics Vice President Ximena Restrepo (© AFP / Getty Images)
Colombia's Olympic bronze medallist Ximena Restrepo was appointed the first female Vice President of World Athletics in 2019. Restrepo made history at the 1992 Barcelona Games, claiming 400m bronze and becoming the first Colombian track and field athlete to win an Olympic medal and the first Colombian woman to win an Olympic medal in any sport.
As a Vice President, Restrepo is making history again as a pioneer and a role model who's helping to pave the way for gender equity in sport.
"I hope that, through athletics, we can help more women all over the world achieve their goals and show their capabilities," Restrepo said after she was elected. "There are still many countries where it is very difficult for women to practice any sport and where achieving positions of leadership is unthinkable. That's why I believe that World Athletics, through working towards achieving gender equity in athletics as a whole, will hopefully provide an example for other organisations to follow."
It's worth dwelling briefly on the female representation figures to show where World Athletics is now and where it is heading.
Twenty-eight per cent of women make up the total workforce across the 214 national member federations, which collectively have just 24 current female presidents.
In 2018 there were six women on the World Athletics Council, increasing to seven in 2019 (just under 30%), 10 by the end of 2023 (just under 40%) with the aim of there being 13 in 2027 (50% representation).
In 2019, one of the four Vice Presidents was female (Restrepo) with the aim of two of the four vice president positions being filled by women by 2027.
Current female representation levels across the six Area Councils range from a low of 14% in South America to a high of 43% in the North American, Central American and Caribbean Athletics Association (NACAC).
At the international coaching and team official level, it's been a case of one leap forward and one jump back. At the World Athletics Championships Oregon22 25% of team officials were women and there were 11% female coaches compared to 30% and 12% respectively at the 2017 World Championships. The aim is to increase the number of female coaches at the 2025 World Championships to 20%, with the Paris 2024 Olympic Games targeted as a feeder event.
Every giant leap forward, however, highlights how far there is still to go in the race for equality. Lorraine Morgan became the first female Area Executive Director/CEO when she took on the role with the Oceania Athletics Association in 2003. Yvonne Mullins then became Area Executive Director of the governing body in 2005. There has never been a female Area President.
Mullins said working in the Pacific was "not for the faint-hearted" female administrator.
"You often travel alone, you are often the only woman in the room and you're dealing with a male hierarchy," Mullins said. "It's tough. There are a lot of cultural and social barriers. I've been in situations where I have been locked out of rooms and conversations because I am a woman."
Because of the historic male domination of the sport, Mullins believes gender equity will not be achieved without the mandated gender targets introduced in 2016, because women have not been empowered, given the opportunity or provided with a safe working environment in the past.
She also believes that the "innovative" pipelines built by World Athletics are working to nurture and grow female talent and that gender equity was now "front and centre" in all activities.
Mullins said there were women working at World Athletics who were qualified to step up and become Council members. "There are plenty of women there right now who are more than capable, but it's up to the membership to decide. It's a huge step."
Mullins predicted, however, that generational change was needed and that she hoped to live long enough to witness the election of the first World Athletics female president. Realistically, she believes that won't happen until about 2030.
"It'd be great to have a female president by the 2032 Brisbane Olympics, wouldn't that be fabulous? But I'm going to say 2035. Maybe."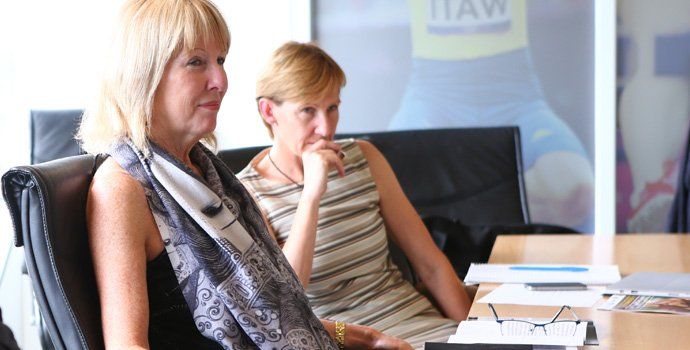 Jan Swinhoe (© Athletics Australia)
Australia's Jan Swinhoe, one of just 24 female presidents leading the 214 national member federations worldwide, is also optimistic there could be a female World Athletics president within a decade.
Swinhoe also applauds the gender-equity targets that have been introduced because of the "need to make significant progress in a short space of time".
"Further thoughtful identification and mentoring of prospective Council members would assist," said Swinhoe, the first female president in her Australian federation's 124-year history. "The sport already does 'talent mapping' for athletes, and corporations certainly do it to develop future leaders.
"I believe that with the World Athletics Council and President being very aware and open to diversity, there is no reason why we should not see the first female World Athletics President within the next 10 years."
Louise Evans for World Athletics