Athletics Kenya President Jackson Tuwei speaks ahead of the 2017 World U18 Championships in Nairobi (© Getty Images)
Some of the most promising endurance talent in international athletics have found time between strength-sapping runs to take part in the Global Conversation.
As part of Athletics Kenya's national outreach programme, athletes training at the Lemotit Athletic Club in Londiani and Kapchemoywa camp in Kapsabet Nandi have taken part in the survey to help inform the World Plan for Athletics 2022-2030, the strategy setting the roadmap for the sport's future.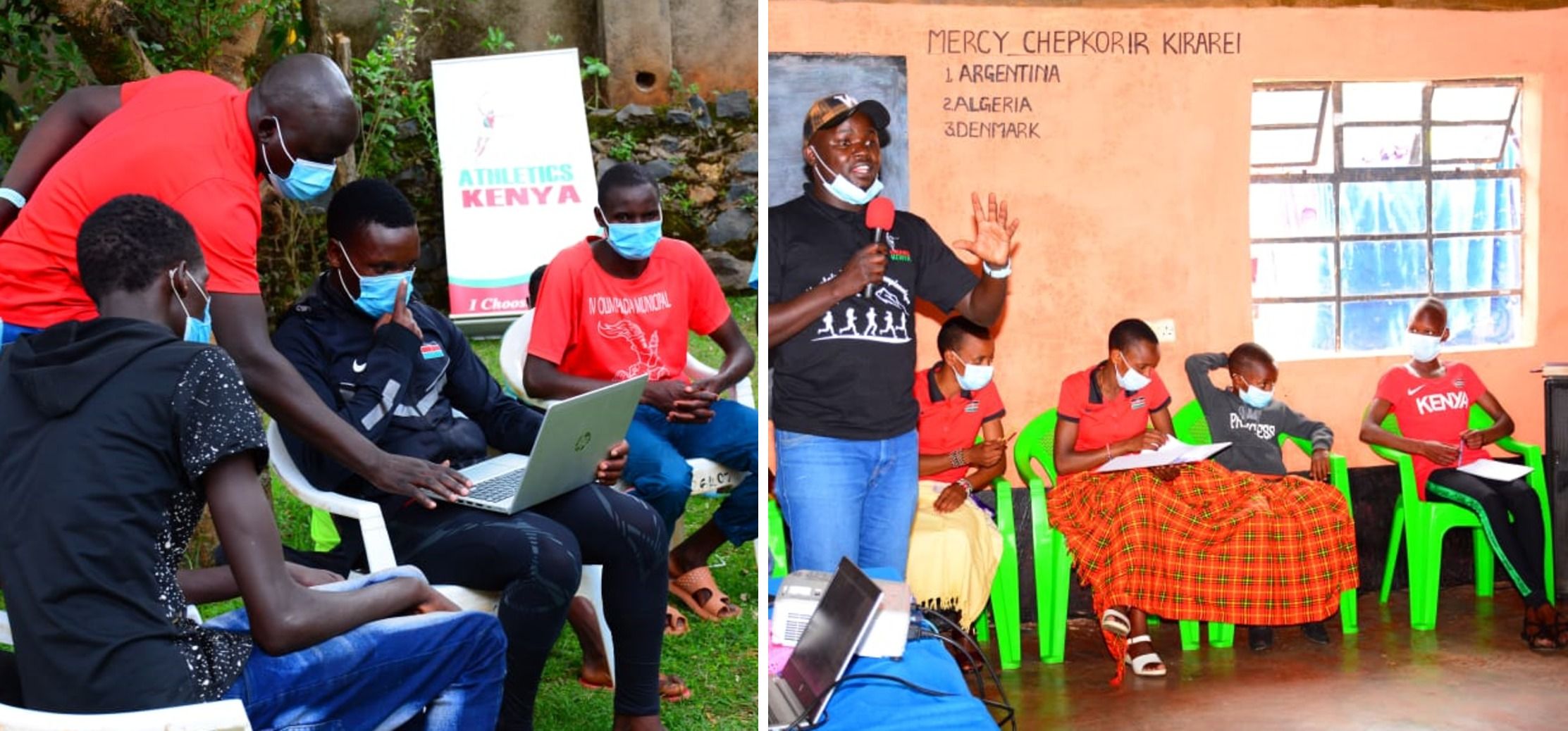 Track, road and cross country international runner Sandrafellis Chebet Tuei is among those training at the Lemotit camp, founded by Paralympian Paul Kemei. The former World Youth 2000m steeplechase silver medallist endorsed the Global Conversation and urged athletes from Kenya and beyond to take part in the survey.
"I would also like to encourage athletes outside Kenya to participate in the survey, so they can learn too," she said, speaking on Athletics Kenya's Twitter feed.
https://t.co/4EjrNhu3ie pic.twitter.com/KR0tcvVSci

— Athletics Kenya (@athletics_kenya) April 24, 2021
Promoting the Global Conversation via social media has also been a strong feature of the East African nation's wide-reaching campaign, with athletes and officials both urging strong participation in the survey.
Via Instagram, Gideon Rono, Kenya's under-20 cross country champion and 5000m prospect, says he is particularly keen that the sport maintains a breadth of international development opportunities.
He said: "For me, the World Junior Championships is key in the growth and development of upcoming athletes. The event has been critical in ensuring transition of athletes from junior to the senior level."
On Facebook, the president of Athletics Kenya General Lieutenant Jackson Tuwei urged: "This is a rare chance for athletics enthusiasts to get involved in improving the sport going forward.
"I therefore urge all athletics stakeholders in Kenya to take part in the global conversation by giving ideas and opinions not only at a global level, but also how we can improve the sport locally."
The deadline to take part in the Global Conversation is 30 April. To have your say in the future of the sport, please complete the survey today.