Ditaji Kambundji competes at the Tokyo 2020 Olympic Games (© AFP / Getty Images)
For many athletes, age group events are the pathway to the senior scene. But for 13 rising stars, the road to this month's World Athletics U20 Championships went via the biggest stage of them all – the Olympic Games in Tokyo.
Here we highlight some of that class of '21 as they get ready to compete against fellow U20 athletes in Nairobi, Kenya, from 17-22 August.
Links to provisional entry lists.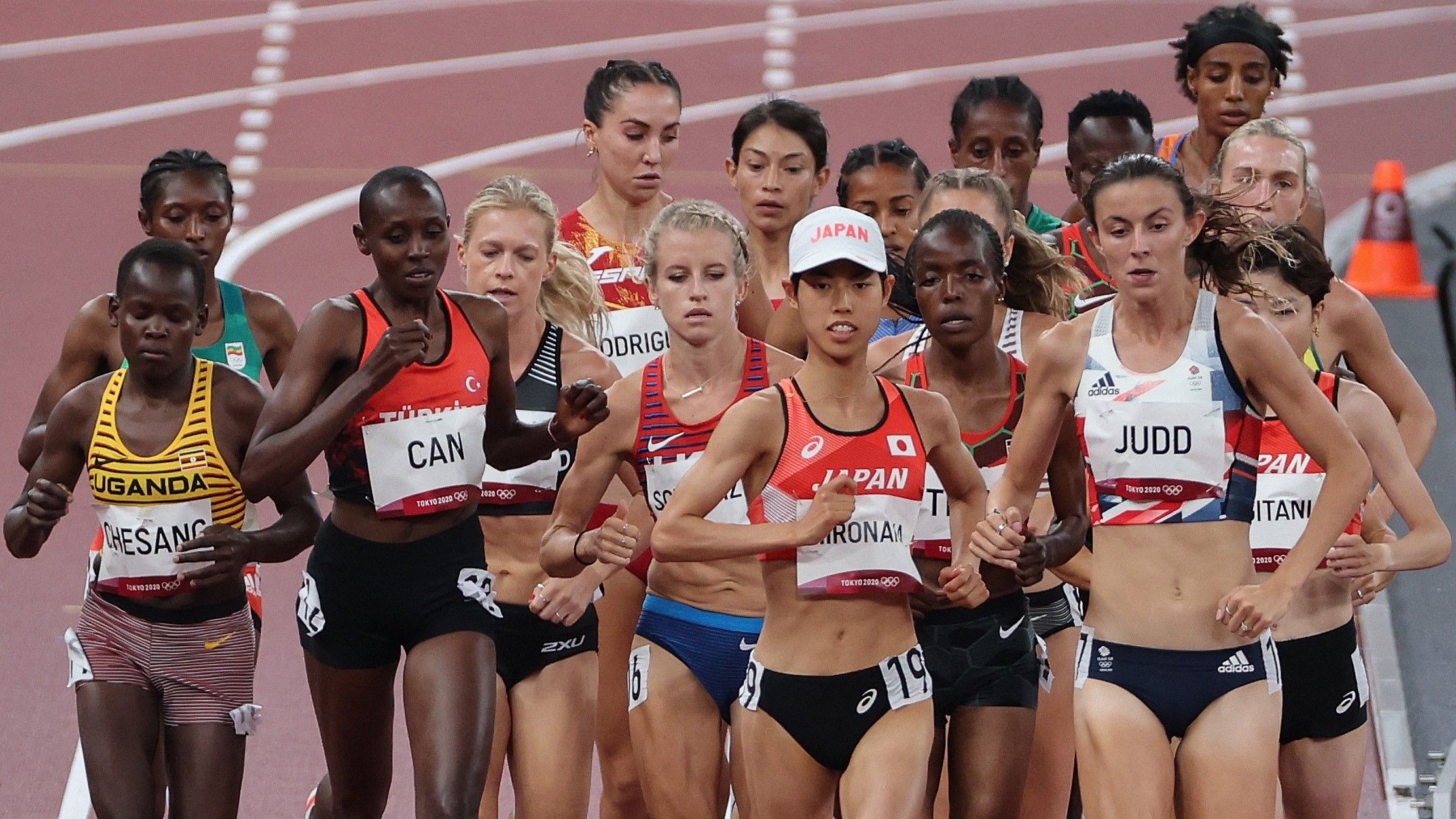 Chesang raced at the Olympics hoping to gain experience ahead of the World U20 Championships where her goal is to claim a medal. If things go to the form book then that's a realistic target, as she is third-quickest among the entries with her PB of 9:04.15 set when winning at the Ugandan trials.
The then 17-year-old qualified for the Olympics by clocking 15:05.39 for 5000m at the Ethiopian trials in Hengelo, her first overseas event, in June and went on to finish 15th in her heat in Tokyo, a week before her 18th birthday.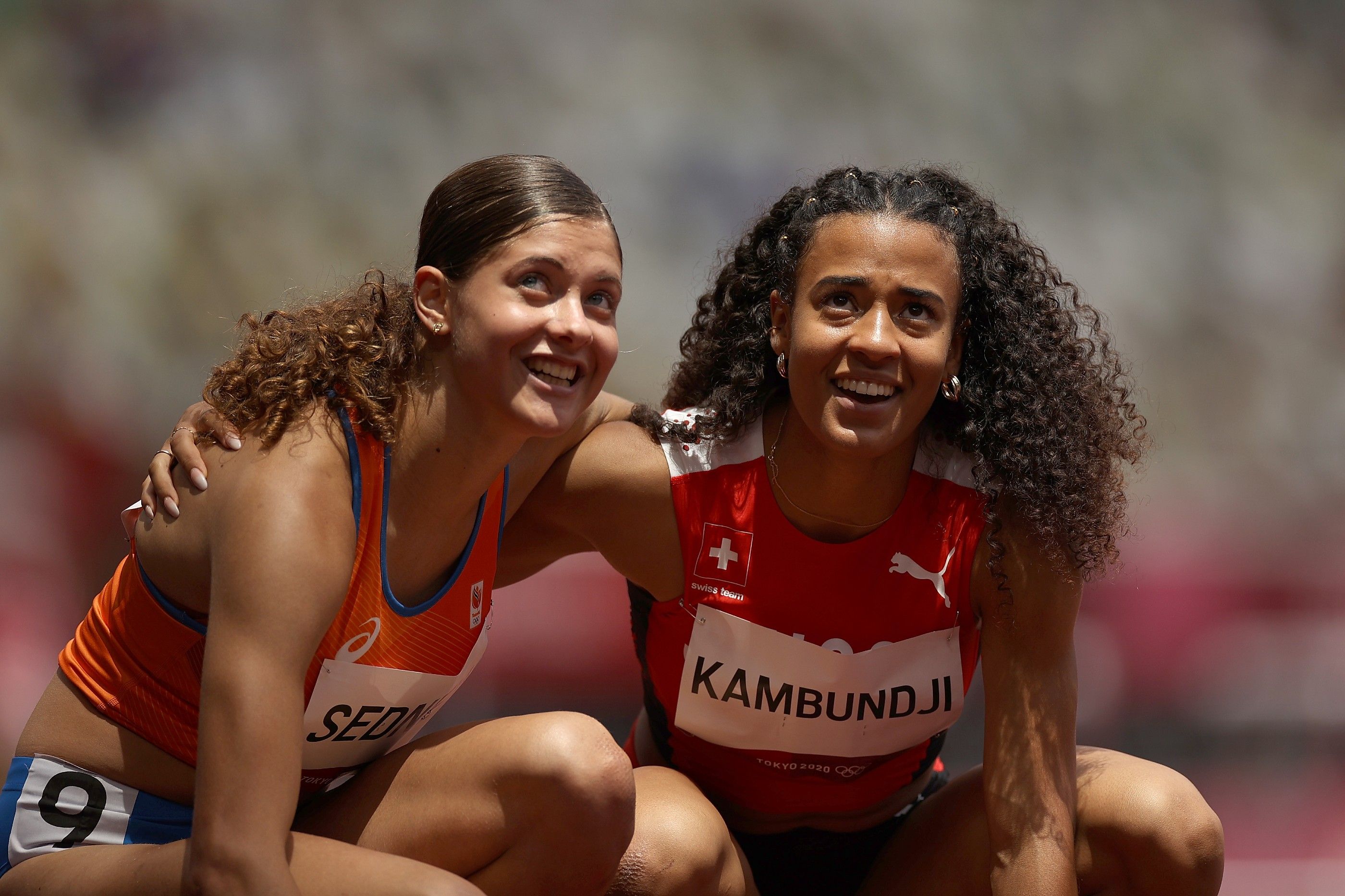 Having started out as a heptathlete, the 19-year-old has since focused on the 100m hurdles and claimed the European U20 title in the event before forming part of the Swiss team at the Tokyo Olympics. There she finished eighth in her heat.
With a PB of 12.94, which is the Swiss U20 record, Kambundji sits second on this season's world U20 list behind only Jamaica's Ackera Nugent (12.76).
Having been inspired by her three older sisters to take up athletics, Kambundji will be hoping to follow in the footsteps of the second eldest, Mujinga, who won world 200m bronze in Doha in 2019.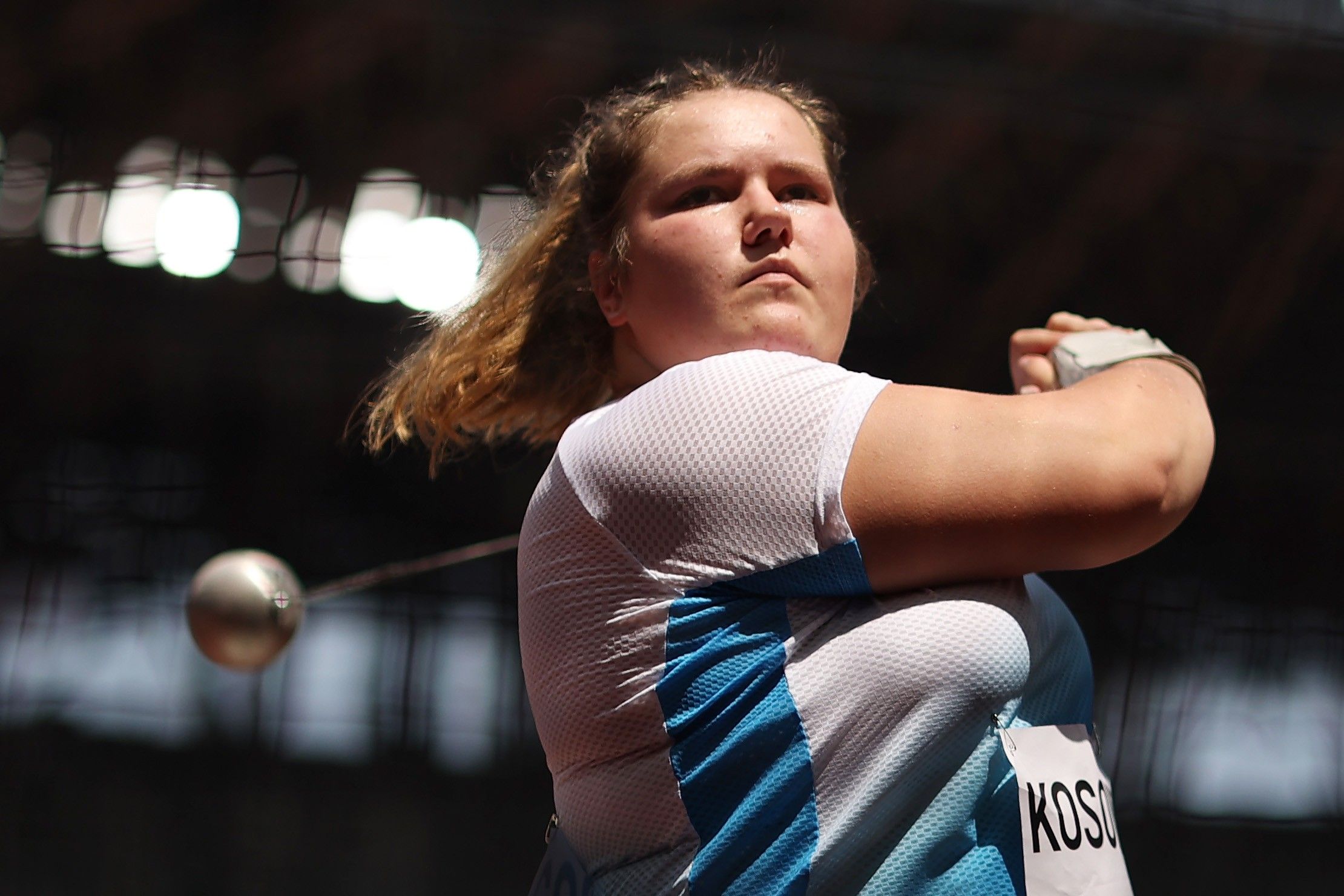 In 2020, aged just 17, Kosonen threw 71.34m to move to third on the world U20 all-time list. Less than a year later she added more than two metres to that mark to break the world U20 record which had been set by China's Zhang Wenxiu (73.24m) back in 2005.
That 73.43m performance to win the Finnish title came just in time to secure her place at the Olympics, where she threw 70.49m in the qualification round. Like Kambundji, Kosonen also claimed the European U20 title as she threw a championship record of 71.06m to win by more than three metres. Her best puts her top of this season's world U20 list by more than two metres.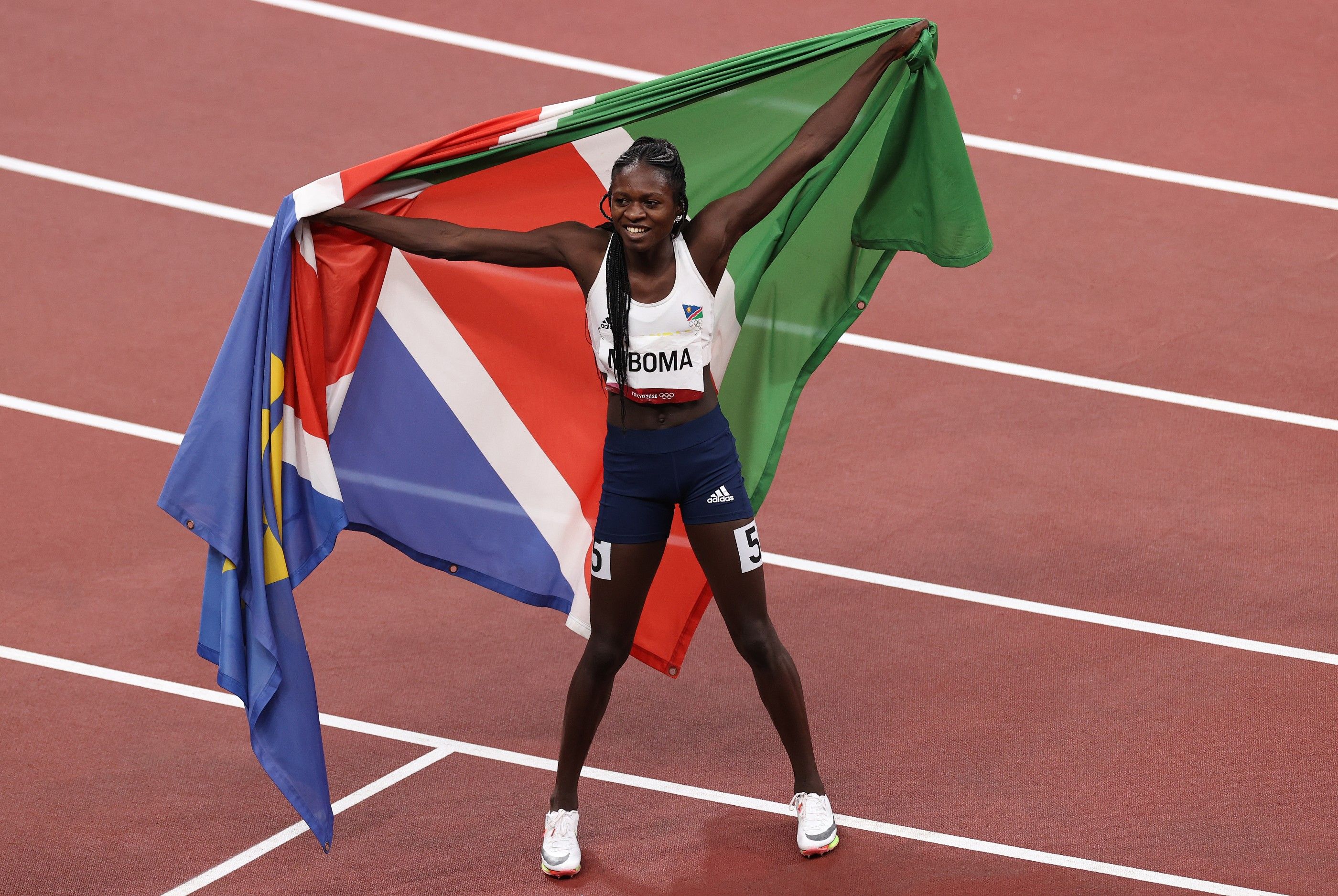 Running the race of her life, Mboma secured Olympic silver in Tokyo, breaking the world U20 and African senior records with 21.81. That time saw the 18-year-old finish behind Jamaica's Elaine Thompson-Herah, who completed the 'double double' in Tokyo as she retained both her Olympic 100m and 200m titles.
After taking to the Tokyo start line with a best of 22.67, Mboma had improved to 22.11 in the heats and then 21.97 in the semifinals before going even faster in the final. As was the case at the Olympics, Mboma will again be joined on the Namibian team in Nairobi by her training partner Beatrice Masilingi, who ran a PB of 22.28 to finish sixth in Tokyo.



Despite having taken up athletics initially as part of his training for baseball, Romero broke the 35-year-old Nicaraguan 100m record in May when he clocked 10.65 to win the national title. The 18-year-old went even quicker when finishing second at the Central American Championships the following month, improving his best to 10.50.
Taking to the track at the Olympics in Tokyo, Romero ran 10.62 to qualify from the preliminary heats, and he will now be looking to build on that as he returns to the global stage once again.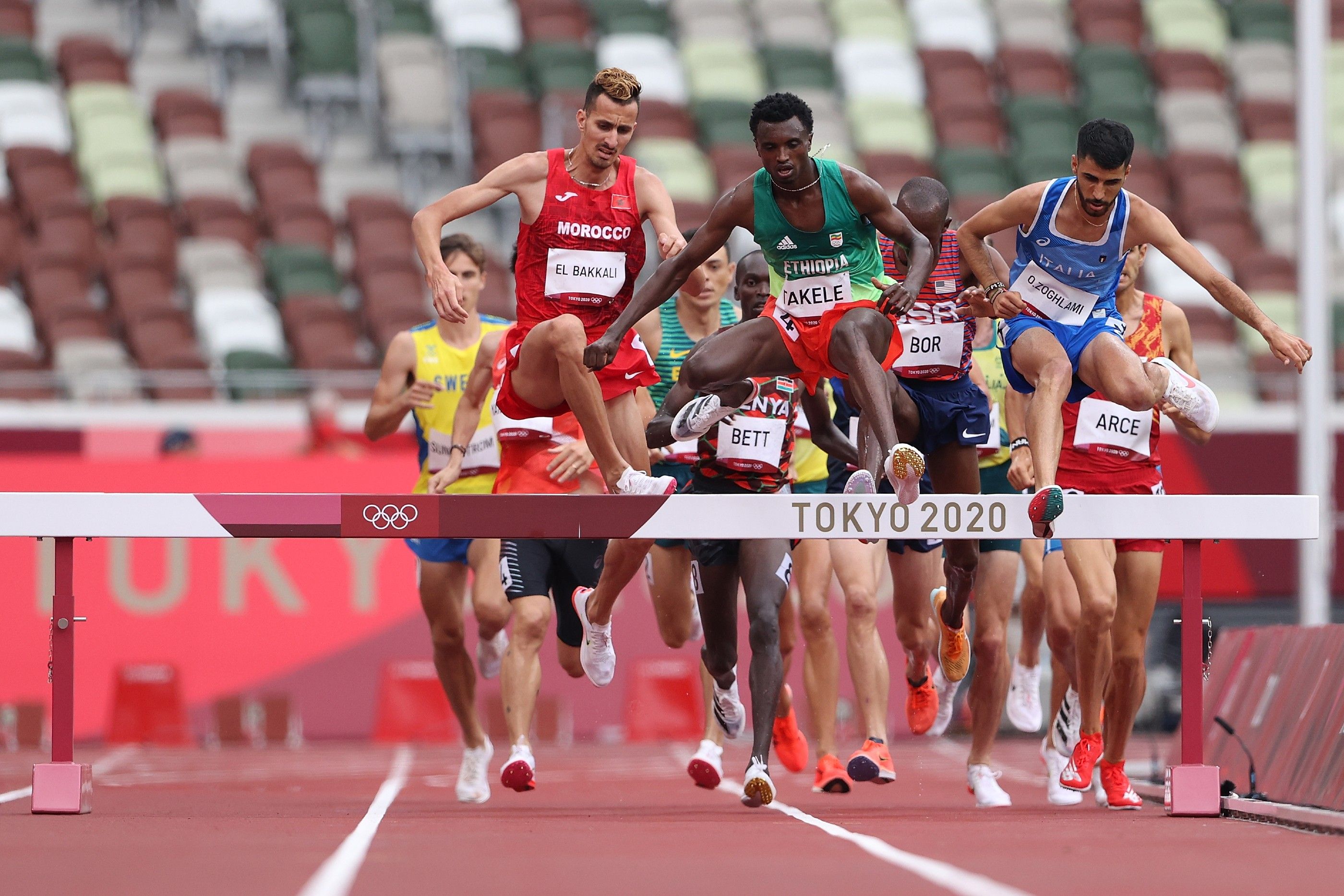 Takele had an impressive season in the lead up to the Olympics as he clocked 8:35 twice at altitude – first to win the Olympic candidate trials in Addis Ababa and then to claim victory at the Ethiopian Championships – and he also triumphed at the Ethiopian Trials in Hengelo, running a PB of 8:09.37. After that he placed second at the Wanda Diamond League meeting in Florence behind Soufiane El Bakkali, who would go on to win the Olympic title.
Takele's own Olympic campaign saw him place ninth in his heat and the 19-year-old, who celebrated his birthday four days after racing in Tokyo and won the African U18 2000m steeplechase title in 2019, will now be on the hunt for more age group success as the top entered athlete in this event.
Other talent set to travel from Tokyo to Nairobi includes Danish sprinter Tazana Kamanga-Dyrbak (200m), South African sprinter Lythe Pillay (400m), Monegasque sprinter Charlotte Afriat (100m), Ethiopia's 2018 world U20 800m champion Diribe Welteji (1500m), Nigerian sprinter Imaobong Nse Uko (400m) and Ethiopian steeplechaser Zerfe Wondemagegn (3000m steeplechase).