Medals for the World Athletics Indoor Championships Belgrade 22 (© Local organising committee)
The medals to be won by athletes at the World Athletics Indoor Championships Belgrade 22 have been revealed to mark the one month to go milestone until the global event in Serbia.
Honouring the country's capital city, which will welcome athletes for competition on 18-20 March, the medals have been designed to feature Belgrade's landmarks, including the Prince Mihailo Monument, the Belgrade Palace - Beogradjanka, the Cathedral Church of St. Michael, the Victor located in the Belgrade Fortress and the Ada Bridge, along with the event's logo. Together, they signify the depth of Serbian culture and the competition field of play.
The medal ribbons, too, have been designed to show the emotion of success. They have rug motifs made in Serbia, which represent the fabric of the past, present and future. They represent eternity, just as medals are eternity – once they are "born" they stay forever next to the name of a person who has "woven" them on a sports competition field.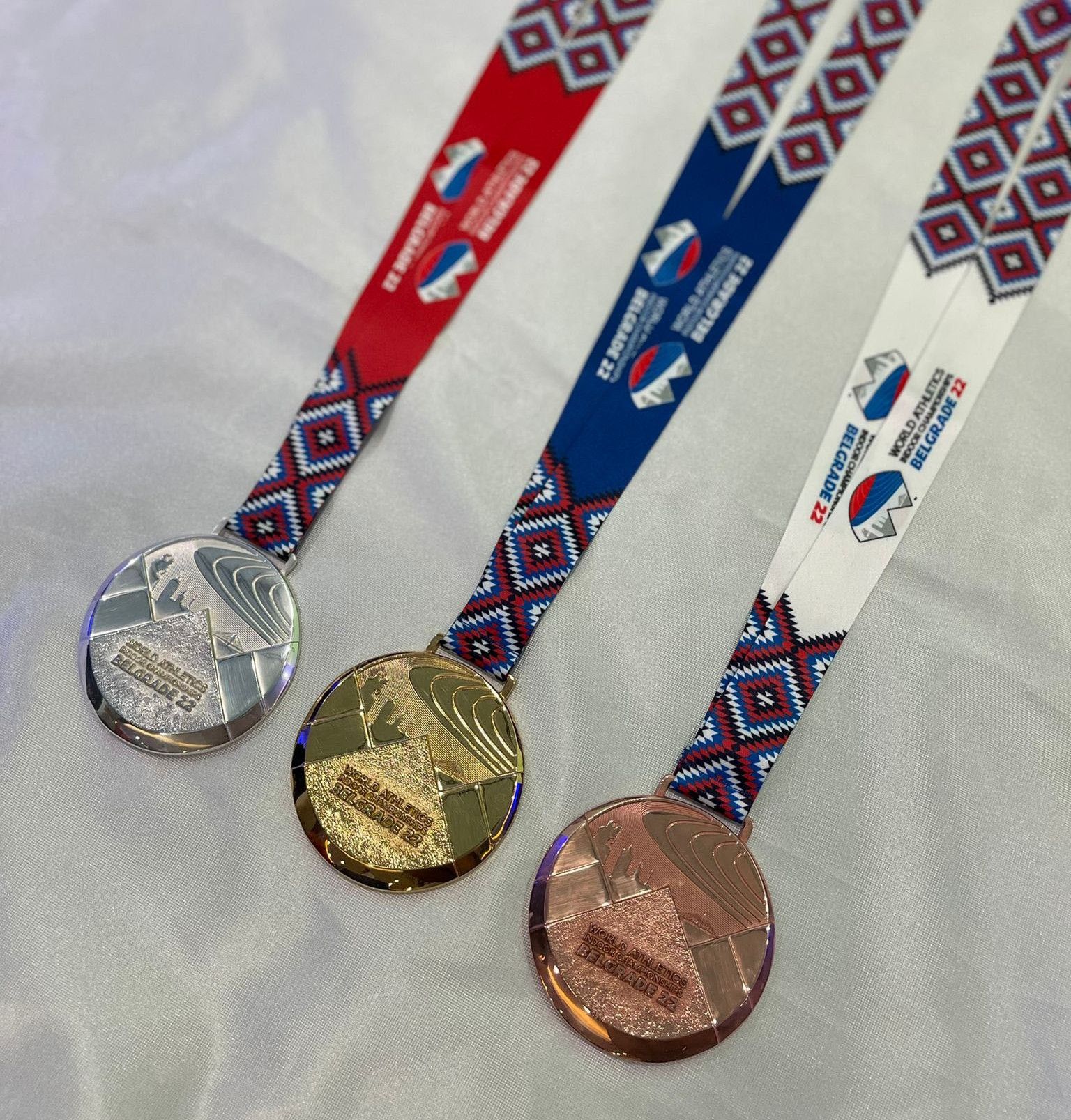 The Serbian rug motifs are unique. There are 95 of them, representing old symbols of magical meaning, and they can also be read as an alphabet of pictures.
The gold, silver and bronze medals are in the shape of a circle, weigh 270 grams and are 14 millimetres thick.
More than 1000 of the world's best athletes will compete for 96 medals across 24 finals during the three days of competition in Belgrade.
Organisers for World Athletics