In 2017, when Belgrade hosted the continent's best athletes for the European Indoor Championships, local long jump legend Ivana Spanovic landed the leap of her life to win gold on home soil. Now the multiple global medallist is working to emulate that when the city welcomes the world.
Global indoor action returns on 18-20 March, when the World Athletics Indoor Championships Belgrade 22 will take place in the Stark Arena. Understandably, it is the next big aim for the star of Serbian athletics, who signed off her 2021 season by becoming a three-time Diamond League champion and then had further cause for celebration as she married her long-time partner, Marko Vuleta. The 31-year-old will now compete with the name Vuleta on her bib, leaving her with another goal.
"I have a new task now," she says. "To make my new surname as globally recognised as my name given by birth."
Given all she has achieved in the sport – both on and off the runway – both names are also sure to remain synonymous with her passion for growing athletics in her home country. With a career that includes 2016 Olympic bronze, two world outdoor medals, three world indoor medals including the 2018 title that she will defend in Belgrade, a total of four European gold medals and numerous age-group achievements, Vuleta is an inspiration to many, and is determined to leave a legacy for the next generation.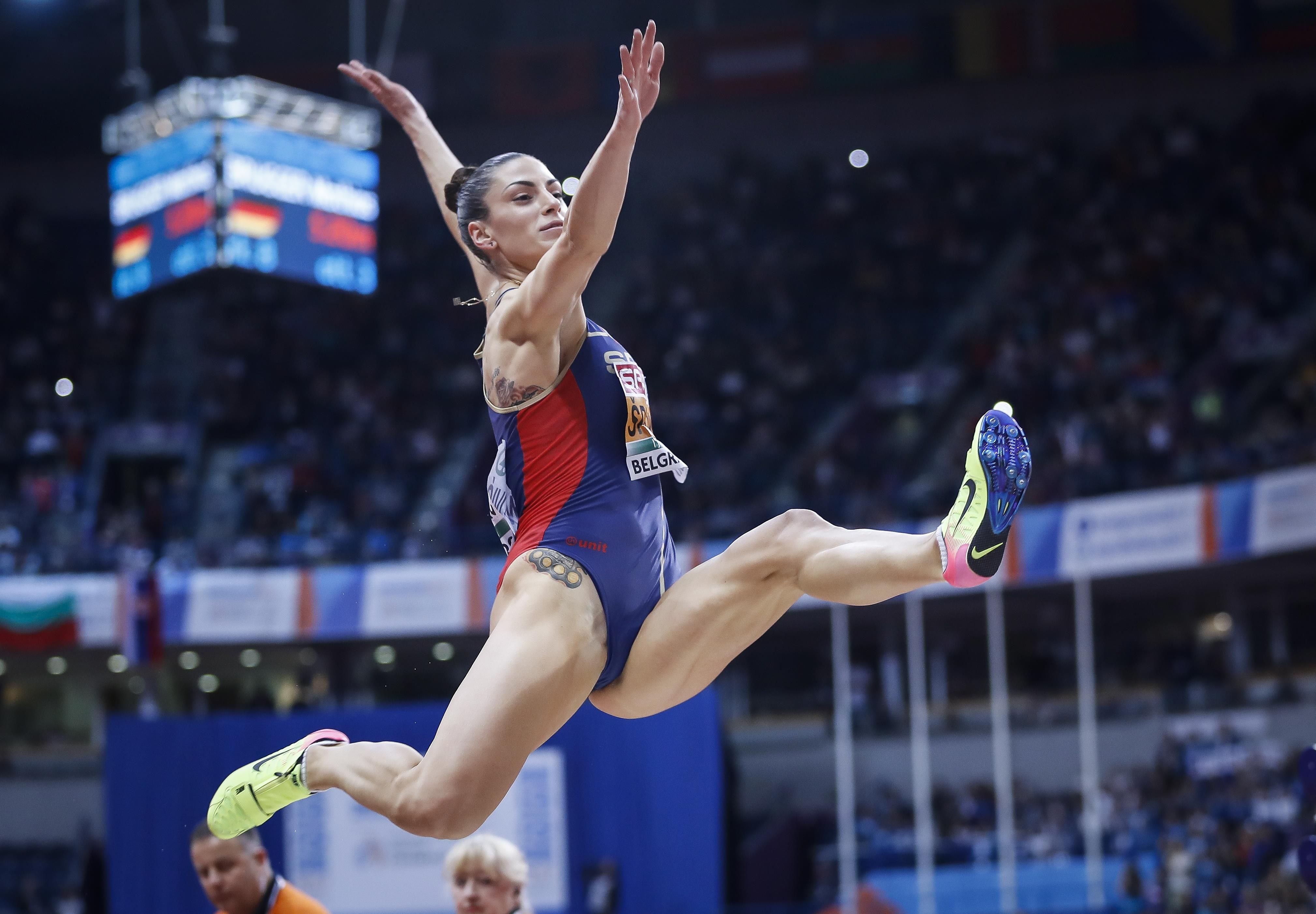 "We are all excited to be the host again, on such a high level," she says. "I can't wait to enter the Belgrade arena and wake up all the energy left over from the European Indoor Championships in 2017. And add to it!"
The performance to have produced such energy was the national record leap of 7.24m Vuleta achieved in the third round of the competition. Having soared what looked to be even farther than her leading 7.16m PB from the second round, she sat next to the long jump pit, waiting for confirmation. As the time flashed up, she rolled on to her back and clasped her hands to her face in delight. It was the longest indoor jump since 1989.
"I enjoyed every minute of competing in front of this home crowd," she said at the time. "The people were amazing. I'm really glad I could give them this gold medal."
On whether that mark leaves her even more motivated for what she might be able to achieve back on home soil in March, she says: "Of course. If the 2017 results frighten me, I would probably find an excuse to even try to get close to that result again.
"All I'm thinking is that with a healthy body, I will again produce and deliver something to remember."



Having won medals at every major indoor championships that she has contested since 2014, what is it about indoor competition that she likes so much?
"I don't know really," she says, "but it's like a different sport when it's indoors. With the crowd so close, you can hear their breathing and mumbling, and yes, no rain and cold weather! So, it's a huge advantage."
A series of injury struggles means it has not been an easy few years for Vuleta, who claimed her first major senior medal at the 2013 World Athletics Championships in Moscow, where she placed third. She went on to win a world indoor medal of the same colour in Sopot the following year, before a second world outdoor bronze in Beijing in 2015. Vuleta matched that podium place at the 2016 Olympics, following a winter in which she claimed world indoor silver in Portland, and completed the set of world indoor medals when getting gold in Birmingham in 2018 – her first global senior title, gained a decade after the international title she claimed as a teenager at the World U20 Championships in Bydgoszcz.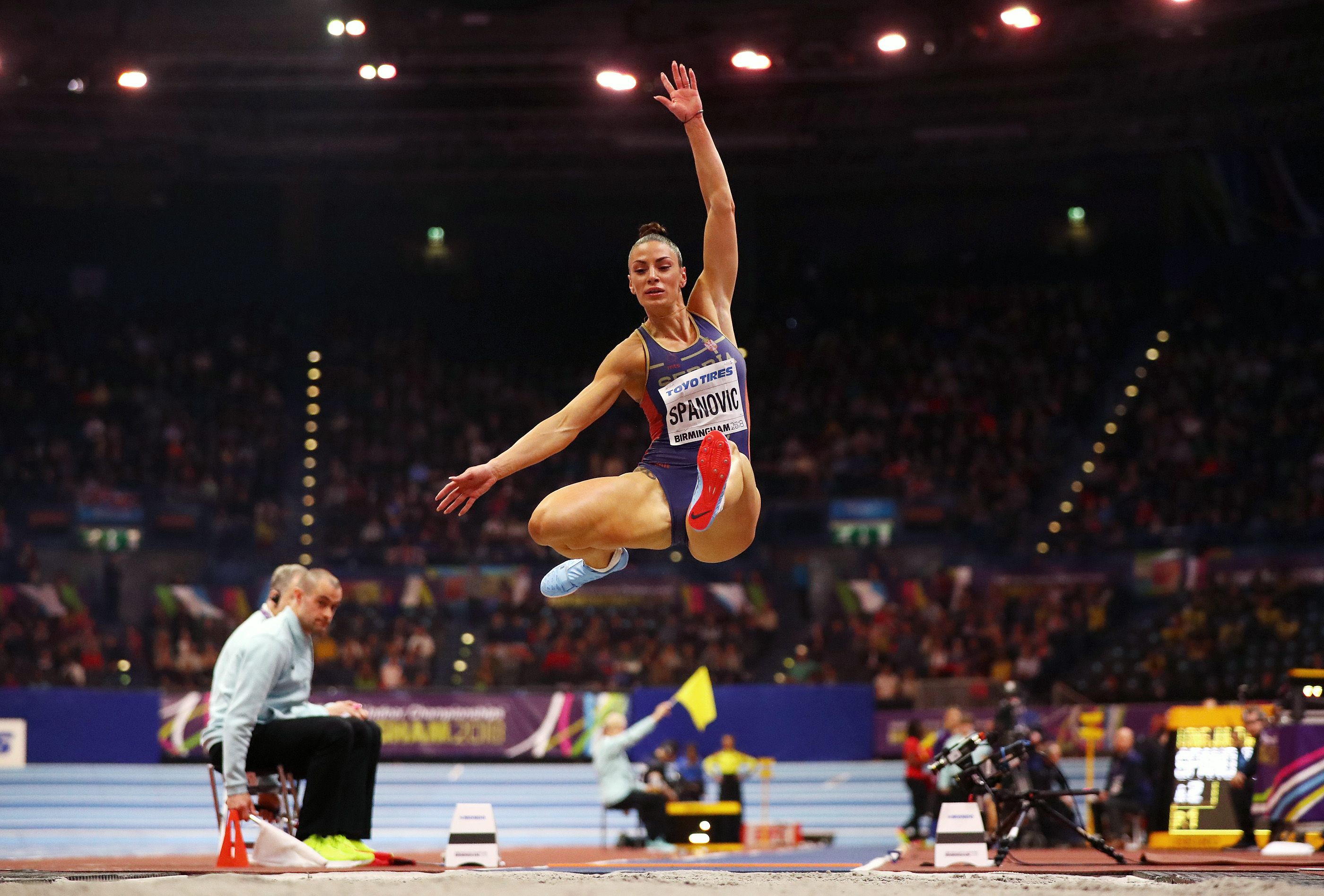 Injury then ruled her out of the 2019 World Championships in Doha and she was also forced to miss the defence of her European indoor title – having been targeting a fourth consecutive gold – this March. After a series of wins, including at the Wanda Diamond League meetings in Florence and Stockholm, she headed to Tokyo for her fourth Olympic Games, with Vuleta having made her debut as an 18-year-old in Beijing. In qualifying she soared out to the seven-metre mark for the first time since 2018, and that would remain the joint best mark of the entire competition. She later achieved 6.91m to finish fourth in a final won by Germany's Malaika Mihambo with 7.00m.
Disappointed to have missed out on another medal to add to her highly decorated CV full of impressive consistency, Vuleta bounced back in style, winning her third Diamond Trophy thanks to a 6.96m leap at the final in Zurich – her second-best mark of the season.
"This one was a tough one," she says, reflecting on 2021. "A long period of no competitions, the global problem with Covid, so back and forth – one step forward, three back and repeat.
"I was sad about my winter season, then Tokyo, but as I kept on going, I was rediscovering my rhythm, so I was pleased with winning the Diamond Trophy and making the seven-metre mark."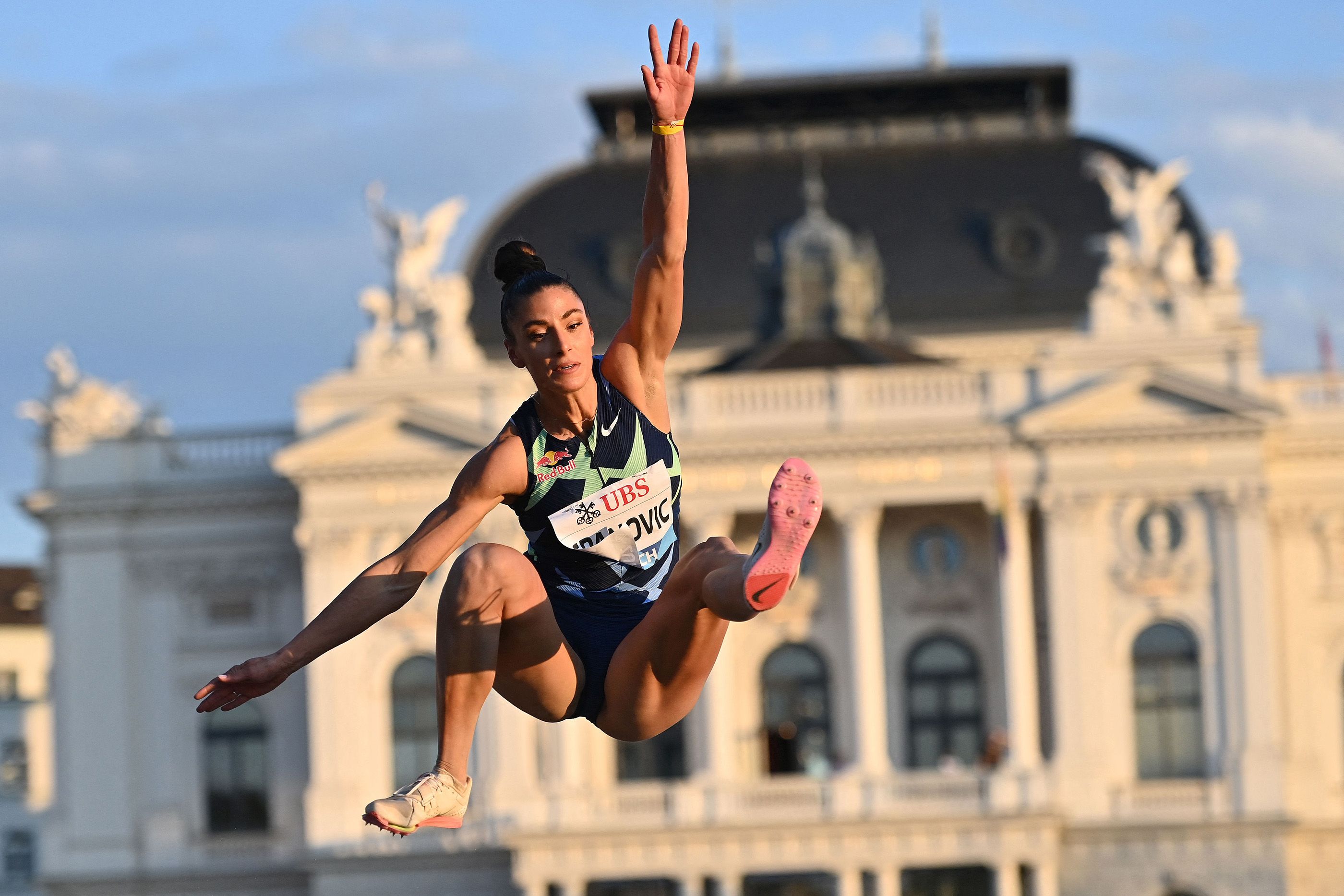 She also has the experience to know that the lows can be just as important as the highs.
"There are times you make yourself forget some moments, for greater good," she explains. "Failing is good, it's educational. It feeds your true nature to work on yourself more and get better in future. That's why I choose to let it go, because I have had my best and my worst couple of times in my career and I'm thankful for each one of them. For me, the Zurich Diamond League was a victory meeting because I know myself, and I know what disappointment from one day does to me a day later."
That is also one of the messages she wishes to pass on to the next generation.
"If I want to leave a legacy, I need to be involved in others' lives and efforts, giving support in a way that they can feel like they can do it, too," she says. "So, I'm there for kids, sharing my road, without hiding any bad parts of the story and making the story as raw as it was."
And as she prepares for the next chapter in that story, set in Belgrade's Stark Arena, could it be that the tale takes a twist? At the 2017 European indoor event she had ambitions of taking to the triple jump runway, to double up and combine that event with her main discipline. It didn't work out then, but might that be an aim this time?
"It was a plan and I'm still sad I didn't give myself a chance to try," says Spanovic, who has a triple jump PB of 13.78m from 2014. "This time it would be too much, so I will just enjoy the triple jump from the crowd with my family and friends, expecting a world record from (Yulimar) Rojas."
A performance like that would of course receive huge support from the Belgrade crowd, but the loudest cheers will still surely be reserved for Serbian athletics' superstar, Vuleta.
Jess Whittington for World Athletics