Glasgow, where a warm welcome awaits! 
There's a reason Glasgow was named as one of the 'best UK city breaks' by Conde Nast Traveller and the 'world's friendliest city' by Conde Nast, Time Out Magazine and Rough Guides (2021 and 2022).
Glasgow has an epic history and an architectural heritage that spans medieval to modern. Glasgow City Chambers, Glasgow Cathedral and the University of Glasgow are just a few of the city's stunning buildings, which attract Hollywood filmmakers looking for dramatic settings!
As a compact city, it is easy to take in the city centre's elegant streets and flair for design, as well as the neighbourhoods, each of which have their own charm and character. The distinct neighbourhoods include the likes of Shawlands, which claimed '11th coolest neighbourhood in the world' by Time Out Magazine (2022).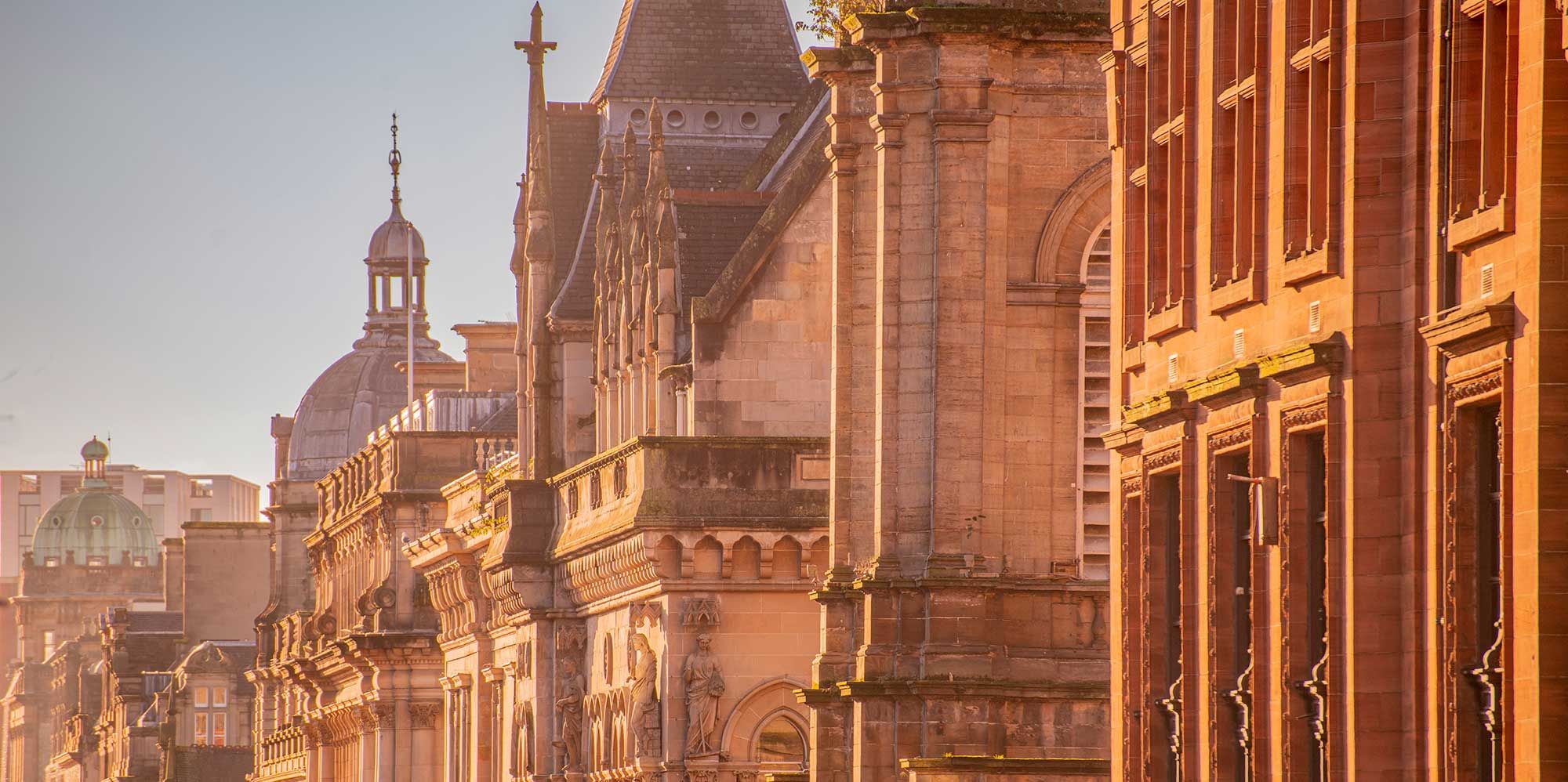 WIC Glasgow 24 - City Centre Architecture
The cityscape acts as a canvas to tell Glasgow's eventful story, which is one of highs, lows, reinvention, and a compelling central character in the Glaswegian people. Whether chatting to taxi drivers, tour guides or locals in whisky bars, Glaswegians have a natural ability to tell their story with wit and warmth. People really do Make Glasgow! 

WIC Glasgow 24 - River Clyde Banner
Glasgow is the ultimate destination for an urban Scottish experience. Enjoy a dram of whisky, take a spin at a ceilidh or selfies with Highland cows – all in the city. The scenery of a stunning nation seeps into the city in the form of country parks and scenic viewpoints, showing just why Glasgow is known as the Dear Green Place in Gaelic.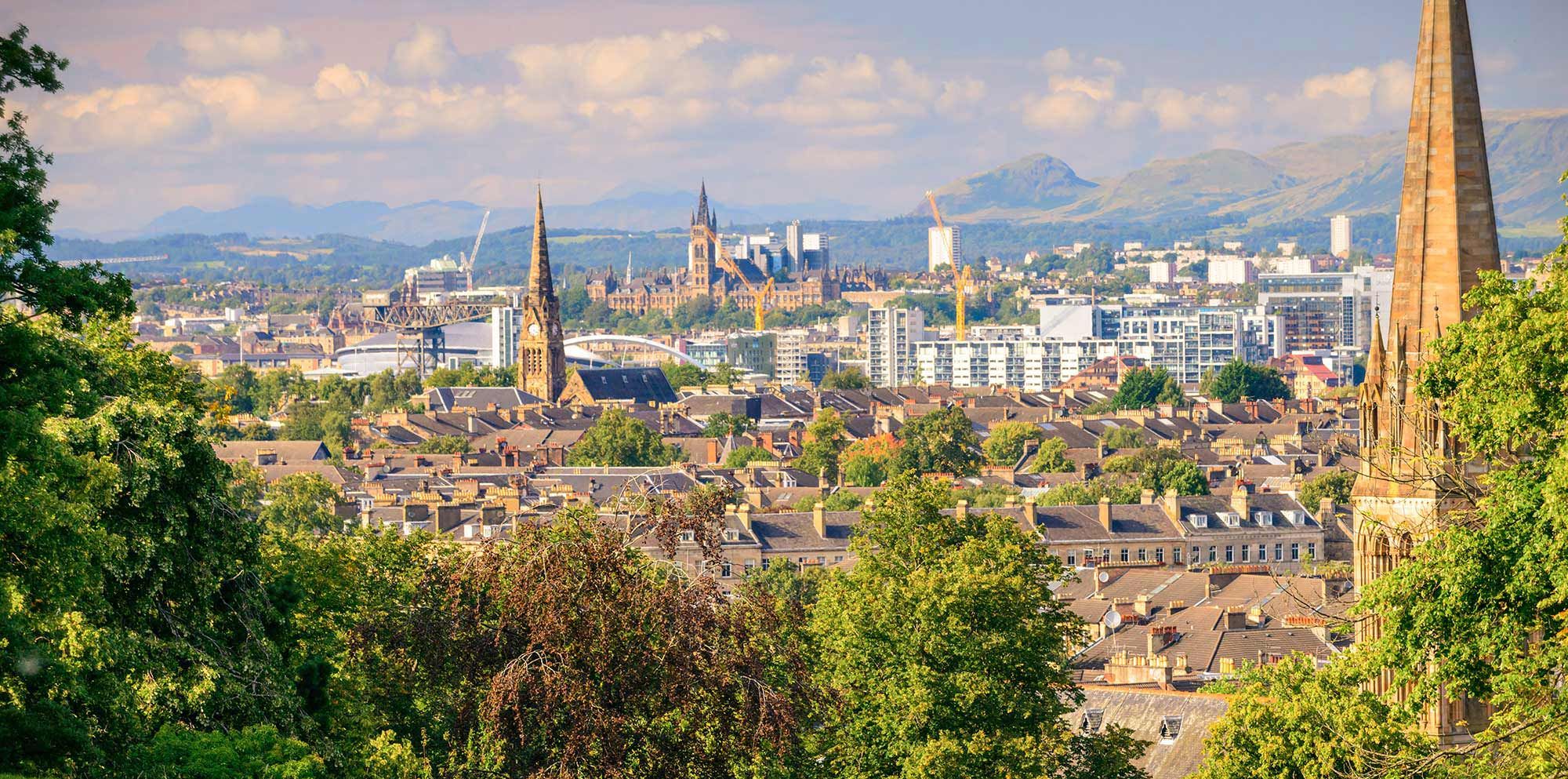 WIC Glasgow 24 - View from Queens Park
The city is also the gateway to Scotland's great outdoors, with beaches, castles and rugged coastlines to discover, with the likes of Loch Lomond less than an hour away!