Northern Mariana Islands athlete Nathania Tan (© Louise Evans)
One of the enduring legacies of staging the World Cross Country Championships in the southern hemisphere is the experience and ambition it gave remote Pacific island athletes like Nathania Tan who competed on the biggest stage of her career in Bathurst.
Tan, 21, is from the Northern Mariana Islands, a speck in the northwestern Pacific Ocean about 1500km or a 3hr30min flight directly south of Tokyo.
Northern Mariana was one of seven federations along with the Cook, Marshall, Norfolk and Solomon Islands plus French Polynesia and Pakistan which fielded athletes in the World Cross Country Championships for the first time in Bathurst as a result of the favourable geography.
Tan said she may never have got the chance to compete at this "life-changing" event had it not been staged in Oceania.
Growing up on the largest Northern Mariana island of Saipan with her Chinese dad and Malaysian mum, Tan said she never dreamed she'd be racing on the world stage while still a student.
"I'm super grateful to be given this opportunity because I come from such a small island where the resources and competition is limited," Tan said.
"I feel it is important to invite the small nations to give us perspective and not just build our experience and confidence, but allow us to take the learnings back home to share."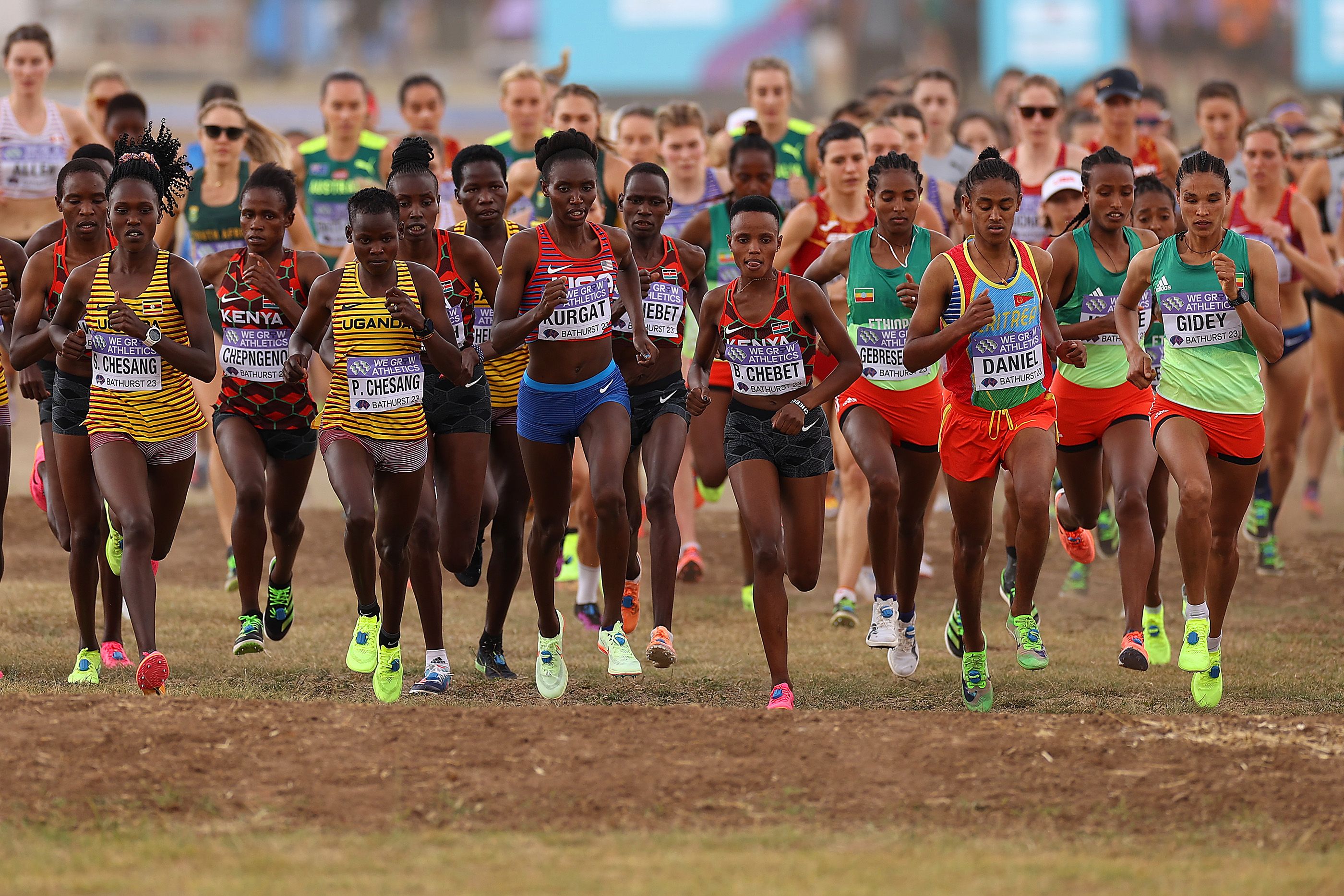 Athletes compete in the senior women's race at the World Cross Country Championships in Bathurst (© Getty Images)
Oceania Athletics Association president Robin Sapong said it just wasn't the island athletes who benefitted from the Bathurst experience - it was their coaches and officials too.
"For us, the benefit of the event being in Bathurst is about opportunity and numbers," Sapong said.
"It allowed us to send a strong field of athletes and support staff, not just the lucky one or two who get to travel to Europe because of the expense and distance.
"This event is an eye-opener. We all got to mix with the best in the world, to see how they plan, train, prepare and compete. It was a great learning curve for everyone.
"To be with the world's best makes you want to be the world's best and it allows us to go back to our islands and develop and retain athletes for the future."
Before going to Bathurst as Northern Mariana's sole female representative, the biggest competition Tan had competed in was the Oceania Championships staged in Queensland, Australia, last year.
The 5000m specialist, who is also the national 3000m, 5000m and 10,000m record-holder, is now resetting her career goals after finishing at the back of the senior women's 10km race in Bathurst in 44:51.
"This was a big step up for me, it was intimidating but inspiring, the most competitive and coolest race of my career," Tan said.
"To be surrounded by the elite and competing as a pro has made me believe that I can do it too, but I still have to improve and learn a lot.
"It has motivated me to train harder, to keep believing in myself to be an elite runner - one day."
Louise Evans for World Athletics