Mondo Duplantis celebrates his world record in Clermont-Ferrand (© Gaëlle Mobuchon)
The indoor season has been producing dizzying results so far, with Femke Bol, Armand Duplantis, Ryan Crouser and Lamecha Girma all setting world records in February. These four athletes could be capable of great performances at the 2023 World Athletics Championships in Budapest from 19-27 August.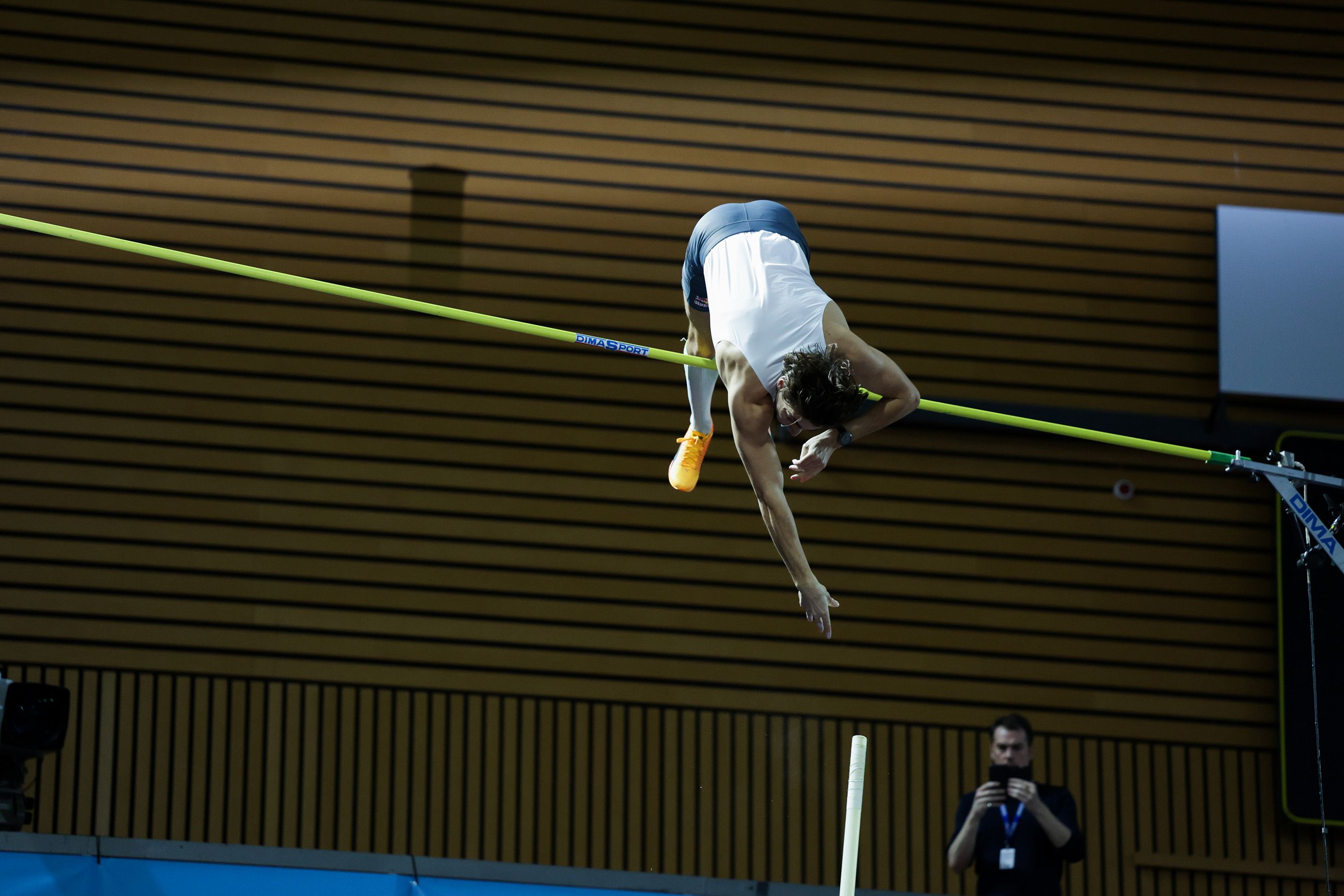 Mondo Duplantis sets a world pole vault record of 6.22m in Clermont-Ferrand (© Gaëlle Mobuchon)
Mondo Duplantis improved the men's pole vault world record for the sixth time in his career. Being only 23 years old, he has already written his name into the history books. The young superstar won in Clermont-Ferrand on Saturday evening with a 6.22m performance.
It's no wonder that there are just a few tickets left for the day when he will be competing in the National Athletics Centre at the World Athletics Championships Budapest 23. Duplantis made his debut for the Hungarian public last year, but at the Gyulai István Memorial he failed to clear the 6m mark. We hope that he will succeed on 26 August.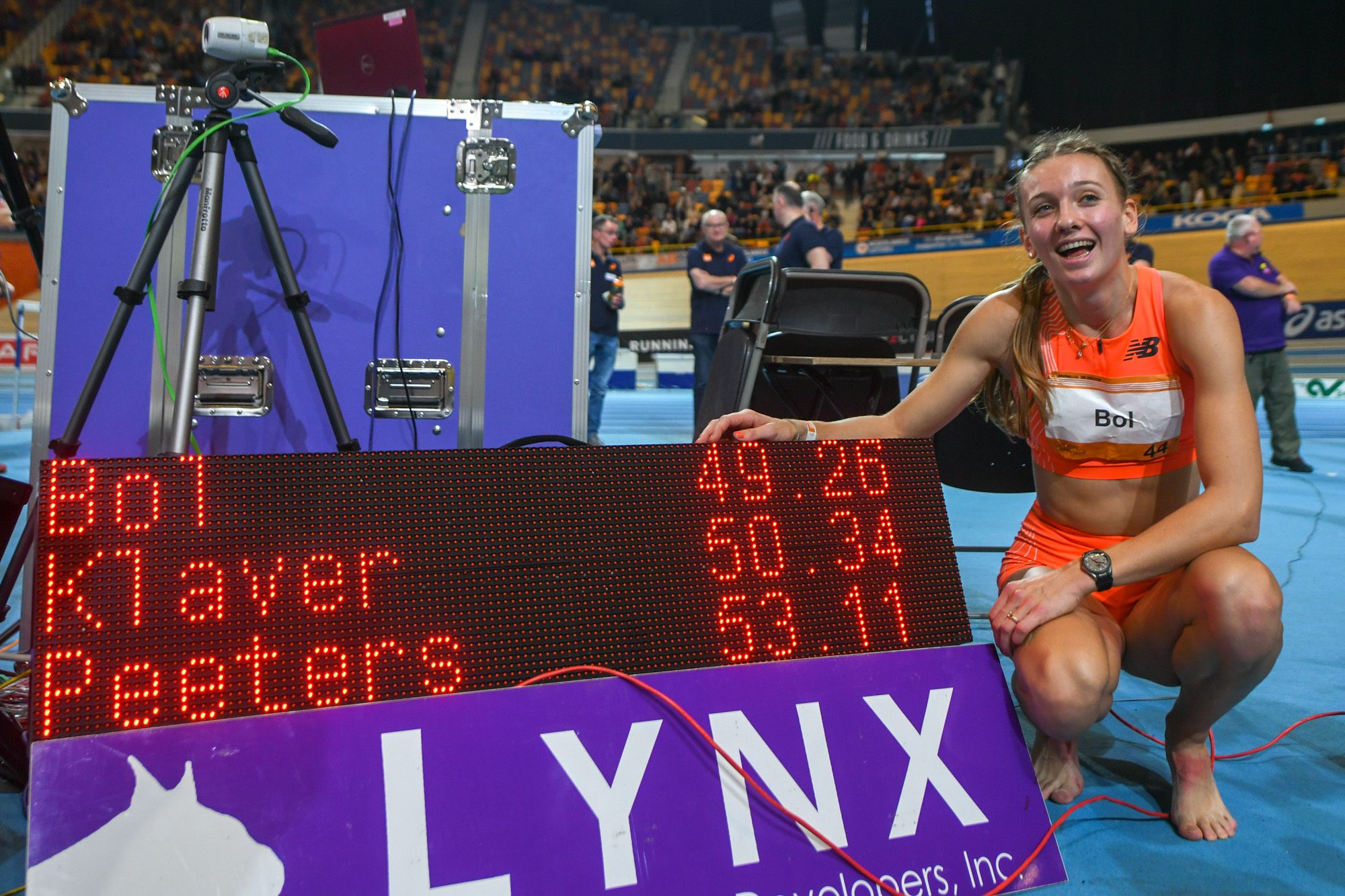 Femke Bol with her world indoor 400m record time in Apeldoorn (© Erik van Leeuwen)
Femke Bol, another young favourite will arrive in Budapest this summer at the same age. The Dutch superhero has also started the season in amazing shape. At the beginning of February, she set a new world 500m indoor best in New York City (1:05.63).
A week later in Metz, she also set national records in the 200m and 400m. There was no stopping for Bol at the Dutch Championships where she destroyed Jarmila Kratochvílová's world indoor record in the 400 metres, held since 1982. In Apeldoorn Femke Bol cut 33 hundredths of a second off the former Czechoslovakian athlete's 49.59 time.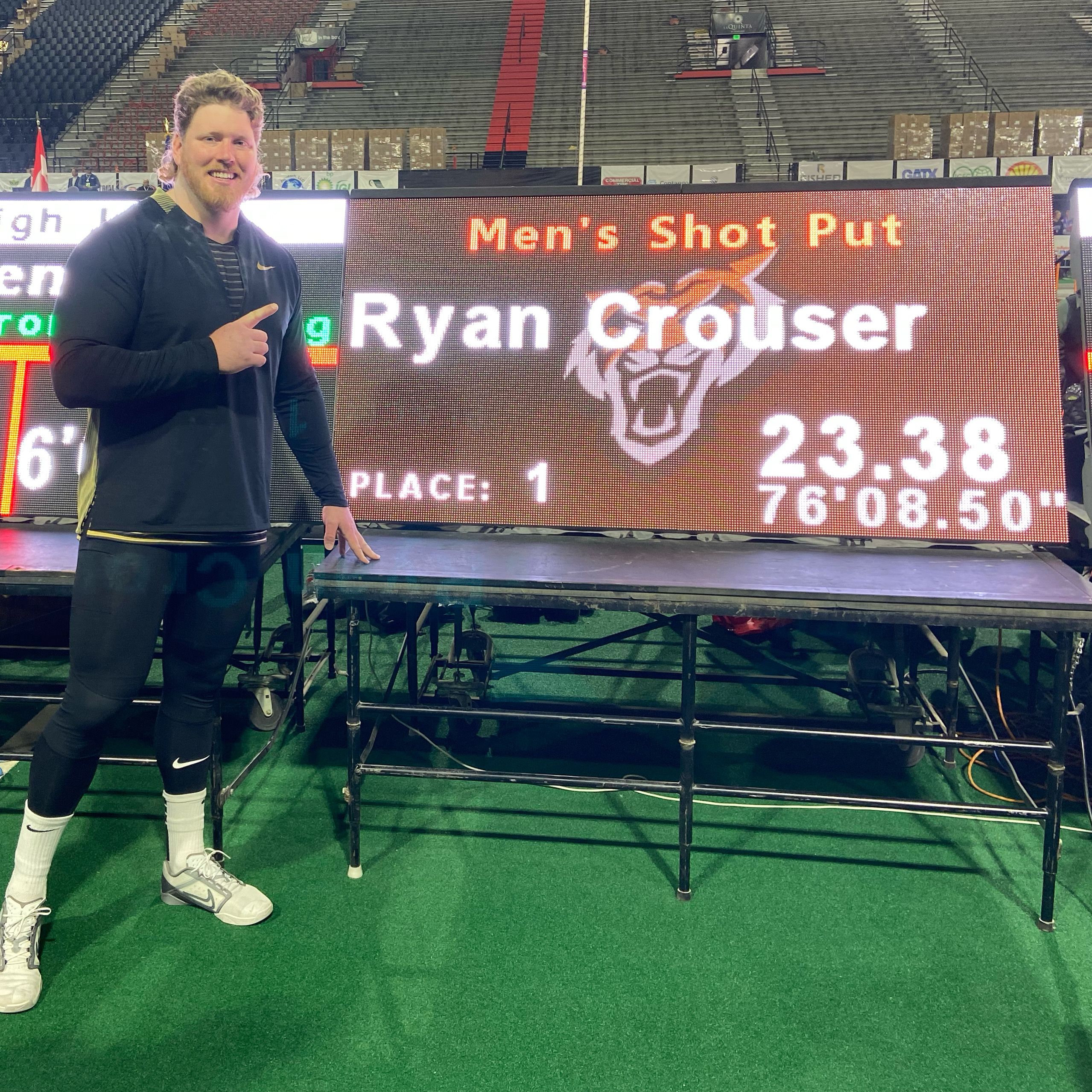 Ryan Crouser with his world record figures at the Simplot Games (© Simplot Games)
The American Ryan Crouser has not come to Europe in 2023 yet, but he has not disappointed his fans so far. He broke his own world record with a 23.38 metres performance in Pocatello. Can the WCH Budapest 23 start with a Crouser-record, too? We can find it out in the men's shot put final held on the first night.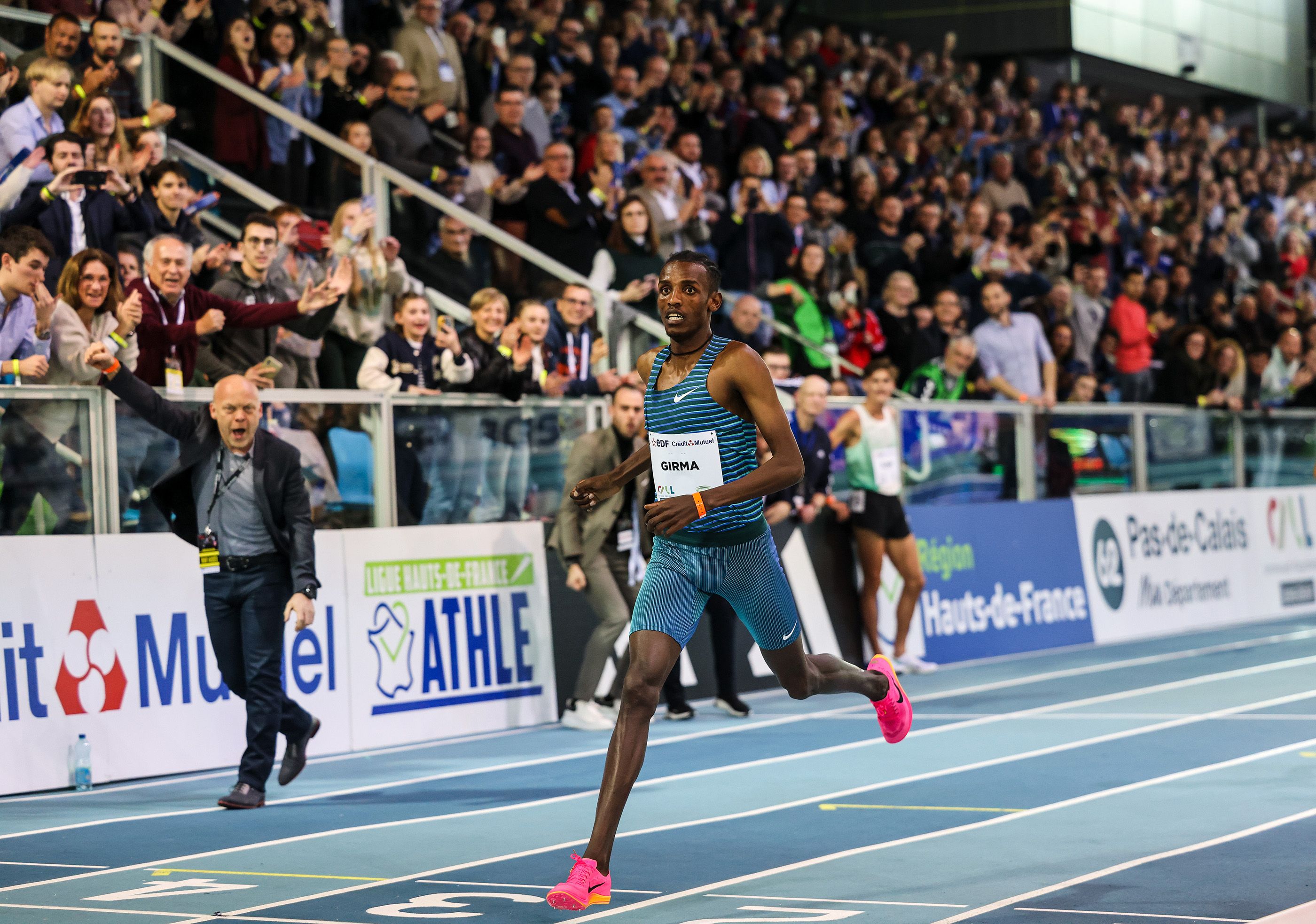 Lamecha Girma breaks the world indoor 3000m record in Lievin (© Dan Vernon)
Lamecha Girma has proved again that he is the specialist of 3000 metres races. Not only in the steeplechase outdoors but also in the flat indoors. The 22-year-old Ethiopian runner set a fantastic world record of 7:23.81 in Liévin two weeks ago. On 22 August he could be Soufiane El Bakkali's biggest challenger in the always exciting 3000m steeplechase, in which he already has Olympic and world silver medals.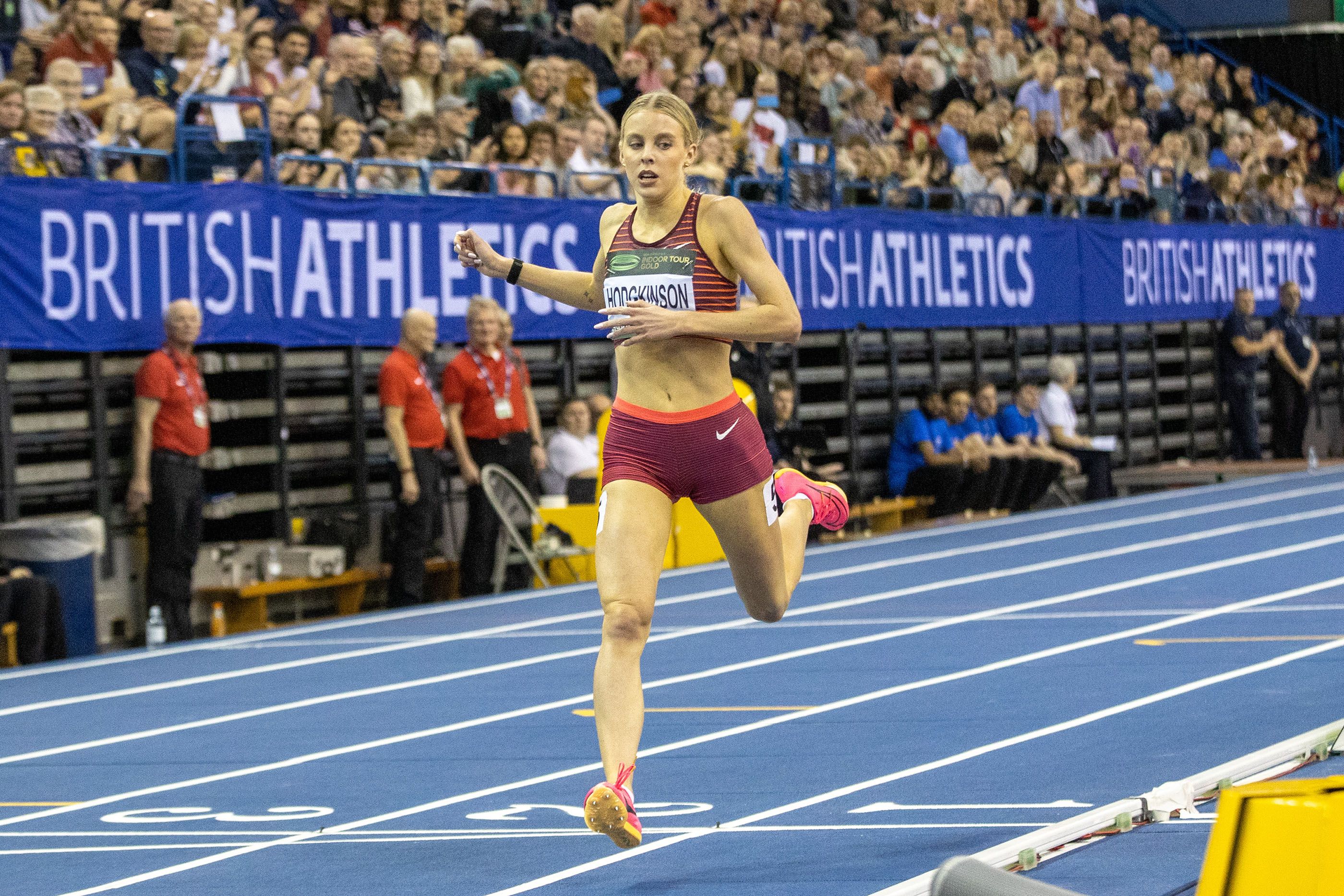 Keely Hodgkinson improves her British indoor 800m record in Birmingham (© Ian Stephen)
Keely Hodgkinson is also having an amazing indoor season. She opened 2023 in Manchester with the world indoor 600m best (1:23.41), and won the 800 metres in Torun, Liévin and Birmingham. She ran a new national record of 1:57.18 in the World Indoor Tour Final, which promises a fascinating time and duel against Athing Mu on the last night in Budapest.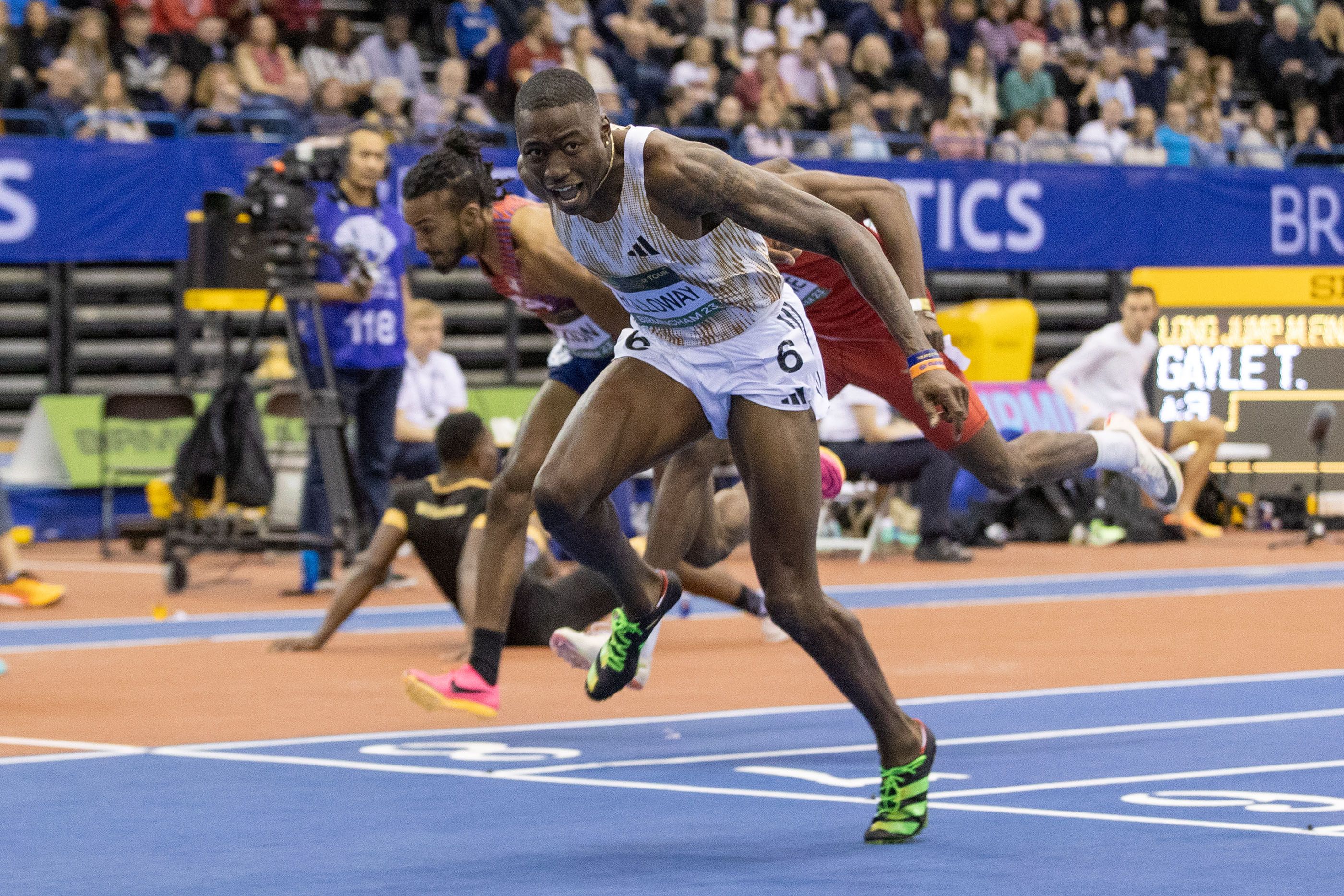 Grant Holloway wins the 60m hurdles in Birmingham (© Ian Stephen)
Grant Holloway competed in three races in 2023 and won all of them. This is no surprise, as the world title holder hasn't lost a 60m hurdles race in many years. He will also have a good chance of winning the 110 m hurdles on 21 August in Budapest.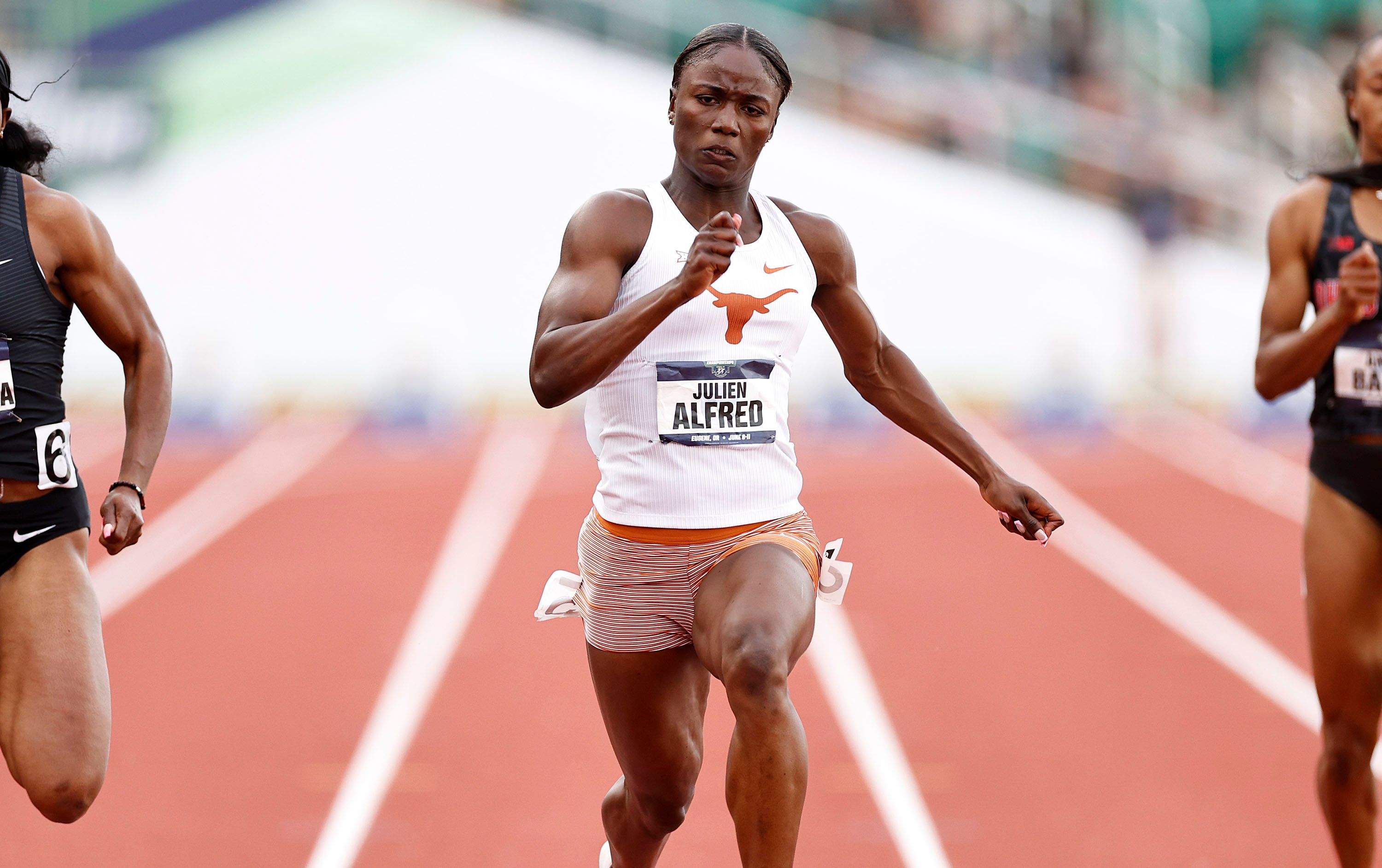 Julien Alfred (© Getty Images)
One of the potential rising stars of 2023 could come from Saint Lucia, a small island in the Caribbean. 21-year-old Julien Alfred has run 7.05 or faster in the 60 metres six times and finished under 23 seconds in the 200 metres four times. She became the 8th fastest of all time in 60 metres and 4th fastest of all time in 200 metres.
The European Athletics Indoor Championships will be held this weekend. Malaika Mihambo, Nafissatou Thiam, Marcell Jacobs, Karsten Warholm, Jakob Ingebrigtsen, Miltiadis Tentoglou and Pedro Pichardo – 7 of the Tokyo 2020 Olympic gold medallists will be there and fighting for European titles. Femke Bol and Keely Hodgkinson will also compete in Istanbul.