Blanka Vlasic in the high jump final at the IAAF World Championships Beijing 2015 (© AFP / Getty Images)
Despite all her success, and her undoubted talent, when Blanka Vlasic walked into the Bird's Nest Stadium for the women's high jump final, she couldn't possibly foresee what was about to happen.
The Croatian had endured the most tumultuous of summers, competing only twice after being hampered in the extreme by chronic pain in her right achilles tendon. As a result, she made the decision to compete in Beijing at the last possible moment.
"I came here with a big insecurity," she says. "I wasn't confident at all. I couldn't even train on my right leg, so I knew I have no right to expect anything."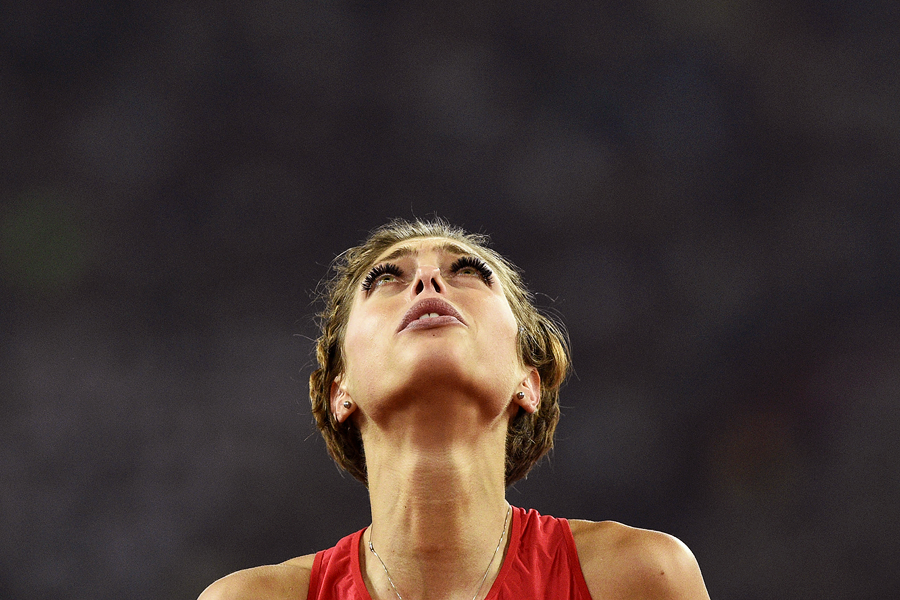 Somehow, against all reasoning, the two-time world champion cleared 2.01m at the first attempt, going on to take a surprise silver medal. Just one failure at the earlier height of 1.92m separated Vlasic from eventual gold medallist Maria Kuchina.
Afterwards, draped in a Croatian flag, with tears flooding her eyes, Vlasic tried to explain just how hard a road she'd travelled to get here.
"At one point I couldn't walk in the morning," she said, referring to the pain caused by a bone growth which impinges on her achilles tendon. "It feels like a miracle. I trained every day but it was half rehab and half training. My high jump sessions were very painful, especially afterwards. Two months ago, I woke up one day and couldn't walk."
Though Vlasic is a 2.08m jumper at her best, in her only two outings of the season in early June she could manage a best of just 1.97m.
"I have this orthopaedic problem," she explained. "My bones are not nice and after so many years of jumping, it starts to irritate my achilles. It's not my take-off leg but when it's not healthy and good, you can't do the training."
After a below-par effort at the IAAF Diamond League meeting in New York in June, Vlasic had to call a halt to her competitive schedule due to the pain, hoping to regain her fitness in time to give her a shot at the world title at the IAAF World Championships, Beijing 2015.
"Just before going to Monaco and Lausanne, she had to stop all competitions because her right achilles tendon was very bad," says Josko Vlasic, her father and coach. "There was a lot of doubt. We couldn't do what she needed for top results."
Nonetheless, Vlasic stuck at it, hoping and praying – literally – that she'd regain her health in time for Beijing. Just 10 days before the high jump began, she finally made the decision to take her chance.
"I was struggling all the time, but I really wanted to jump on the big stage," says Vlasic. "I really want to be a part of this big one. I missed it."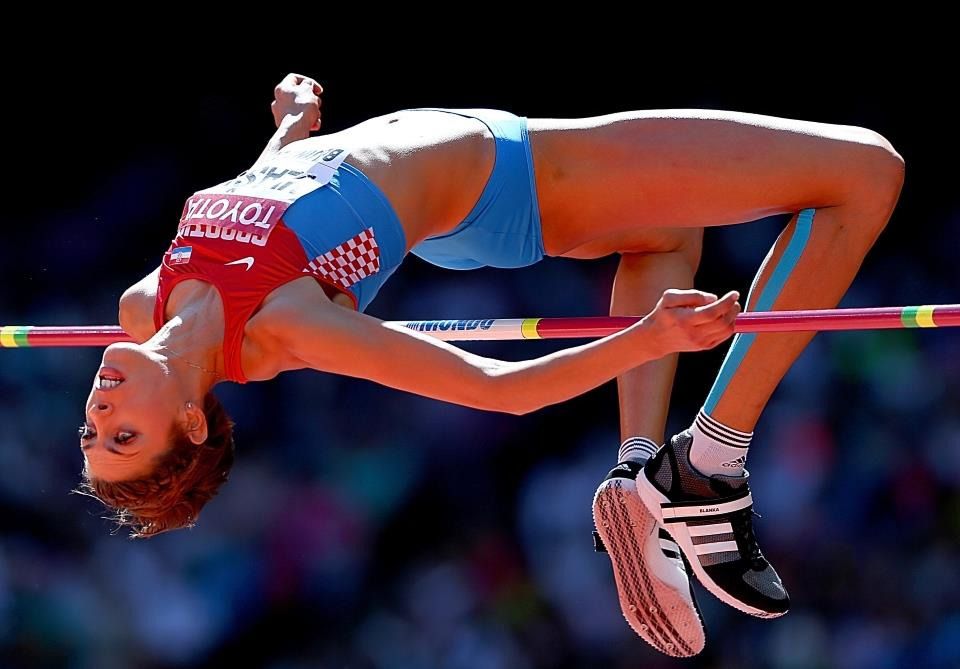 In the final, Vlasic knocked the bar on her first attempt at 1.92m, possibly due to her unorthodox preparation. "I didn't even do much warm-up," she says. "I wanted to preserve everything for the competition. When I missed 1.92m, I said that's it for me."
After consulting with her father, though, she soon found her old rhythm. "I was so insecure, I needed his support," says Vlasic. "He was saying you can jump well. Just focus on your technique."
With that in mind, the 31-year-old went on to clear 1.95m, 1.97m, 1.99m and then – incredibly – 2.01m on her first attempts. It was the 106th competition in which Vlasic cleared 2.00m or better.
Though she would be beaten to the title on count-back by Kuchina, to Vlasic, the silver medal felt just as good as gold.



"It was an explosion of emotions," she says of the teary-eyed lap of honour that followed. "Behind the scenes there was much more tears than joy because of my injuries. When I jumped 2.01m, I said for this moment, it was all worth it."
Afterwards, her phone was inundated with messages of congratulations. "There were so many people who helped me," she said. "They were all crying with me. It doesn't even have to be a person who was there in a physical way, but someone encouraging me who made me not want to give up."
The occasion even got to Josko Vlasic, who walked every step of the occasionally dark path it took for his daughter to reach this position. "It was extremely emotional," he admitted. "I was with Blanka all this time she spent with doctors, physiotherapists. It was hard for her."
While that was certainly the case, the difficulties had at least one positive effect on Vlasic: giving her a new-found appreciation for the sport.
"I'm grateful for every chance to be able to do what I love the most," she said. "I'm aware that one moment you can be at the top and then the next, nobody remembers you. I have a different perspective now. That's why I cherish these moments."
More than anything, though, her silver medal was proof that persistence, in the end, pays off.
"I'm well aware of all the things that can go bad and I'm grateful for every chance I get to jump again," she says. "This is like a tap on the shoulder saying: 'don't give up'."
Cathal Dennehy for the IAAF