Mutaz Barshim and Yaroslava Mahuchikh in the high jump (© Getty Images)
Men's high jump
Entries | timetable | world rankings | 2021 world list | world all-time list | how it works
Mutaz Barshim's Olympic journey seems to have a logical progression. He hopes so, at least.
Bronze in London (later upgraded to silver) in 2012. Then silver in Rio in 2016. Back-to-back world titles followed in 2017 and 2019, the latter in front of a vociferous home crowd in Doha that capped a marvelous comeback from career-threatening injury. Gold is the only place to go for the 30-year-old, who is widely considered the best high jumper of the past decade, if not of his generation.
Barshim has scaled 2.40m 11 times since 2013 – only world record holder Javier Sotomayor, with 17, has more successful clearances at that formidable barrier – and with a 2.43m personal best, is the second-highest jumper of all time.
But Barshim hasn't jumped that high since a 2.40m clearance at the Gyulai Memorial in Szekesfehervar, Hungary, on 2 July 2018. He later had the bar raised to a would-be world record of 2.46m and came tantalisingly close on his first try, grazing the bar slightly on his way up before it fell, almost with hesitation, softly to the ground. He would later characterise it as one of his best jumps ever. A decent second try followed before he landed clutching his ankle after this third. The verdict? Ruptured ligaments that would end his season and cast doubt on a successful world title defence.
When he returned to action in 2019, he competed only three times prior to the World Championships, producing modest results: a pair of back-to-back 2.27m clearances and a 2.20m in Zurich – just one month before Doha. Back home and on centre stage, he performed admirably, staying alive with a third attempt clearance at 2.33m before taking command of the competition with first attempt successes at 2.35m and 2.37m.
Similarly, Barshim has competed just four times this season, but better than he did in his Doha lead-in, topping 2.30m on three occasions. Assuming a similar approach, Barshim's competitive ferocity will be difficult to beat.
We can expect the season's top jumpers, authorised neutral athlete Ilya Ivanyuk and Maksim Nedasekau of Belarus, to put on maximum pressure.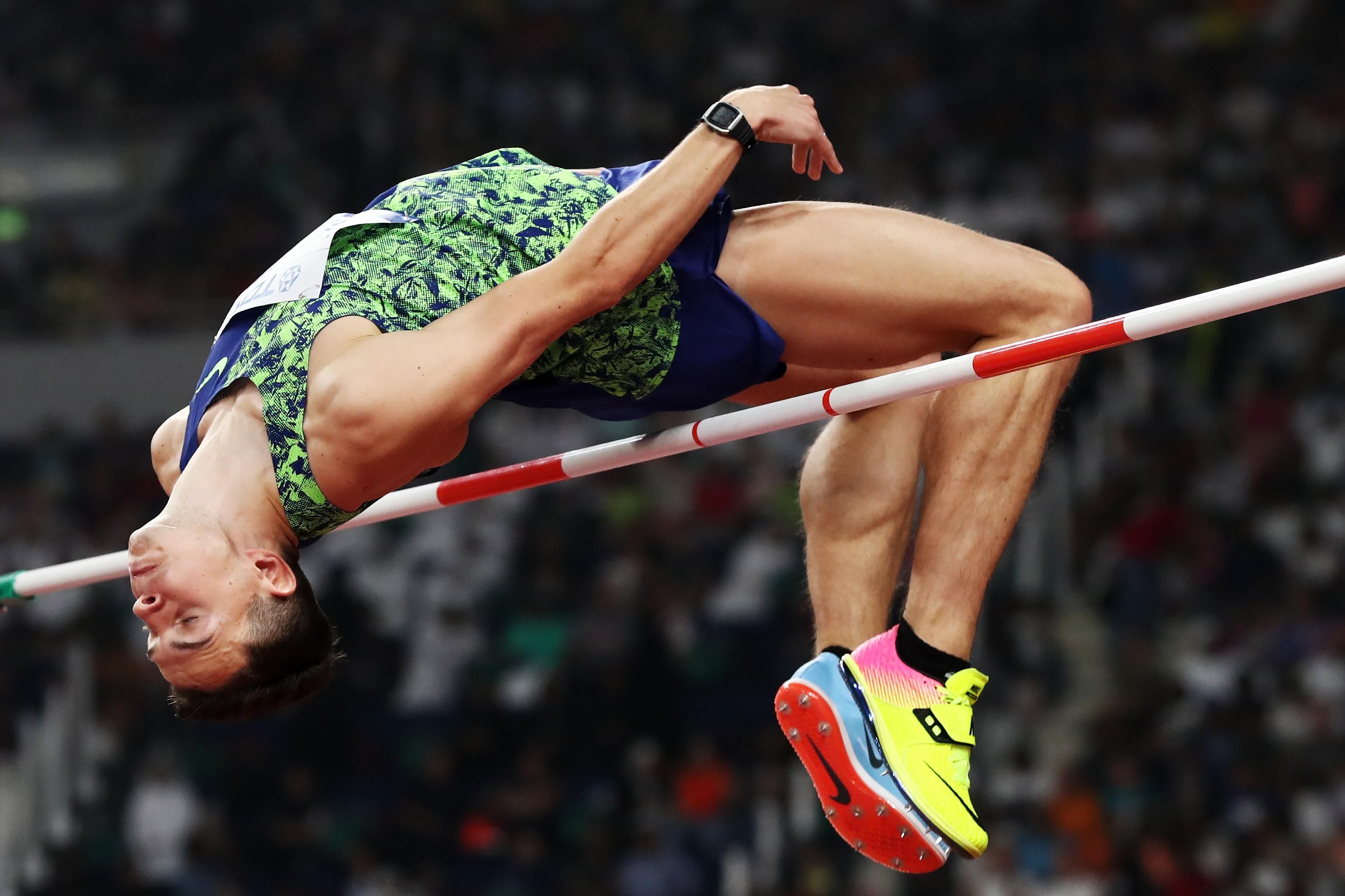 Ivanyuk topped a then-PB of 2.35m in Doha to take surprise bronze. This year he kicked off his outdoor season with a 2.37m PB on 17 May and followed up with Wanda Diamond League victories in Doha and Rome. His only off night came in his last competition, where he topped just 2.25m in Monaco on an evening when most jumpers seemed to struggle.
Nedasekau, who finished fourth in Doha at just 21, is a much-improved jumper two years later. He had a particularly strong indoor season, capped by a 2.37m national indoor record to take the European indoor title. He equalled that mark outdoors in Szekesfehervar on 6 July, another national record.
Rising US star JuVaughn Harrison will also attract considerable attention, given the 22-year-old's penchant for high level high jump/long jump double victories in 2021. The Alabama native won both titles at the Southeastern Conference indoor championships, the NCAA indoor and outdoor championships and, incredibly, at the US Olympic Trials last month where he topped 2.33m in the high jump and sailed a lifetime best of 8.47m in the long jump. That made him the first US athlete to qualify for both events since the legendary Jim Thorpe in 1912. His 2.36m PB leap at the SEC championships has him third on the world list at the moment, so, Harrison figures, why not continue his extraordinary double duty in Tokyo?
His busy four-day schedule kicks off with high jump qualifying on Friday morning (30) then continues with long jump qualifying on Saturday evening (31) followed by the high jump final on Sunday night (1) and long jump final on Monday morning, 15 hours and 10 minutes later.
Others to watch include authorised neutral athlete Mikhail Akimenko, the Doha silver medallist who has topped 2.33m twice this season and beat a strong field in Monaco on 9 July.
Six other men have topped 2.33m in 2021, including Australian Brandon Starc, the Oceania record holder at 2.36m, and another Doha finalist, Italy's Gianmarco Tamberi, the 2016 world indoor champion who continues to battle back from injury, plus Swiss record-holder Loic Gasch and Canada's Django Lovett, the 2018 Commonwealth Games bronze medallist.
Bob Ramsak for World Athletics
Women's high jump
Entries | timetable | world rankings | 2021 world list | world all-time list | how it works
With three consecutive world titles to her credit, Mariya Lasitskene is primed to challenge for her first Olympic gold – but a Ukrainian teenage sensation could stand in her way.
Competing as an authorised neutral athlete, Lasitskene will get her first chance to shine on the Olympic stage. The 28-year-old, also a two-time world indoor champion, is tied for fifth on the all-time list with a jump of 2.06m in 2017 – just three centimetres off the world record set by Bulgaria's Stefka Kostadinova in 1987.
Lasitskene, who won the 2019 world title in Doha by clearing 2.04m, has not produced a stellar season coming into the Games. After failing to clear 2 metres in six meets, she finally reached 2.00m on 14 July in Finland. That equalled only the fourth-best jump this year.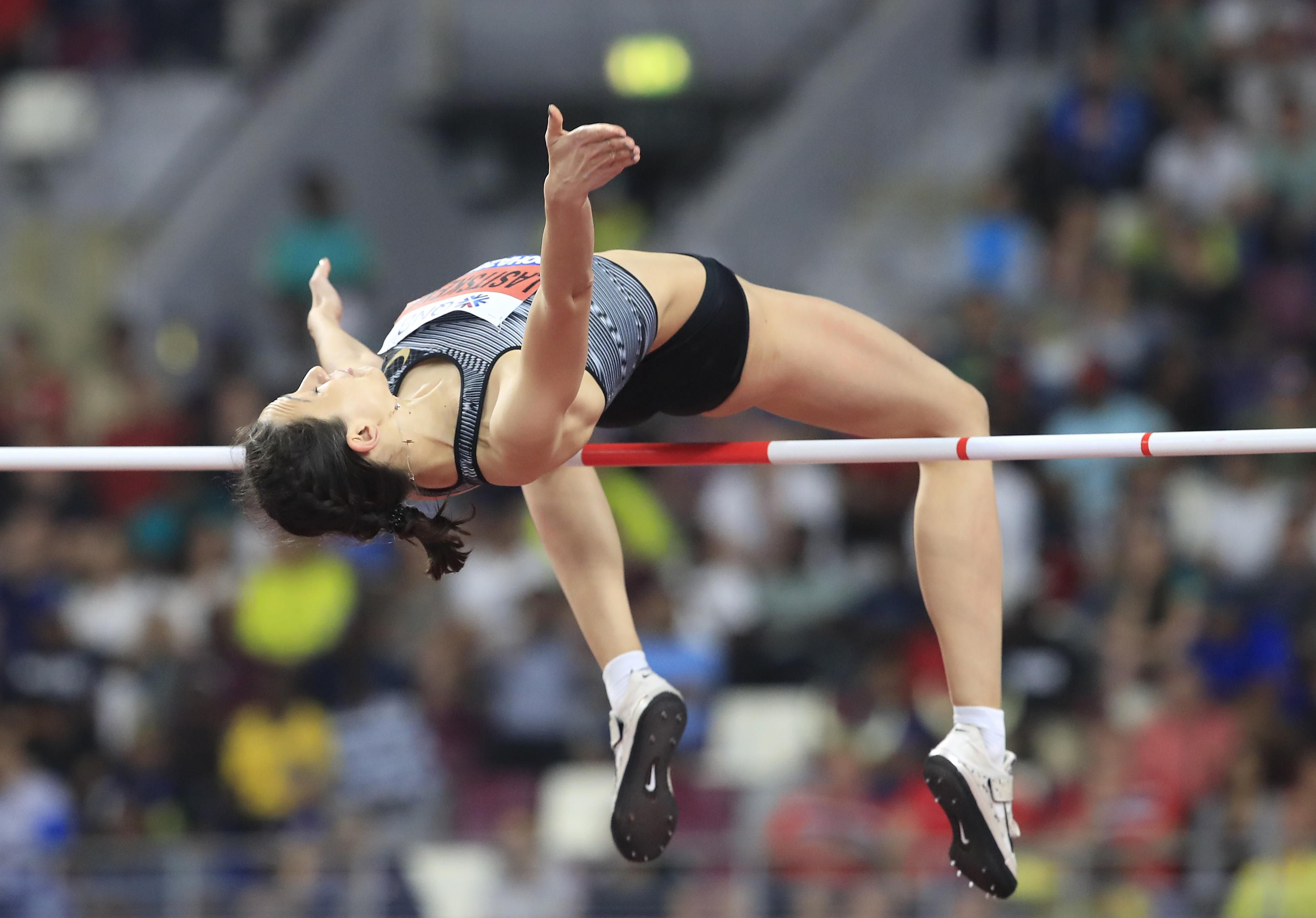 Based on recent form, the favourite shapes up as 19-year-old rising star Yaroslava Mahuchikh of Ukraine, who has gone from strength to strength since taking the silver medal in Doha behind Lasitskene.
Mahuchikh recorded the best indoor jump in nine years in February, clearing 2.06m in Banska Bystrica, Slovakia, and also claimed the European indoor and U23 titles this year.
Laying down a marker for Tokyo, Mahuchikh jumped a world-leading 2.03m in Stockholm on 4 July to cement her status as the woman to beat.
The group of top contenders also includes US national champion and 2019 world bronze medallist Vashti Cunningham, who has the world's second-best outdoor jump this year of 2.02m. Coached by her father and former NFL quarterback Randall Cunningham, she won the US Olympic Trials in Eugene, Oregon, with a jump of 1.96m.
A former world indoor champion, Cunningham was only 18 when she competed in her first Olympics in Rio and finished 13th. She has steadily improved and expects to challenge for gold this time.
Australia's Nicola McDermott set an Oceania record by clearing 2.01m in Stockholm and should be a factor.
Ukraine's Yuliya Levchenko, silver medallist at the 2017 World Championships and fourth-place finisher in Doha, will be hoping to raise her game after managing a best jump of only 1.94m this year.
Steve Wilson for World Athletics