Pawel Fajdek and DeAnna Price in the hammer at the Olympics (© Getty Images)
Men's hammer
Entries | timetable | world rankings | 2021 world list | world all-time list | how it works
Could this finally be Pawel Fajdek's moment?
The Pole has been the best performer in the men's hammer over the past decade, during which time he has won four world titles and produced 62 80-metre throws. But when it comes to the Olympic Games, Fajdek hasn't had the best of luck.
He headed to London in 2012 as the third-best thrower in the world, but didn't record a valid throw in the qualifying round. In Rio four years later, he struggled in qualifying once more and registered a best of just 72.00m, which wasn't enough to advance.
If he can conquer those demons in Tokyo, he will be among the favourites for gold.
Although his lifetime best of 83.93m, a Polish record, was set back in 2015, the 32-year-old continues to churn out big throws and has bettered 82 metres four times this year, topped by his world-leading 82.98m in May.
His 2021 record isn't without blemish, though, and in a couple of outings this year he has registered five fouls in his competition series.
While he might not need a huge throw to make it through qualifying, Fajdek will need to be close to his best in the final if he hopes to claim his first Olympic gold, because USA's Rudy Winkler heads to the Japanese capital in sensational form.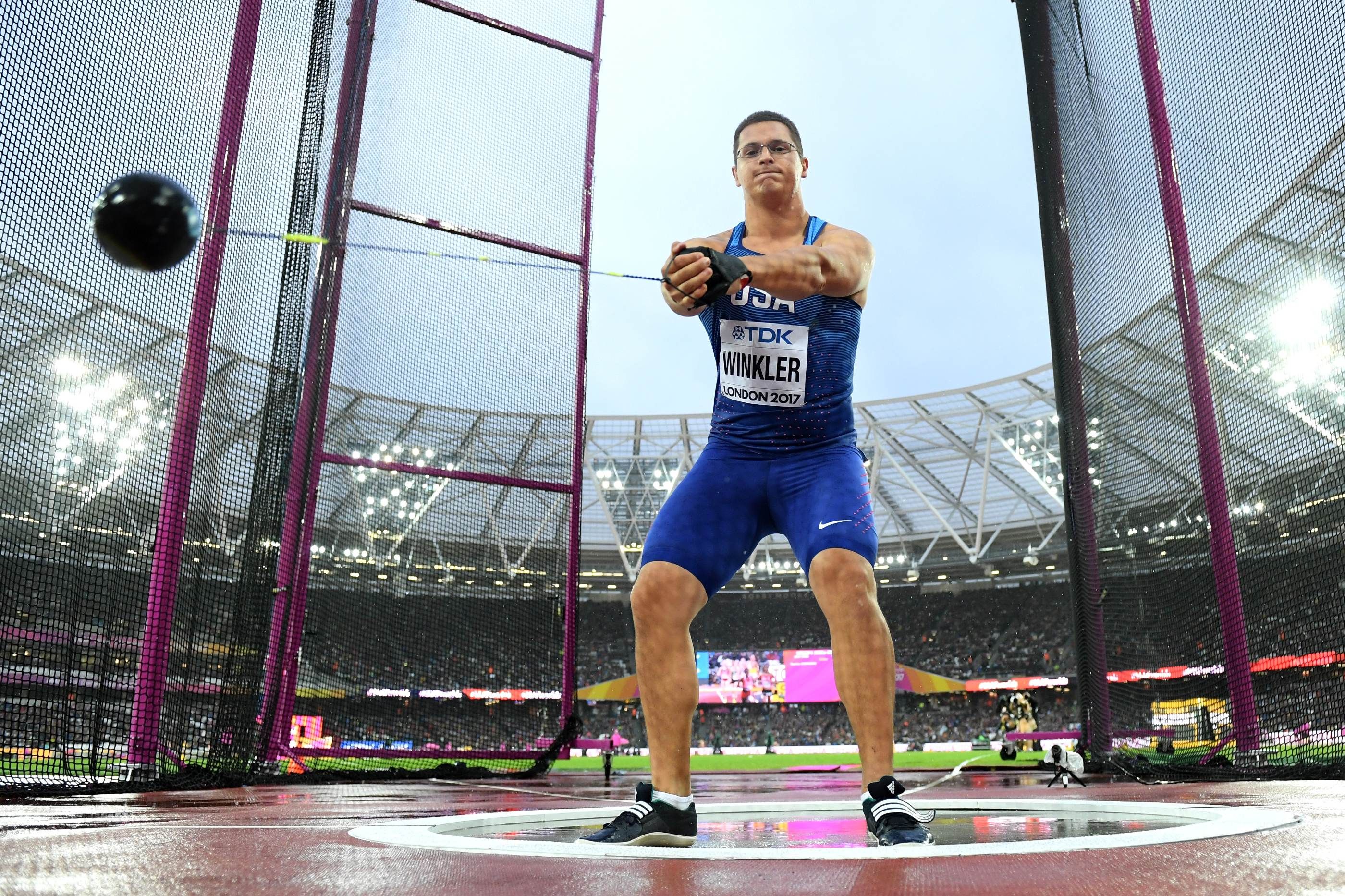 The world finalist broke the 80-metre barrier for the first time just last year, but has backed up that form with consistent big throws. He won at the US Olympic Trials with a North American record of 82.71m, producing a series with five 80-metre throws. He commented afterwards how the competition felt almost effortless, suggesting there's more to come.
In recent years, Fajdek has had to look no farther than his home country for top-level opposition. Poland's Wojciech Nowicki beat Fajdek to the European title in 2018 and has earned bronze medals at the past three World Championships.
He also claimed bronze at the 2016 Olympic Games, but will be keen to shake off his reputation as a perennial third-place finisher. A season's best of 81.36m in his final pre-Tokyo competition suggests he's rounding into form at the right time.
Ukrainian youngster Mykhaylo Kokhan, an age-group star over the past few years, finished fifth at the World Championships in Doha and has continued to improve. He beat Fajdek and Nowicki at the recent Continental Tour Gold meeting in Szekesfehervar, throwing a PB of 80.78m – the best ever throw by a 20-year-old. He may throw farther in Tokyo, though, as he has a knack of producing PBs in major championship finals.
Since taking world silver in 2019, France's Quentin Bigot has also improved. He set a PB of 78.99m at the start of the year and then threw 79.70m in Turku last month.
World and European bronze medallist Bence Halasz is also one to watch. The Hungarian threw a season's best of 78.12m in his last competition before heading to Tokyo.
Others to look out for include USA's Daniel Haugh, who has set five PBs this year, 2017 world silver medallist Valeriy Pronkin, Mexican record-holder Diego Del Real who finished fourth in Rio five years ago, Chilean record-holder Humberto Mansilla, Slovakia's Marcel Lomnicky and British champion Taylor Campbell.
Jon Mulkeen for World Athletics
Women's hammer
Entries | timetable | world rankings | 2021 world list | world all-time list | how it works
For a long time, the hammer-throwing world was at Anita Wlodarczyk's feet.
Arguably the most dominant athlete of her generation, the Pole won back-to-back Olympic titles in 2012 and 2016, notched up four world and European golds, and set six world records, becoming the first woman to throw beyond 80 metres. In fact, up until a few weeks ago, she remained the only woman to have ever produced an 80-metre throw.
But her incredible run of form was forced to grind to a halt in 2019 when she underwent knee surgery, meaning she was unable to contend for a fifth world title in Doha.
The postponement of the Olympic Games meant she was able to take her time with rehab, and she returned to competition earlier this year with an encouraging 73.87m in her first outing. But things really started to click at the Szewinska Memorial in Bydgoszcz in late June where Wlodarczyk won with a season's best of 77.93m, giving the Pole a clear sign that she could be competitive once more in Tokyo.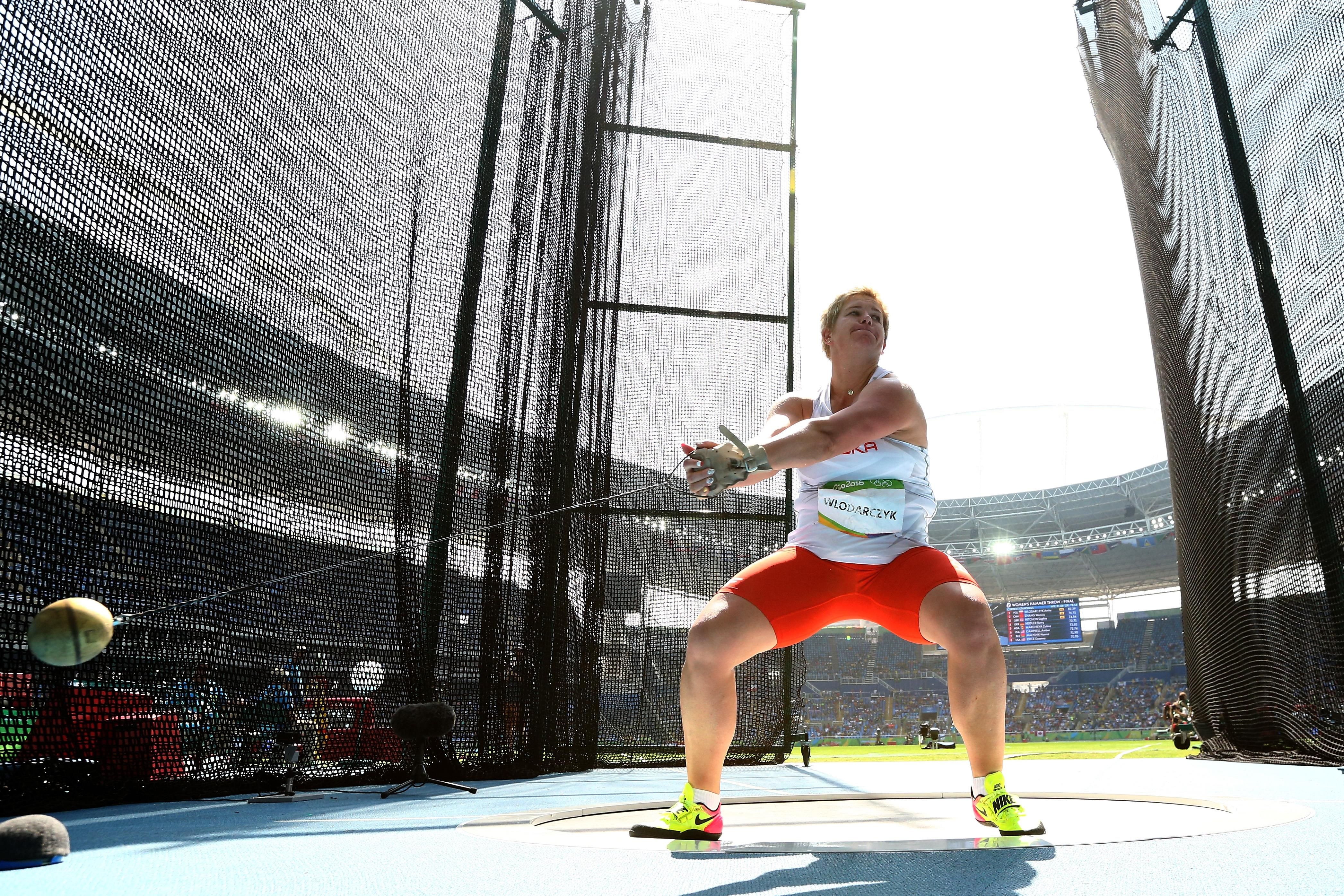 But since Wlodarczyk's hiatus, another woman has emerged as the No.1 hammer thrower in the world.
USA's DeAnna Price extended her own North American record to 78.24m in 2019, then went on to win the world title in Doha. The 28-year-old's progression has continued this year, too, with an 78.60m heave in April and, more recently, an 80.31m victory at the US Trials to become just the second woman in history to break the 80-metre barrier.
Although she suffered a couple of losses during the early season, Price is clearly hitting top form at the right time and so will head to Tokyo as the gold medal favourite. And just as she became the first US woman to win a world hammer title in Doha, she could similarly break new ground in Tokyo by becoming the first US woman to win an Olympic hammer title.
In fact, the USA is perhaps the strongest nation in the world at the moment in the women's hammer. Brooke Andersen, who threw 78.18m earlier this year, and Pan-American champion Gwen Berry, a 77.78m performer at her best, make up a formidable trio.
There are many other women capable of throwing in the region of 75 metres, which is typically where medals are won.
Malwina Kopron, the 2017 world bronze medallist, won the Polish title with a season's best of 75.42m and has backed that up with marks of 75.41m, 75.40m and 75.28m.
Alexandra Tavernier, the world bronze medallist in 2015, has been similarly consistent around 75 metres and extended her own French record to 75.38m earlier this year.
No African athlete has ever won an Olympic medal in the hammer, men's or women's, but Nigeria's Annette Echikunwoke could end that drought. The 24-year-old, who hadn't broken 70 metres before this year, set an African record of 75.49m in May.
New Zealand's Lauren Bruce has made a similarly big breakthrough over the past year. She set an Oceanian record of 73.47m last September and improved it to 74.61m two months ago.
China's Wang Zheng, another continental record-holder, has competed sparingly this year and heads to Tokyo with a season's best of 73.55m, but the three-time world medallist can never be discounted.
Others to keep an eye on include Canada's NCAA champion Camryn Rogers, world silver medallist Joanna Fiodorow of Poland, Venezuela's Rosa Rodriguez, New Zealand's Julia Ratcliffe and 18-year-old world U20 record-holder Silja Kosonen of Finland.
Jon Mulkeen for World Athletics