Jakob Ingebrigtsen and Hellen Obiri (© AFP / Getty Images)
Men's 5000m
Entries | timetable | world rankings | 2021 world list | world all-time list | how it works
Four of the main contenders in the men's 5000m will enter the event off the back of competing in another discipline.
Ugandan duo Joshua Cheptegei and Jacob Kiplimo are entered for the 10,000m, held four days before the first round of the 5000m. Jakob Ingebrigtsen is entered for the 1500m, the heats of which take place on the same day as the 5000m heats, while the semis and final are respectively held one day before and after the 5000m final. Ethiopia's Getnet Wale, meanwhile, will potentially have two rounds of the steeplechase in his legs before turning his attention to the 5000m.
But Spain's Mohamed Katir, one of the breakthrough sensations of the year, will start the 12-and-a-half-lap event with fresh legs, which could give him the slight advantage.
In terms of pure speed, Cheptegei tops the bill as he owns the world record for the distance with his 12:35.36 clocking from 2019. The 10,000m has been his focus at recent major championships and he won the world title for that distance in 2019. He is no stranger to doubling up, too, as he contested the 5000m and 10,000m in Rio and claimed gold in both events at the 2018 Commonwealth Games.
In his only 5000m race of the year, Cheptegei was a well-beaten sixth at the Wanda Diamond League meeting in Florence in 12:54.69, the second-fastest of his career. But in 2019 he rebounded from similar early-season results to win the Diamond League title against a high-quality field.
Compatriot Jacob Kiplimo, still only 20 years of age, hasn't been beaten on the track since the 2018 World U20 Championships. Last year he set a Ugandan 3000m record of 7:26.64, clocked a 5000m PB of 12:48.63 to win in Ostrava, won the world half marathon title in Gdynia and then set a national half marathon record of 57:37 in Valencia.
The versatile Kiplimo has raced sparingly this year but won both of his races, clocking a world-leading PB of 26:33.93 over 10,000m and winning over 5000m in Lucerne in 12:55.60. He has never doubled up at a major championships, but he has the ability and endurance to be a big contender in both the 5000m and 10,000m.
Ingebrigtsen is no stranger to a distance double – or, as was the case at the 2017 European U20 Championships, a triple. The 20-year-old Norwegian won the European 1500m and 5000m titles in 2018 at the age of 17, and earlier this year he claimed 1500m and 3000m gold at the European Indoor Championships.
He finished fourth and fifth over 1500m and 5000m at the 2019 World Championships, but has improved in both events since then. In fact, he'll head to Tokyo as the European record-holder over 1500m (indoors and out), 2000m and 5000m. His latest continental record-breaking performance came when winning the 5000m at the Wanda Diamond League meeting in Florence in a world-leading PB of 12:48.45.
But the field of athletes he beat in that race was more significant than the time itself. Cheptegei, Katir, two-time world champion Muktar Edris and Canadian duo Moh Ahmed and Justyn Knight all finished in Ingebrigtsen's wake, giving the Norwegian a significant psychological advantage heading into the Games.
Katir finished fourth in Florence in a Spanish record of 12:50.79. He then went on to set national records over 1500m (3:28.76) in Monaco and 3000m (7:27.64) in Gateshead. Still relatively new on the international circuit, Katir will be making his global championships debut in Tokyo. But his finishing speed in all of his Wanda Diamond League performances this year suggests he can be a major factor in championship-style racing.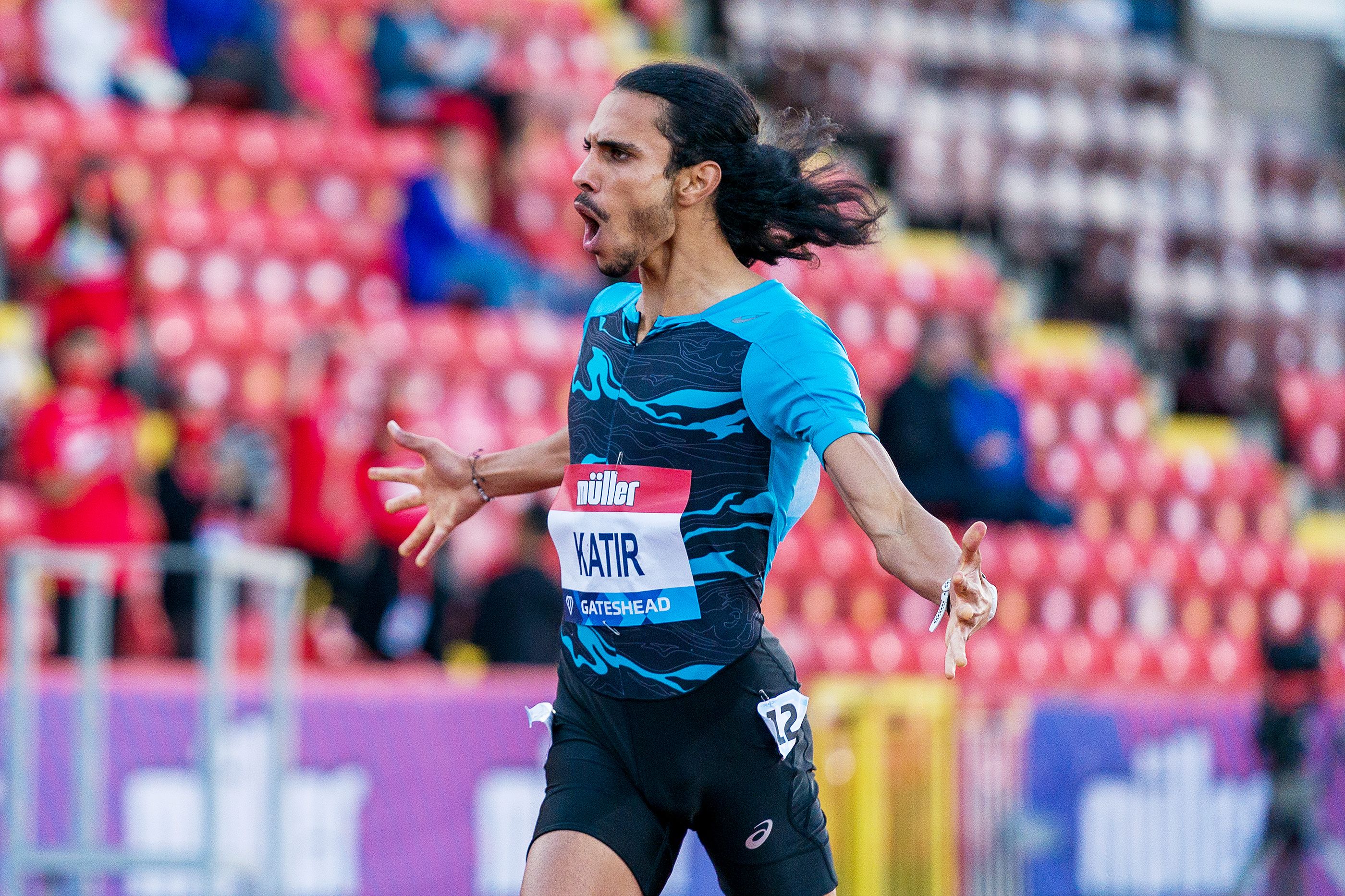 Before this year, Getnet Wale was better known as a steeplechaser. But after some strong performances indoors – including a 7:24.98 run over 3000m to move to second on the world indoor all-time list – the Ethiopian started to focus more on flat events. He won the Ethiopian Olympic Trial race over 5000m, clocking a PB of 12:53.28 to book his place in Tokyo in that discipline. He has also been named in the steeplechase, though, and will be just as big a factor in that event. But this will be the first time he's had to double up at a major event.
Nibret Melak, a two-time Ethiopian cross-country champion, and world U20 cross-country champion Milkesa Mengesha join Wale on Ethiopia's 5000m team.
Canada's world bronze medallist Moh Ahmed finished third in Florence this year in 12:50.12, just ahead of compatriot Justyn Knight (12:51.93). They head to Tokyo as the second- and fourth-fastest entrants in the 5000m and will likely be in the medal hunt.
Trials winner Nicholas Kimeli leads the Kenyan team. Daniel Simiyu, who finished a close second to Kiplimo in Lucerne, is also Tokyo-bound.
USA's 2016 Olympic silver medallist Paul Chelimo and Bahrain's Asian champion Birhanu Balew, a finalist at the past three global championships, are also ones to watch.
Jon Mulkeen for World Athletics
Women's 5000m
Entries | timetable | world rankings | 2021 world list | world all-time list | how it works
In Gudaf Tsegay, Ejgayehu Taye, Senbere Teferi, Hellen Obiri and Agnes Tirop, the Tokyo entry list features five of the world's 10 fastest ever 5000m women. Add Sifan Hassan – 12th on that all-time list – to the mix, and you have the recipe for a mouth-watering Olympic battle.
Tsegay goes into the race as world leader thanks to her 14:13.32 PB to win the Ethiopian Trials in Hengelo on 8 June, with Taye and Teferi just behind her on that all-time list courtesy of their respective 14:14.09 and 14:15.24 PBs in the same race.
Also on that night, Letesenbet Gidey broke the world 10,000m record but despite having the world 5000m record of 14:06.62 from Valencia last October to her name too, the world 10,000m silver medallist has decided to focus on the longer event in Tokyo.
Since contesting the 800m at the Rio Olympics five years ago, exiting in the heats, Tsegay has gone on to take world 1500m bronze. She also broke the world indoor record for that distance in February, blazing over the finish line in 3:53.09 to take two seconds off the mark which had been set by her compatriot Genzebe Dibaba in 2014. She has less experience in the 5000m but also won the Ethiopian Championships in the event in April, clocking 14:49.7 at the altitude of Addis Ababa.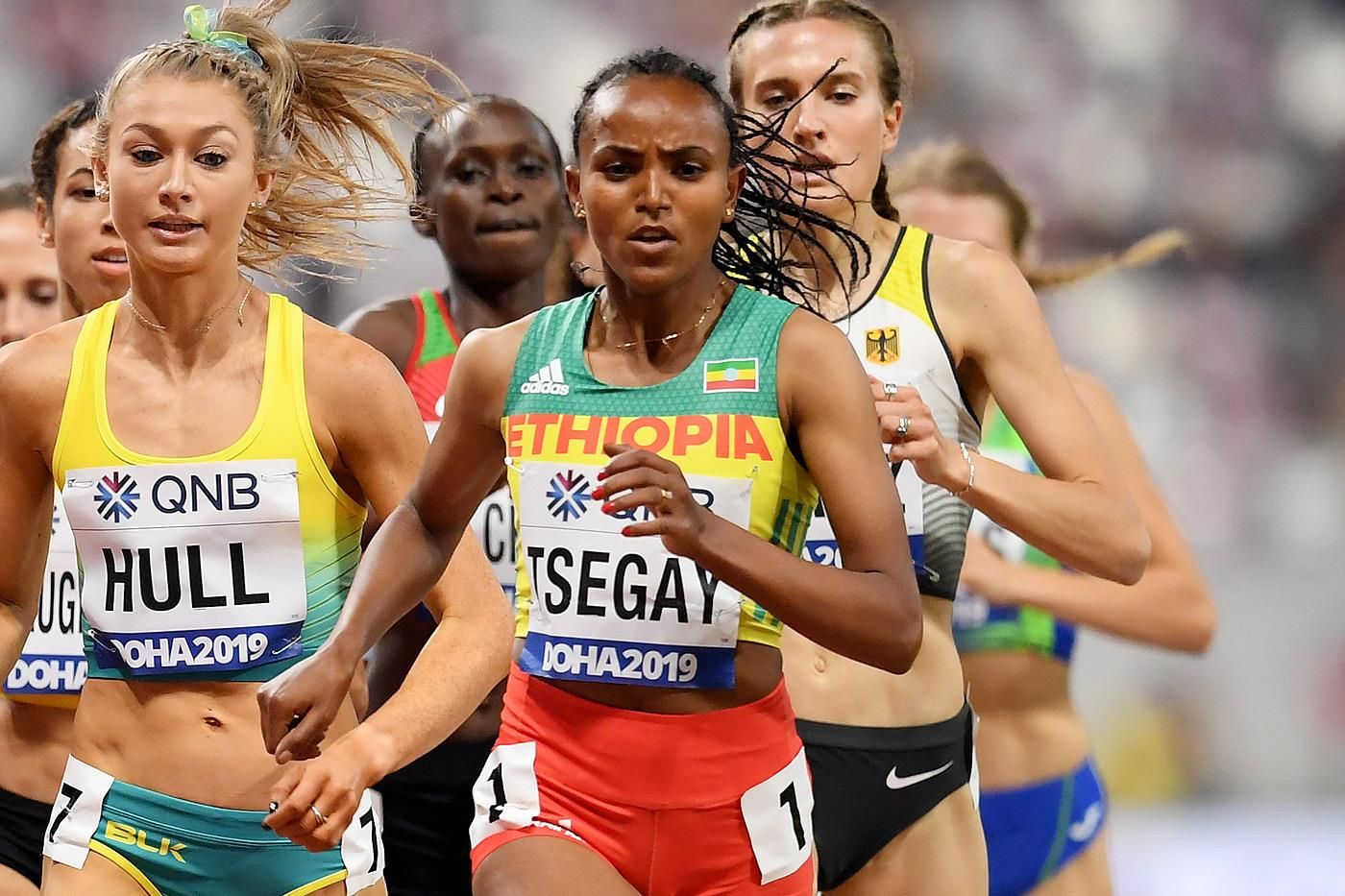 When it comes to major championships, Obiri – the only woman to have ever won a set of world titles indoors, outdoors and at cross country – has been the dominant force in recent years, winning world 5000m titles in both 2017 and 2019 after her runner-up finish to her compatriot Vivian Cheruiyot in Rio five years ago. She may have finished second at the Kenyan Trials behind Lilian Kasait Rengeruk but Obiri – who is also entered for the 10,000m – went on to win at the Wanda Diamond League meeting in Oslo. The 31-year-old knows how to peak and will be on the hunt for a first Olympic title.
So too will Hassan. After winning world 1500m and 10,000m titles in Doha in 2019, her focus had seemed to switch to a 5000m and 10,000m double for Tokyo, but the world mile record-holder's 3:53.63 1500m win in Florence last month convinced her to keep her options open and she is entered for all three events. The 5000m would be the first in a potential treble, with the heats on 30 July and final on the evening of 2 August, following the 1500m heats earlier that day.
"I say life is not about medals, it is not about gold, it is also about history," the Dutch runner has said. "I made the decision to run the 1500m (in Doha) even though I didn't know if it was possible because nobody before had done it (the 1500m-10,000m double)."
She could complete the first part of another historic performance with 5000m success in Tokyo. Her European record of 14:22.12 was set in 2019 and she has run 14:35.34 this year but her focus has been on getting a range of experiences over the different distances. She took more than 10 seconds off the world 10,000m record with her 29:06.82 run in Hengelo in June, a mark which was improved by Gidey just two days later.
Joining Obiri and Rengeruk on the Kenyan team in Tokyo will be Tirop, who makes her senior major championships 5000m debut after having claimed bronze medals in the 10,000m at the past two World Championships. Third at the Kenyan trials, she ran her PB of 14:20.68 in 2019.
Nozomi Tanaka, who has broken Japanese records in the 1500m and 3000m this year, is on the host nation team alongside national champion Ririka Hironaka, while Eilish McColgan returns to 12.5-lap action after breaking Paula Radcliffe's British 5000m record with 14:28.55 in Oslo. Two-time NCAA champion Karissa Schweizer is the quickest of the USA's trio (14:26.34 PB from 2020), while Norway's Karoline Bjerkeli Grovdal ran 14:47.67 in Oslo and also clocked a non-record eligible 14:39 for 5km on the road in May.
Jess Whittington for World Athletics