Adam Kszczot wins the 800m at the 2018 World Indoor Championships in Birmingham (© Getty Images)
Adam Kszczot, Poland's five-time world 800m medallist, announced his retirement from competitive athletics on Monday (14).
"Something ends, something begins. I decided to end my professional career," said the 32-year-old, who will make a few final indoor meeting appearances before hanging up his spikes.
"I couldn't find a better date than this to talk about my professional love, and thus my passion, which is running," he added, in his retirement statement posted on social media on Valentine's Day.
"We met in 2005 and not long after, in 2007, we decided to become more than friends. We've achieved a lot together over the years, both ups and downs, but we mostly walked with our heads held high."
Among Kszczot's five global medals is the world indoor title he won in Birmingham in 2018, which he added to the indoor silver and bronze medals he claimed in 2014 and 2010 respectively, plus the two outdoor silver medals secured in 2015 and 2017.



As well as his world achievements, Kszczot – affectionately known as 'the professor' in Poland for his 800m tactical skill – won six European titles: three indoors and three outdoors.
Kszczot's first steps in the sport came in cross country running while at school and by 2006 he had moved to the track and decided to specialise in the 800m.
"It was only in 2007 that I realised athletics could be a possible career choice," Kszczot said.
That year he claimed bronze at the European U20 Championships in Hengelo and 12 months later he finished fourth at the World U20 Championships on home soil, in Bydgoszcz.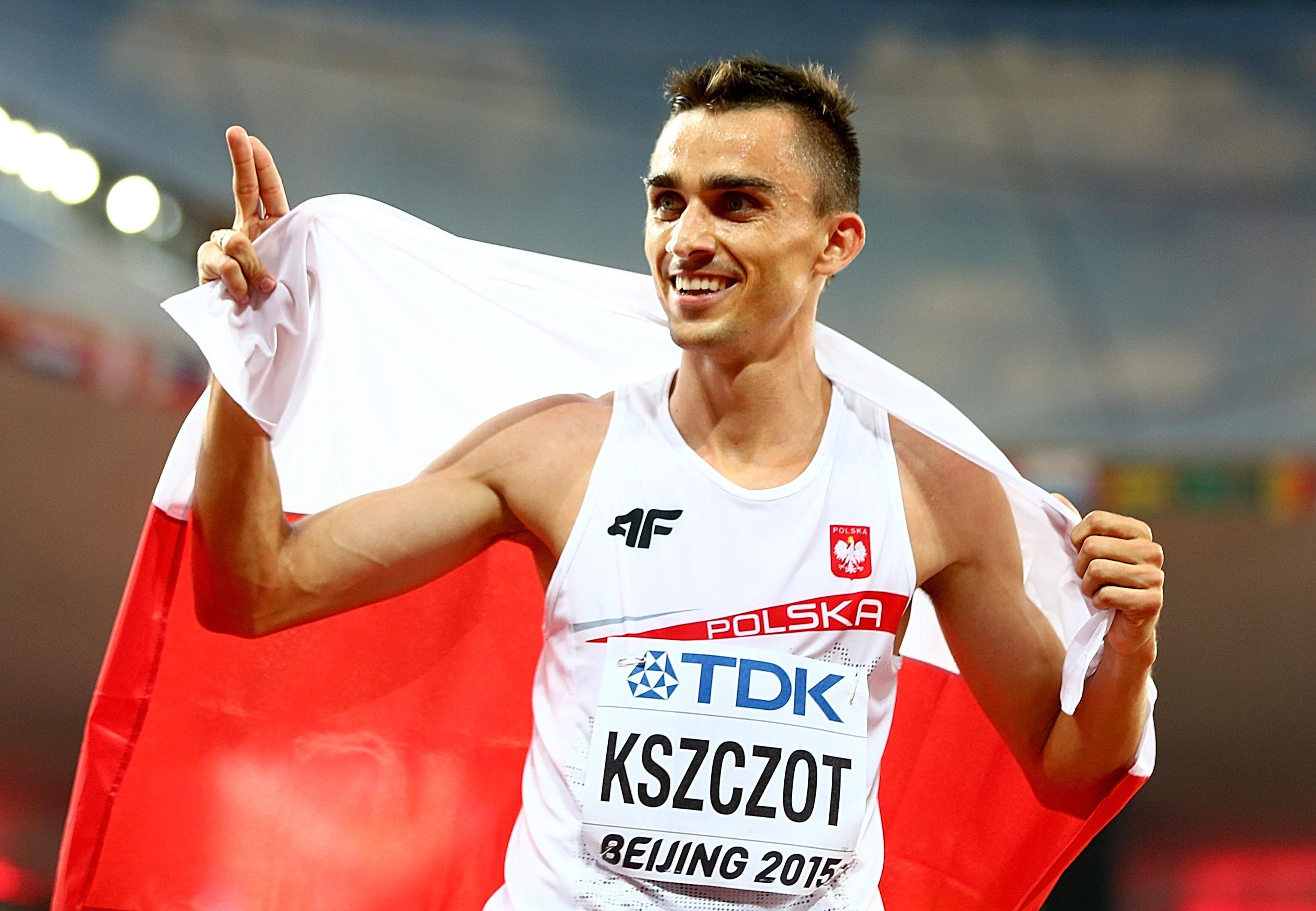 Adam Kszczot celebrates his silver medal win at the 2015 World Championships (© Getty Images)

In 2010 he kicked off his collection of global medals with indoor bronze in Doha, achieving a full set with his silver on home soil in Sopot in 2014 and gold in Birmingham four years later.
In the meantime, he also became a two-time world silver medallist outdoors, thanks to his runner-up finishes in Beijing in 2015 and London in 2017.
The 1:44.57 he ran in Lievin in 2012 remains the Polish indoor record and places him 10th on the world indoor all-time list, while his outdoor best stands at 1:43.30 from Rieti the year before.
He also formed part of the Polish teams to secure two second place finishes and one third place in the 4x800m at the World Relays between 2014 and 2017.
Following his running career, Kszczot now looks forward to spending more time with his family and announced plans to release a book and share his experience with the next generation in athletics.
World Athletics