Pumpkin and parmesan muffins (© Mara Yamauchi)
The dark evenings and relentless cold in the winter are undoubtedly tough for runners. But one aspect of winter that I love is the sweet, earthy root vegetables that are in season.
Parsnips, swedes and celeriac are my favourites. They make excellent warming soups and mash, and roasting them brings out their flavour and sweetness. They are a natural, unrefined source of carbohydrate and a healthy high-fibre alternative to processed carbohydrates.
I often try to make healthy versions of popular recipes. Using vegetables in baking is a terrific way to do this. They provide flavour, texture and moisture, and can be a substitute for less healthy ingredients such as sugar.
Savoury muffins are a tasty, convenient snack which are ideal for runners – simple to make, easy to digest and convenient for taking with you to training or a race. Muffins also lend themselves to including variety in your diet as you can mix up and vary your ingredients.
In this recipe I've used sweet Asian pumpkin, but parsnips, sweet potato, courgettes and carrots are good alternatives. Similarly, instead of flour you can substitute polenta, buckwheat flour, fine oats, or ground nuts. Cheese works well in savoury muffins and there is further variety to be had there. The same applies to nuts and seeds… I hope I've convinced you that there is lots of scope for variety!
The basics of muffins are eggs, flour, oil/fat, milk, a raising agent, and whatever provides your main flavour. Then you can add optional extras such as herbs, spices, cheese, nuts and seeds. You can use whatever you happen to have to hand, or create your own unique muffins with your favourite ingredients.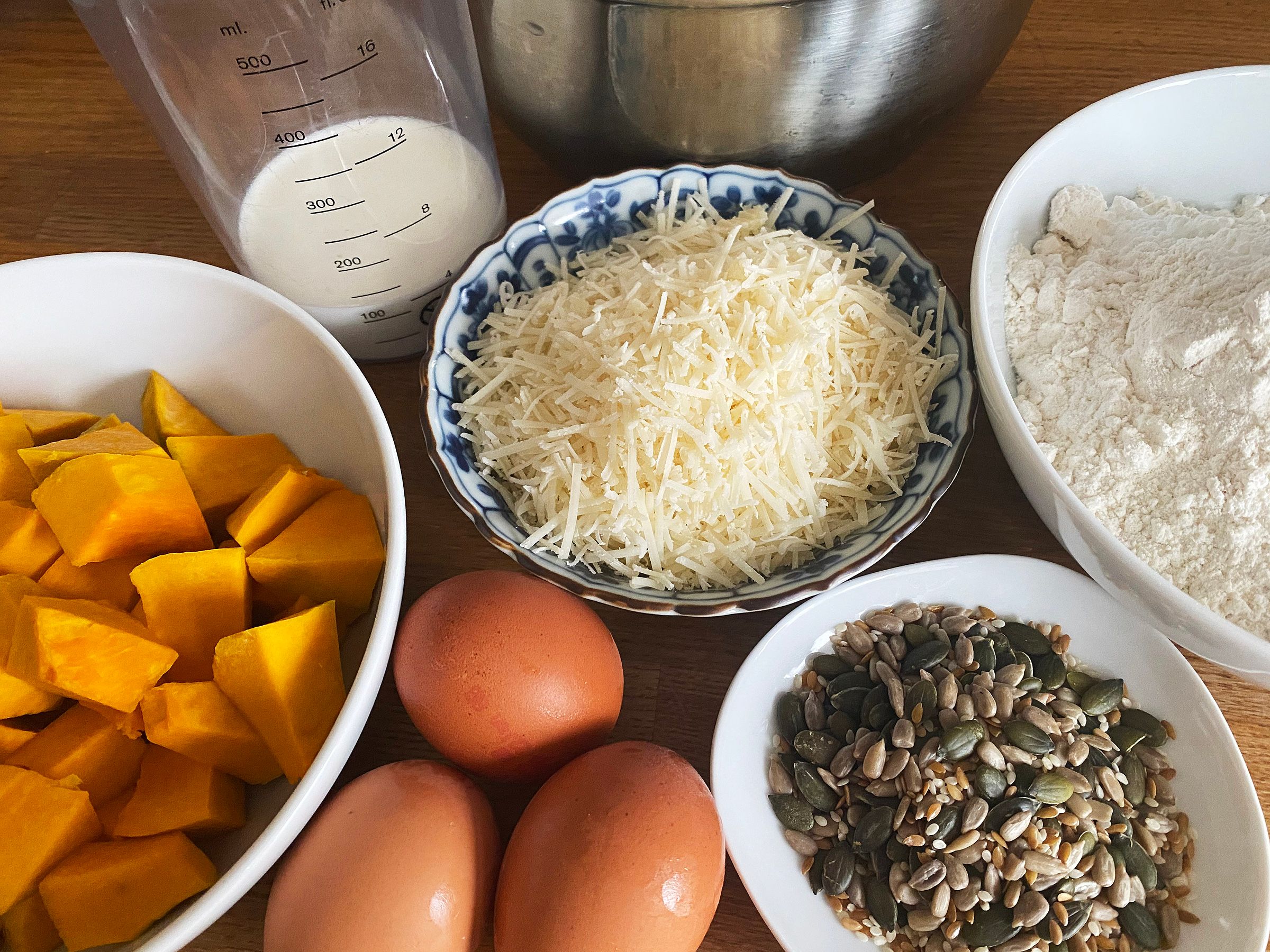 Ingredients
300g pumpkin, chopped into small cubes
250g flour
1 teaspoon baking powder
3 eggs, beaten
100m milk
100ml sunflower oil
100g parmesan cheese, finely grated
Salt and pepper, a pinch of each
Mixed seeds, a few sprinkles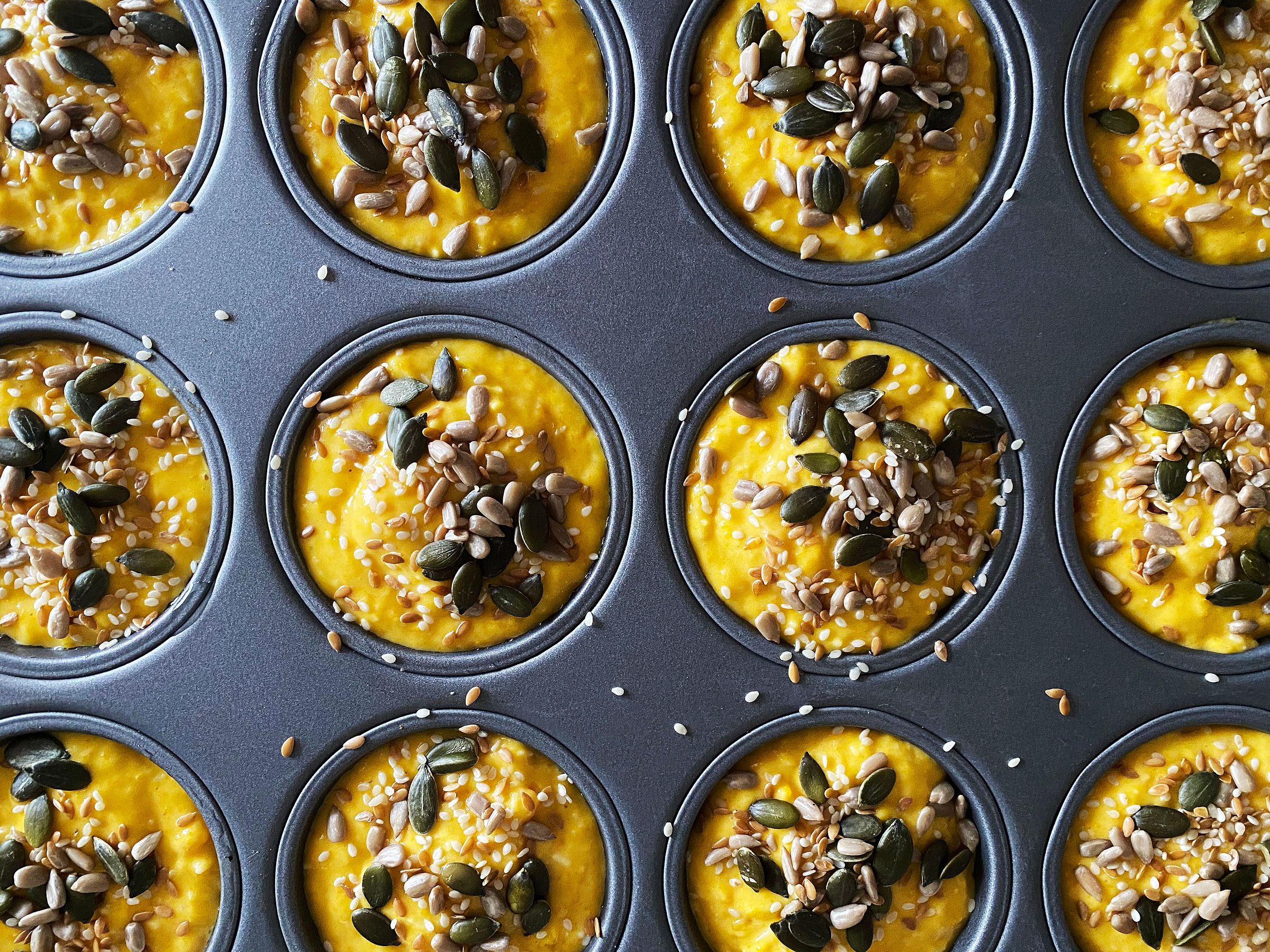 Method
• Pre-heat oven to 180C
• Soften the pumpkin cubes. The simplest way to do this is by heating them in a microwave in a bowl covered with clingfilm. Mash them to a paste and allow to cool a little.
• Add the oil, milk and eggs and beat well.
• Finally add the flour, baking powder, cheese and salt and pepper and mix well.
• Prepare a muffin baking tray by lining each dip with a greaseproof paper case or oiling lightly. Transfer the mixture to the muffin tray and sprinkle a few seeds on top of each muffin.
• Cook in a pre-heated oven at 180 degrees for approximately 15 minutes until golden brown on top. Enjoy!

Mara Yamauchi for Be Active / World Athletics