58 days to go (© World Athletics Nairobi)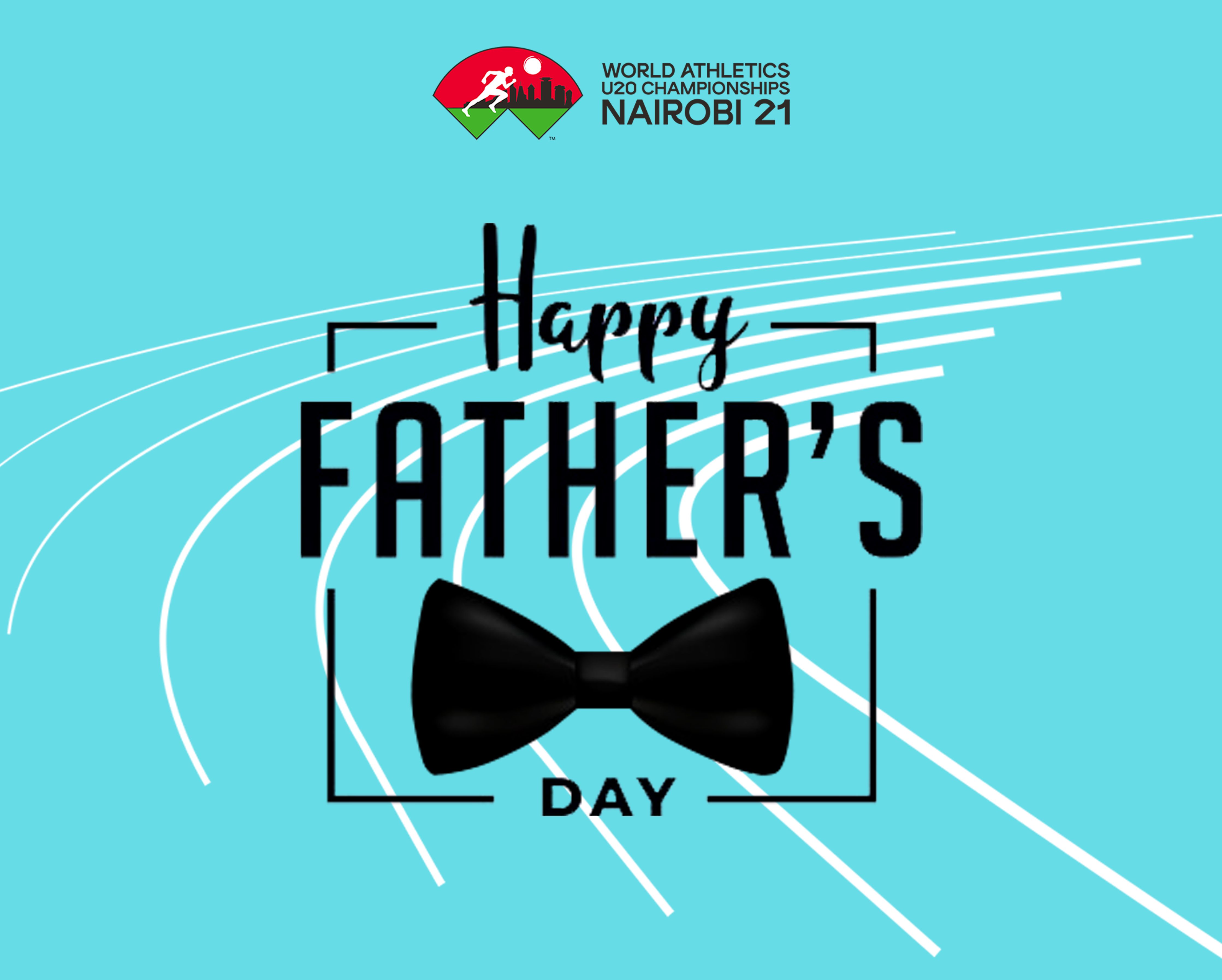 A Happy Father's Day to all fathers and father-like figures in the world!
Father's Day is a day dedicated to celebrating paternity, paternal connections, and the role of dads in society. Sonora Smart Dodd established Father's Day in the United States. Sonora's father was Civil War soldier William Jackson Smart, an Arkansas single parent who raised six children selflessly. Sonora had heard of Anna Jarvis's Mother's Day, which she had made in memory of her mother. As a result, she suggested to her pastor that something similar be done to honor fathers. On the occasion of her father's birthday, June 5, she wished to honor and recognize the role of fathers and all father-like individuals. The petition was initially rejected by the church, but Sonora ultimately persuaded others to sign it. As a result, the date was pushed back, and the celebration was subsequently rescheduled for June 3rd. The day is observed on various dates around the world, with local regions commemorating fatherhood in their own unique ways. In Lithuania and some parts of Spain, Father's Day is a recognized public holiday, and it was in Italy until 1977. Estonia, Samoa, and South Korea, where it is known as Parents Day, observe it as a national holiday. Similar festivities celebrating family members, such as Mother's Day, Siblings Day, and Grandparents' Day, complement the event.
Father's Day recognizes and honors dads' contributions to their families and society at large. On this day, children can honor their fathers and father figures, as well as anyone else who has played a significant part in their lives. It could be an emotional, mental, or financial issue. It is the day when one realizes the significance of a father's role in one's life. Children buy or produce gifts, as well as write and draw cards, to express their affection for their fathers or father-like people. Some people also spend the day doing things that they can do with their father, such as hiking, fishing, camping, shopping, art and craft, or just hanging around watching TV.
HISTORY SUNDAY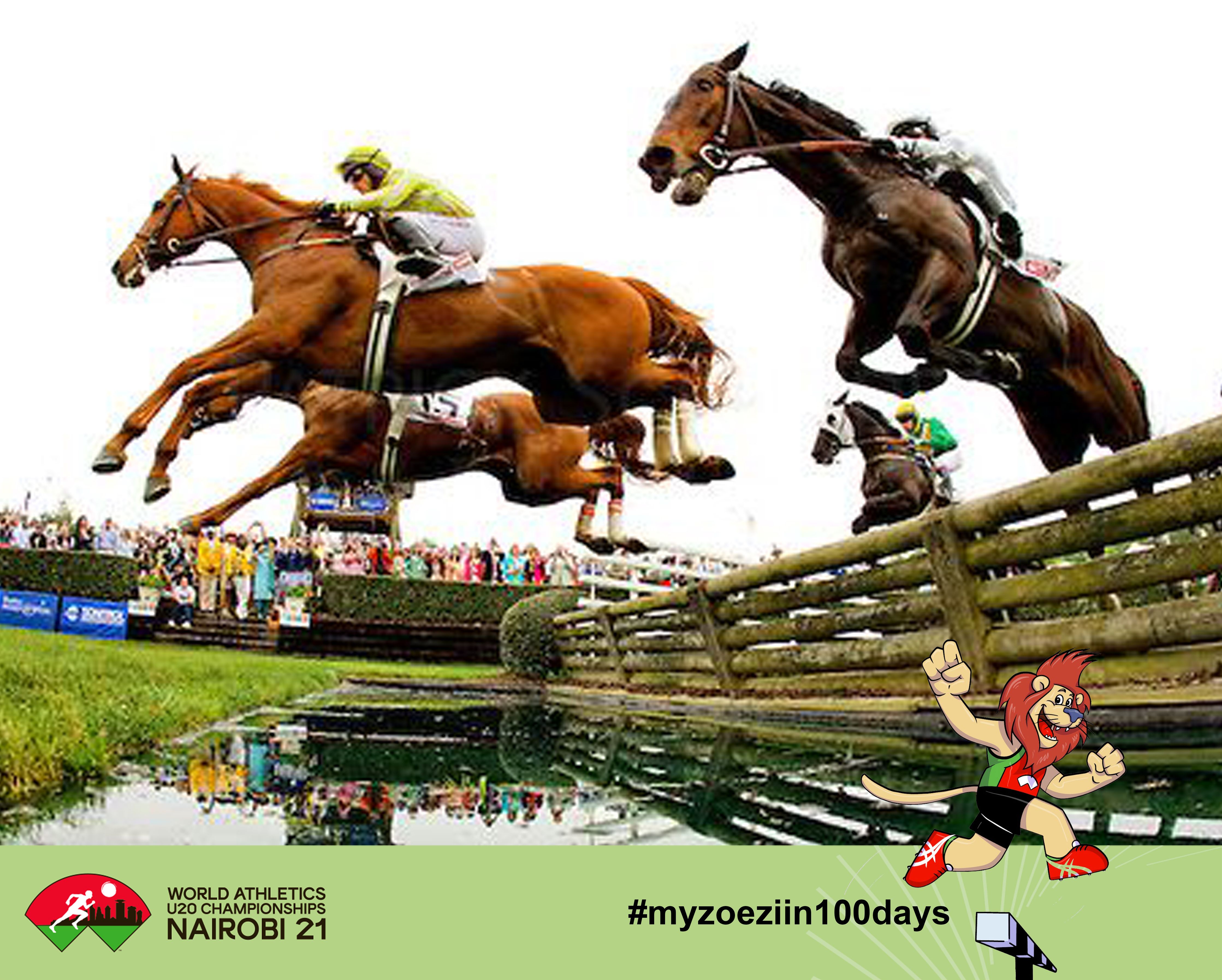 The steeplechase is an obstacle race in athletics that takes its name from horse racing's steeplechase. The celebration began in Ireland. From one town's steeple to the next, horses and riders raced. Because of their visibility over vast distances, the steeples were utilized as markers. Runners had to cross streams and low stone walls separating properties along the way. The contemporary athletics event evolved from a two-mile (3.2 km) cross-country steeplechase that was part of the University of Oxford's cross-country program sport in 1860. In 1865, it was replaced by a race over barriers on a flat field, which evolved into the current steeplechase. Since the beginning of the modern Olympics, it has been a men's Olympic event of varied lengths. Kenyan athletes have dominated men's steeplechase in the Olympics since 1968, with a current gold medal streak dating back to 1984 and a clean sweep of the medals at the 1992 and 2004 games. Women's steeplechase is 3,000 meters long, but with lower barriers than men's. Before the current race format was formed, a 2,000-meter distance with a shorter water jump was tested. At the 2005 World Championships in Helsinki, it had its maiden major championship appearance. The women's 3,000-meter steeplechase made its Olympic debut in Beijing in 2008. Other levels, such as masters and youth athletics, compete over 2,000 meters. The first two barriers of the first lap are removed in the 2,000 meter steeplechase event. A 2500 meter steeplechase and a 4000 meter steeplechase were conducted at the 1900 Olympics, and a 2590 meter steeplechase was run at the 1904 Olympics.
The steeplechase over 3000 meters is the most popular variation of the sport. The steeplechase over 2000 meters is the next most popular distance. In youth athletics, a 1000-meter steeplechase is occasionally utilized. In athletics (track and field), a steeplechase is a footrace over an obstacle course that includes water ditches, open ditches, and fences. The sport began in 1850 at the University of Oxford with a cross-country race. It was initially run as an Olympic track event (for men exclusively) in the 1900 Games, and by the 1920 Games, it had been standardized at 3,000 meters or around 7.5 laps on a 400-meter track. In international meets, the steeplechase is also run at a distance of 2,000 meters, though not during the Olympic Games. From the 1920s until the 1940s, Scandinavian runners, such as Finland's Volmari Iso-Hollo, were the top finishers, but after that, Kenyan competitors, led by Kip Keino and Moses Kiptanui, emerged to dominate the race. The regular course has seven water jumps and twenty-eight hurdling jumps. Hurdles are 91.4 cm (36 inches) tall, and one of them, with a top bar of 12.7 cm (5 inches), is located directly in front of the 3.66 m (12 ft) long water jump.