The vallenata jewel from Cesar looking to make a big jump at the World Athletics U20 Championships Cali 22 (© Marabunta Agency)
From the northeast of Colombia comes Natalia Linares to the World Championship of Athletics U20 Cali 2022, one of the favorite athletes to win gold in the final of the women's long jump, an event that will be held tomorrow at 3:00 pm (05/082022).
The young Colombian athlete's eyes light up when it comes to athletics. Within her sporting record she has several achievements, including being a finalist in the World Athletics Under 20 Championships Nairobi 2021; being multiple medalist in the 2021 Pan American Games Under 23 (gold in 4x100, silver in long jump and bronze in 100 meters flat); and obtaining a national record with the mark of 6.68m in the long jump event disputed in the Bolivarian Games Valledupar 2022.
"It is my second and last World Championship U20, besides the fact that is held at home, it is a very important event for my career because I have worked for 3 years to be on a U20 World podium. I am very excited", says the young girl born in the department of Cesar, referring to the World Athletics U20Championships Cali 22, to which she qualified with a mark of 6.37 meters, achieved in the National U23 Championships Bogotá 2021.
The light of the Caribbean already steps firmly on the capital city of Valle Del Cauca. She has clear goals for the future: to participate in the Olympic Games and be part of the Diamond League organized by World Athletics.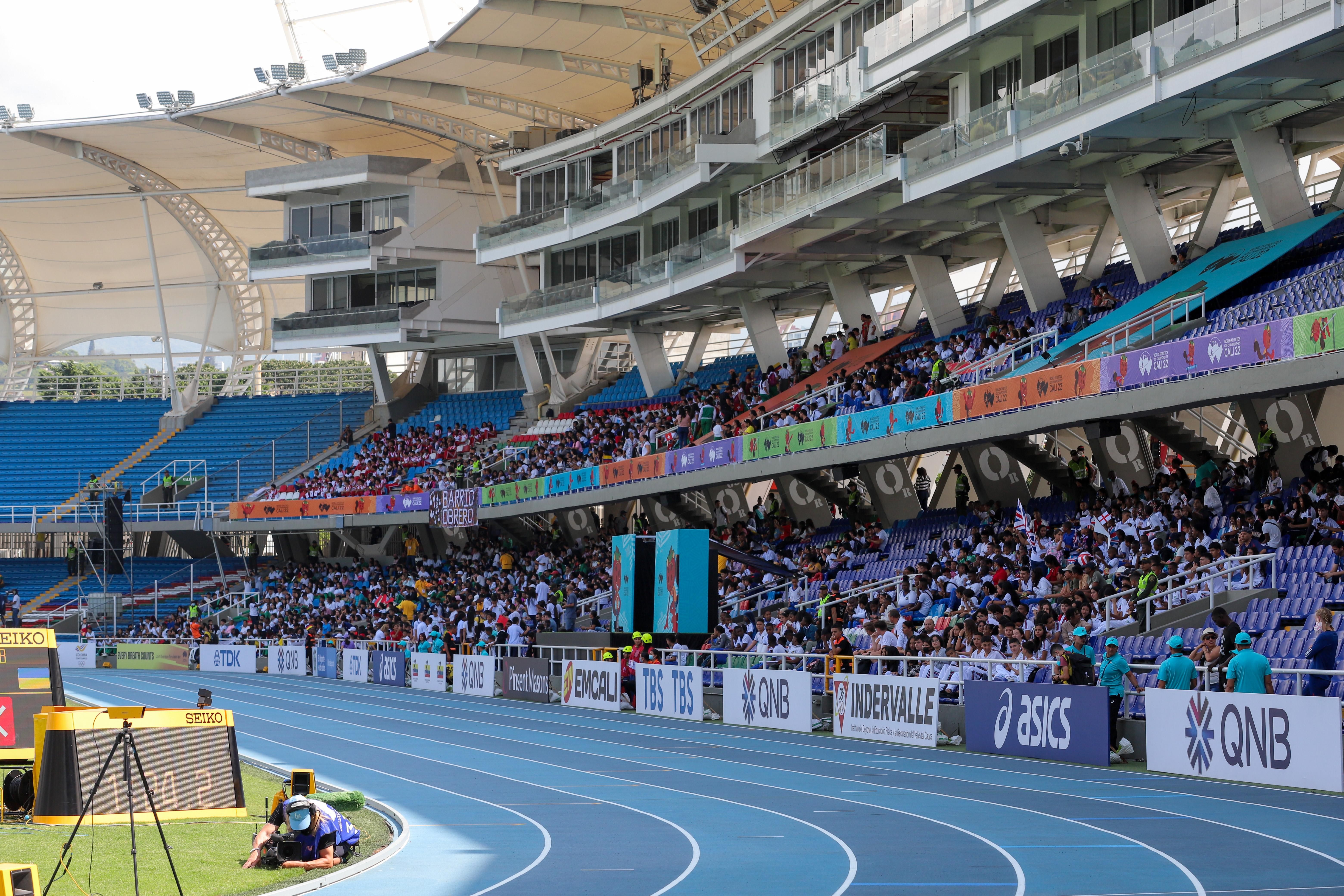 The north grandstand of the Pascual Guerrero Olympic Stadium will be the perfect place for all spectators, family and friends, to witness a moment that could mean the first great achievement of the future Colombian representative at the Olympic Games in Paris 2024. In addition, the Valduparense will be able to be filled with the energy of the Colombian public that comes to cheer her on. So everyone is invited to be part of this great celebration of world sport.
Communications LOC World Athletics U20 Championships Cali 2022.