In the 4x400 medley relay, Matías not only ran with Evelin, Ian and Xiomara, but also with his grandmother (© Marabunta Agency)
The love of a grandmother, Matías' inspiration to break Ecuador's national record. A photograph and a ring were the bridge between Pascual and heaven.
Matías was born on April 11, 2003, in Cuenca, Ecuador. Since then, the cobblestone streets of one of the most charming cities of the neighboring country were witnesses of what would be only the beginning of an unconditional love that he would find in Susana Arce, his grandmother. A love that transcends the cycle of life to remain intact in memories, smiles, and amulets, such as the photograph that always hangs on his chest and behind his competition number or the 'good luck' ring that he never takes off in any competition.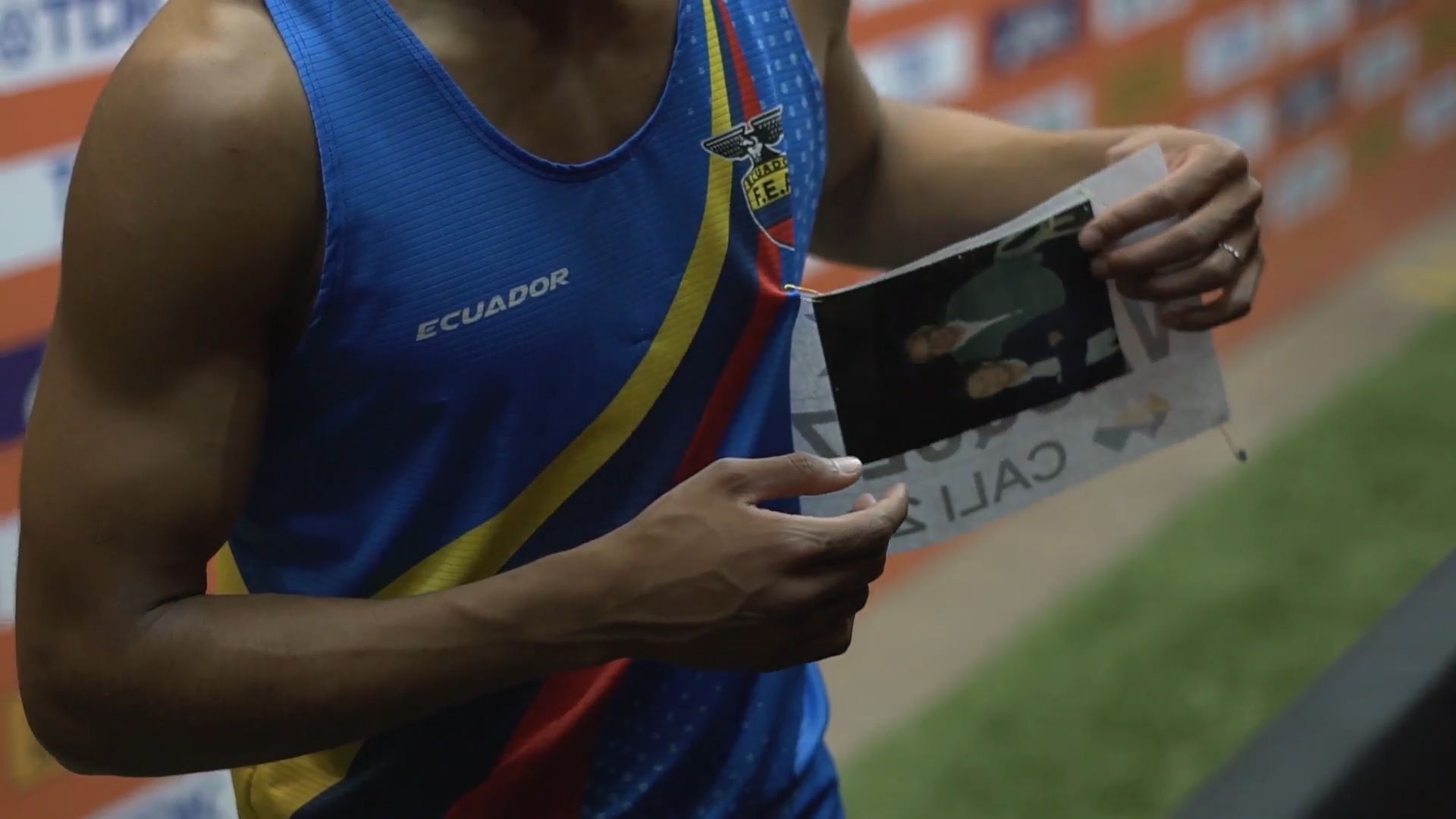 Matías or 'Mati', as his grandmother used to call him, grew up influenced by sports, and although he initially practiced soccer, he finally found his way into athletics at the age of 8. His parents and paternal grandparents, Susana and Leonardo, have lived under the same roof since his first day of birth, so they have been present during his childhood and adolescence, becoming a fundamental piece of the athlete and, more importantly, the human being he is today.
"My grandmother, above all, was a super fan of mine," Matias maintained with a smile on his face, recalling that before running, his grandmother would ask for the exact time of his competition to pray during his participation. But Susana not only supported him from her religion, she was also present in the moments of training, taking him to the track or giving him money to buy hydrating drinks, "they were always attentive in that," he said referring to his family.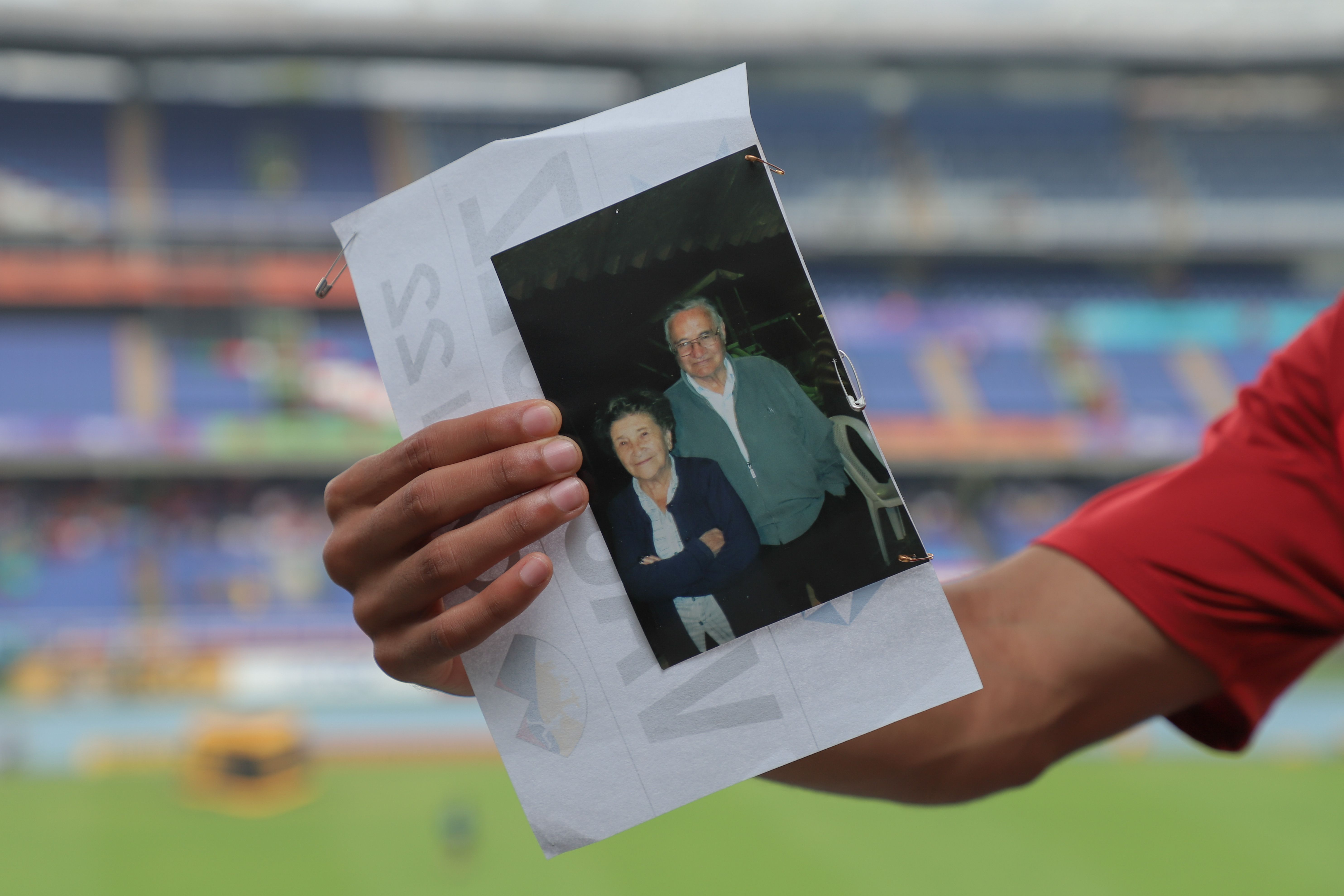 At the U20 World Championships in Cali 22, a photograph of his grandparents, Susana and Leonardo behind his competition number and the good luck ring on his left hand propelled Matias' every stride to break Ecuador's national record, stopping the clock, along with his teammates, in a time of 3:29.65, more than a second less than what he achieved in Nairobi in 2021.
"My grandmother passed away last year and I dedicate everything I do to her then that's why whenever I can I try to run with the photo. She has given me luck, especially today," he said moments after managing to break, for the second time, his country's record in a World Youth Championships.
"She's my biggest inspiration every day, so there's nothing better than to run well and for her to know that I'm doing it for her".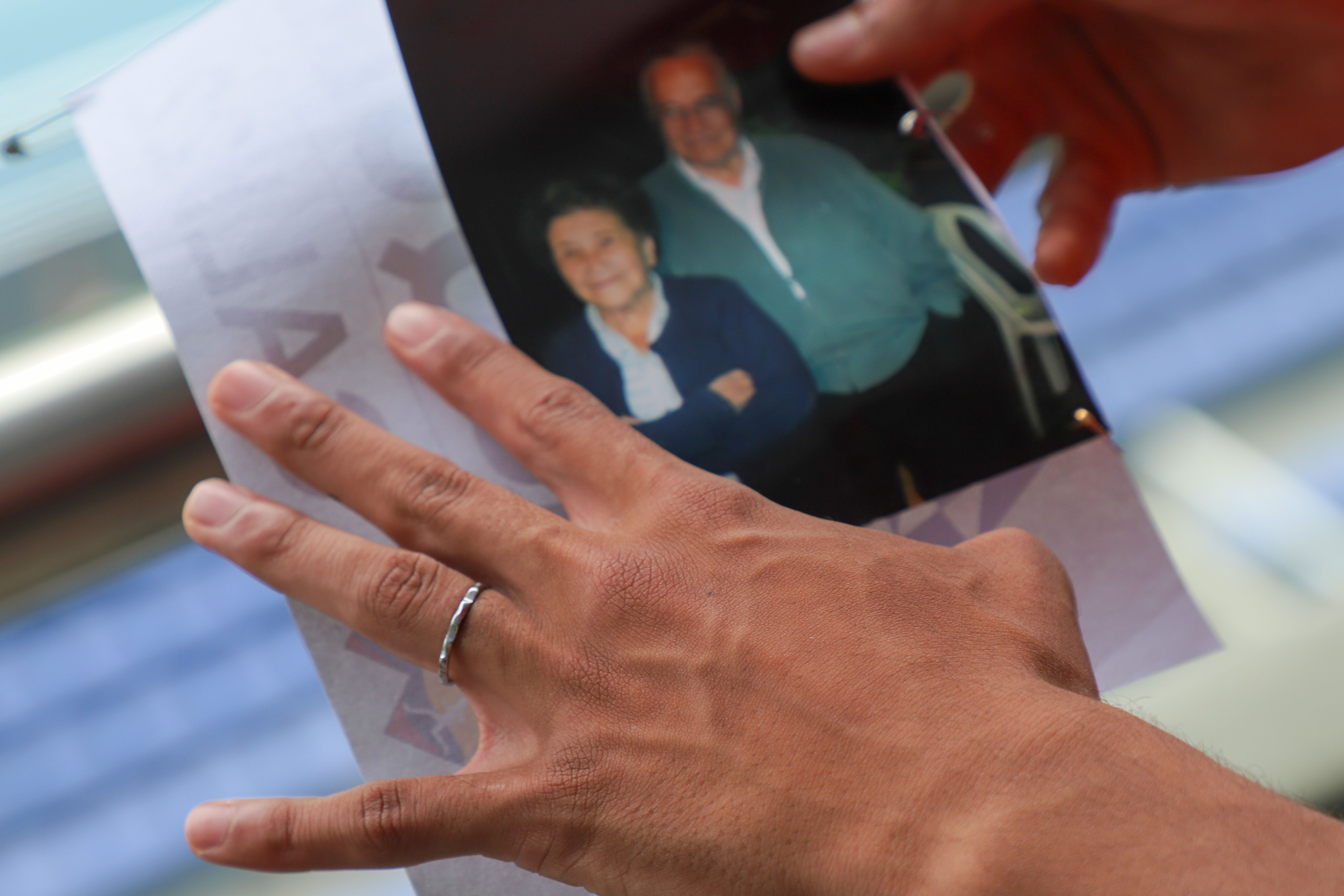 Although Susana starred in one of the most important 400 meters of Matias' sports career, her 94 years also gave her the experience to share during 18 of them, values and pieces of advice that have shaped an athlete who not only stands out for his speed, but also for his charisma and people skills.
"Instead of thinking that she is gone, we have to remember the good times we lived, all the nice moments I spent with her. And make her proud in running and in life itself. Being a good person, having a profession".
And it is precisely Matías' future aspiration, to become a professional in Kinesiology, a career that caught his attention after seeing his grandmother undergoing therapy at home after suffering a femur fracture 4 years ago.
For the moment, Matias will continue writing his story in Cali, which continues next Friday in the men's 4x400 meters, where again, Susana will be present from the sky.
Communications LOC World Athletics U20 Championships Cali 2022.