World Road Running Championships '23 shirt launch with Sebastian Coe
The painting "Spring" by Vilhelms Purvītis, the most significant artist in Latvian art history, was chosen as the official image of the World Athletics Road Running Championships running shirt.
The World Champs' is a great way to showcase Latvian art and culture to the world, so why not?
After evaluation of the works of Latvian old masters with Māra Lāce, the director of the Latvian National Art Museum, the image and the new World Champs' shirt was presented in Riga during Sebastian Coe's, president of World Athletics, visit in Riga.
The shirts can be reserved by registering for one of the distances for the World Road Running Championships and will be available for pick-up at the EXPO in Riga at Hanzas Perons September 29 - 30, 2023.
Don't miss this chance to own a piece of Latvian art history! Reserve your official running shirt by registering for the World Champs'!
Learn more about the artist: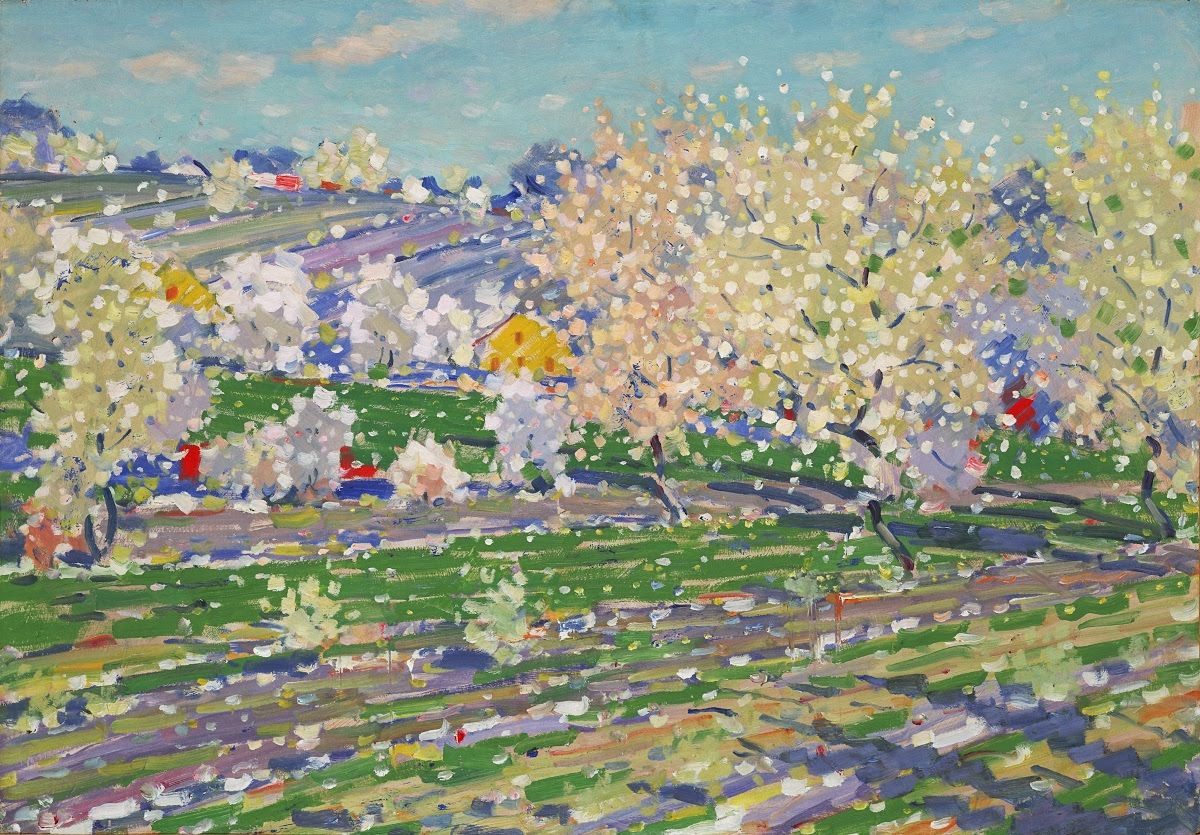 In Spring (Blossom Time) (1933 - 1934) - Vilhelms Purvītis (Latvian National Museum of Art)
Vilhelms Purvītis was one of the most influential Latvian painters of the 20th century. He founded the Latvian Academy of Art (where the start of the World Champs Road Mile will be) and was its first rector from 1919 to 1934. He was also a prominent figure in the European art scene.
The vibrant painting "In the Spring (Springtime)" was painted much later and points to Purvītis' interest in Impressionism and Post-Impressionism as well as his attention to his brushstroke, which here ranges from hundreds of dots to commas and lines in order to depict individual blooms and represent the triumphant joy of the spring.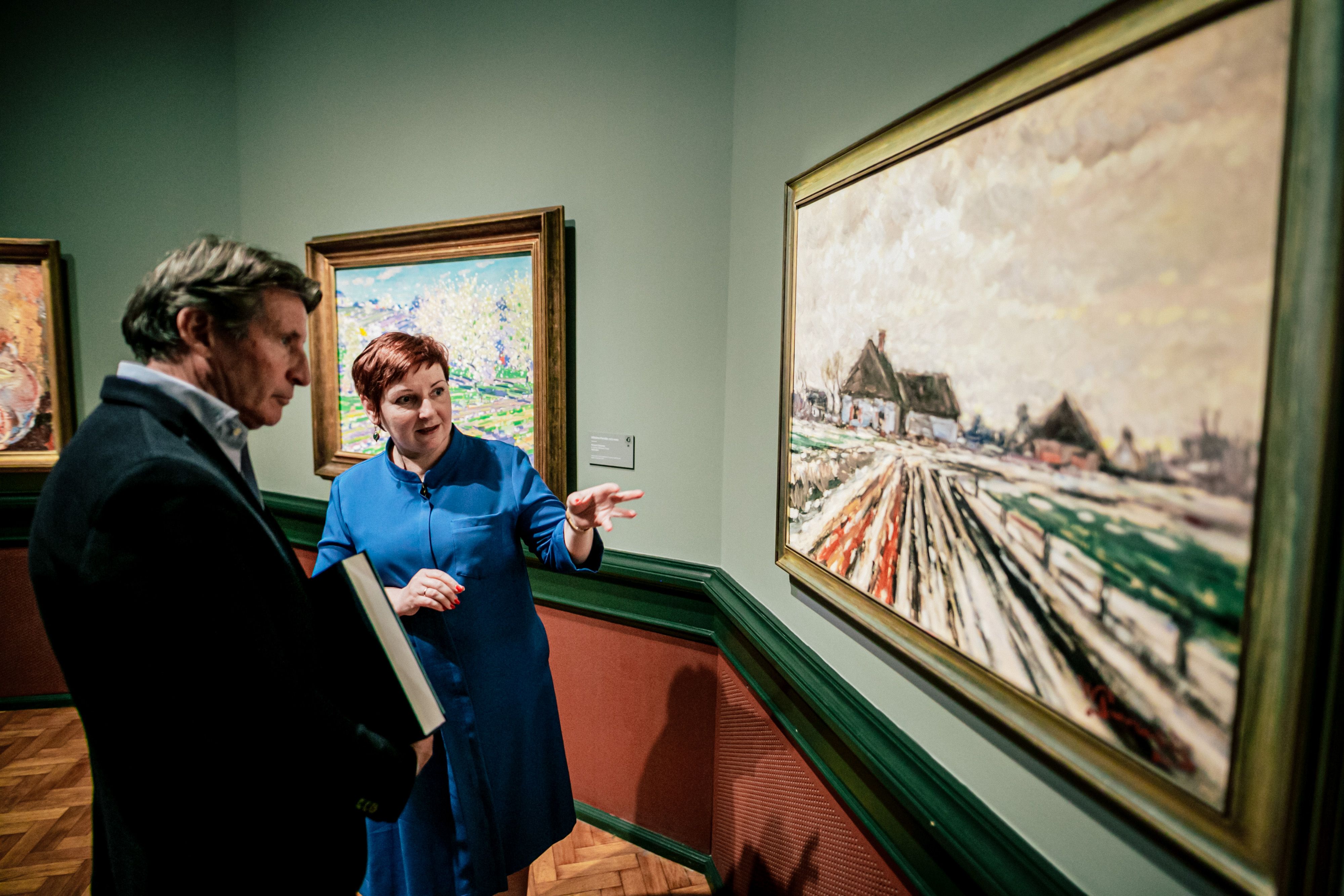 Sebastian Coe with Latvian National Museum of Art Deputy Director for Collections, Iveta Derkusova
His style was influenced by impressionism and symbolism, but he also developed his own distinctive approach to landscape painting which can be seen in this masterpiece.
The landscapes in Purvītis' works reveal his approach to the change of seasons in his homeland: the flooding rivers and lakes, ice floes along the riverbanks, thaws in early spring, snowdrifts, rapid streams, orchards in blossom, and the colors of autumn are depicted with an unmistakable sensitivity and fondness. In 1905, the British art magazine "The Studio" called Purvītis one of the most modern of painters, one who not only felt the poetry of nature but knew how to portray it.