Jonathan Sacoor in the 4x400m at the World Athletics Relays Yokohama 2019 (© Getty Images)
Trinidad and Tobago ended USA's winning streak in Yokohama two years ago, and now it looks as though the men's 4x400m at the World Athletics Relays Silesia 21 could have its first European winner.
In the women's 4x400m, meanwhile, the focus will be on whether hosts Poland can repeat their victory from two years ago.
But places at the next two global championships are also at stake. The top eight placed teams in the women's and men's 4x400m finals at the Silesian Stadium in Chorzow on 1-2 May will automatically qualify for the Olympic Games in Tokyo, while the top 10 – the eight teams in the final and those with the two next best times in the first round – will qualify for the World Athletics Championships Oregon22.


Men's 4x400m: Belgium's chance to shine
No talk of an international men's 4x400m is complete without mention of the Borlees.
Jonathan, Kevin and Dylan have bagged a heap of relay medals for Belgium over the past decade, most recently at the World Athletics Championships Doha 2019 where they took bronze, thanks also to the contributions of Jonathan Sacoor and Robin Vanderbemden.
Belgium's time in Doha, 2:58.78, was just shy of the national record they set when finishing fourth at the 2016 Olympics. A sub-three-minute time may not be needed to win in Silesia – the winning times at the past two editions have been outside 3:00 – but all five of those men feature on Belgium's team for this weekend, meaning they will be operating at full strength.
But even in the absence of world champions USA and 2019 World Relays winners Trinidad and Tobago, Belgium will still face stiff opposition in the form of Colombia.
The South American nation finished a surprise fourth at the 2019 World Championships, smashing their national record with 2:59.50. Anthony Zambrano, who won world silver in Doha with 44.15, is the team's ace card, but teammates Alejandro Perlaza, Diego Palomeque and Jhon Alexander Solis are all capable of running close to – or faster than – 45 seconds in a relay.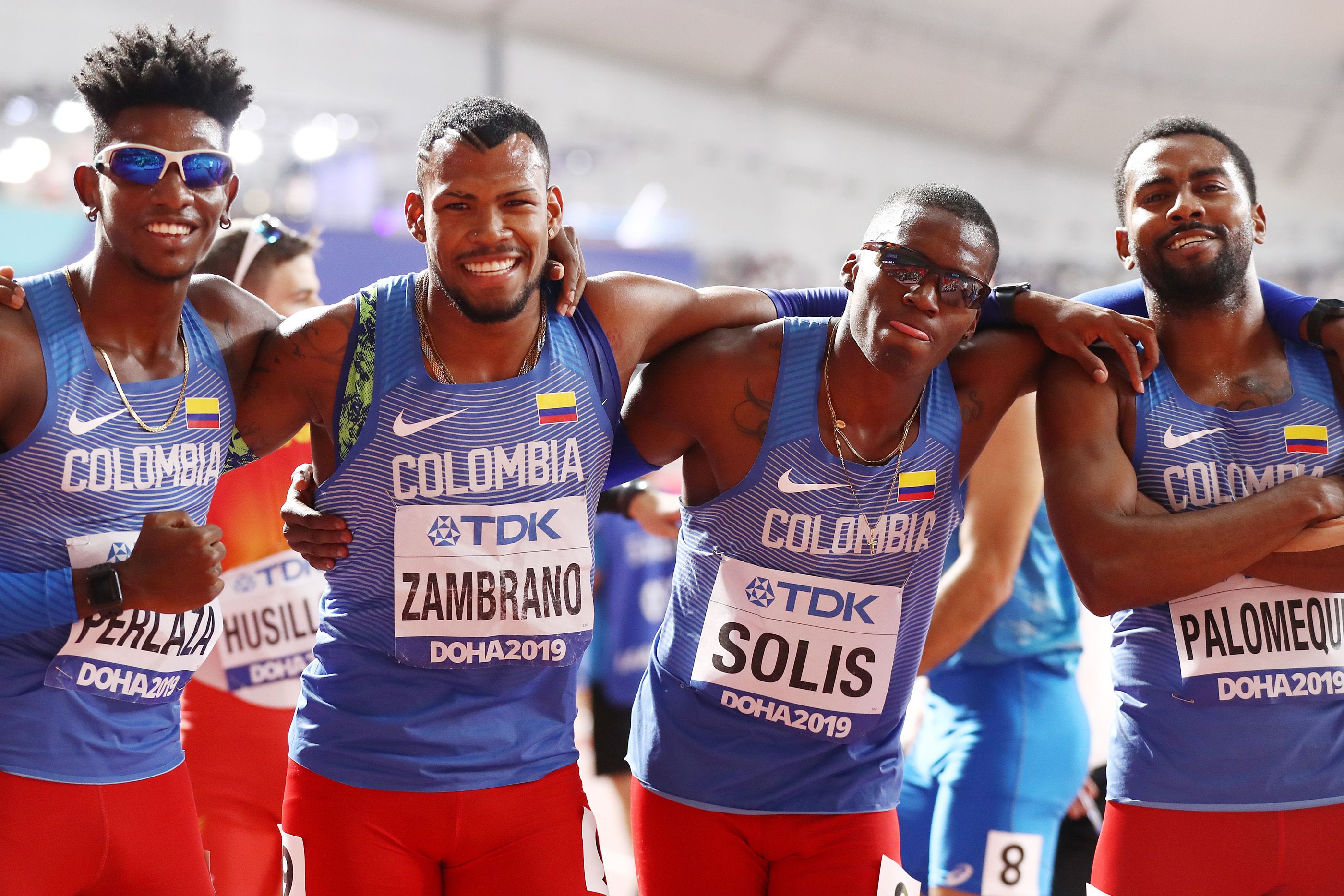 Since winning the 2018 world indoor title in a world record time, Poland hasn't produced a notable performance for the outdoor 4x400m, but they can never be discounted. Three members of that victorious 2018 World Indoor Championships team – Lukasz Krawczuk, Jakub Krzewina and Karol Zalewski – have been named on Poland's team for Silesia. And as hosts of this year's event, they will be keen to put in a strong performance.
Italy, France and Great Britain & Northern Ireland all reached the World Championships final in 2019. It means their place in the men's 4x400m at the Tokyo Olympics is already secure, but they have all entered teams for Silesia to aid in their preparation for the Games.
Meanwhile, several other teams that narrowly missed out on the final in Doha will be aiming to make the most of their second qualifying opportunity in Silesia. Any team that reaches the final in the 4x100m or 4x400m will, if they haven't done so already, earn a place in that event in Tokyo.
Japan finished 0.09 shy of a place in the final in Doha. At their best, they can be highly competitive, as they showed when finishing fourth at the last World Relays in Yokohama. Julian Walsh and Kentaro Sato – both of whom were on that Yokohama team as well as the victorious 2019 Asian Championships quartet – have been selected for Silesia.
South Africa and the Czech Republic also missed out on the final in Doha and so will be targeting a top-eight placing in Silesia.
The Netherlands, meanwhile, have one of the slowest national records of all the teams entered, but they bring perhaps the strongest recent form, having won the European indoor 4x400m title in March. All four men from that squad – Jochem Dobber, Liemarvin Bonevacia, Ramsey Angela and Tony van Diepen – have been selected.
Other teams entered include India, Spain, Botswana, Germany, Kenya, Nigeria and Turkey. Given the unpredictable nature of the relays, any one of those nations could conceivably make it to the final in Silesia.


Women's 4x400m: Poland vs Netherlands, take two
This will be the second time in as many months that Poland has clashed with the Netherlands in an international women's 4x400m on home soil.
Back in March, at the European Indoor Championships in the Polish city of Torun, a full-strength Dutch team struck gold in a championship record of 3:27.15 with Poland picking up bronze a couple of seconds behind.
The same Dutch quartet – Lieke Klaver, Marit Dopheide, Lisanne de Witte and Femke Bol, the individual European indoor 400m champion – have been selected for Silesia. Assuming they've not lost any of their speed since March, they could challenge the Dutch record of 3:26.98, set at the 2016 Olympics.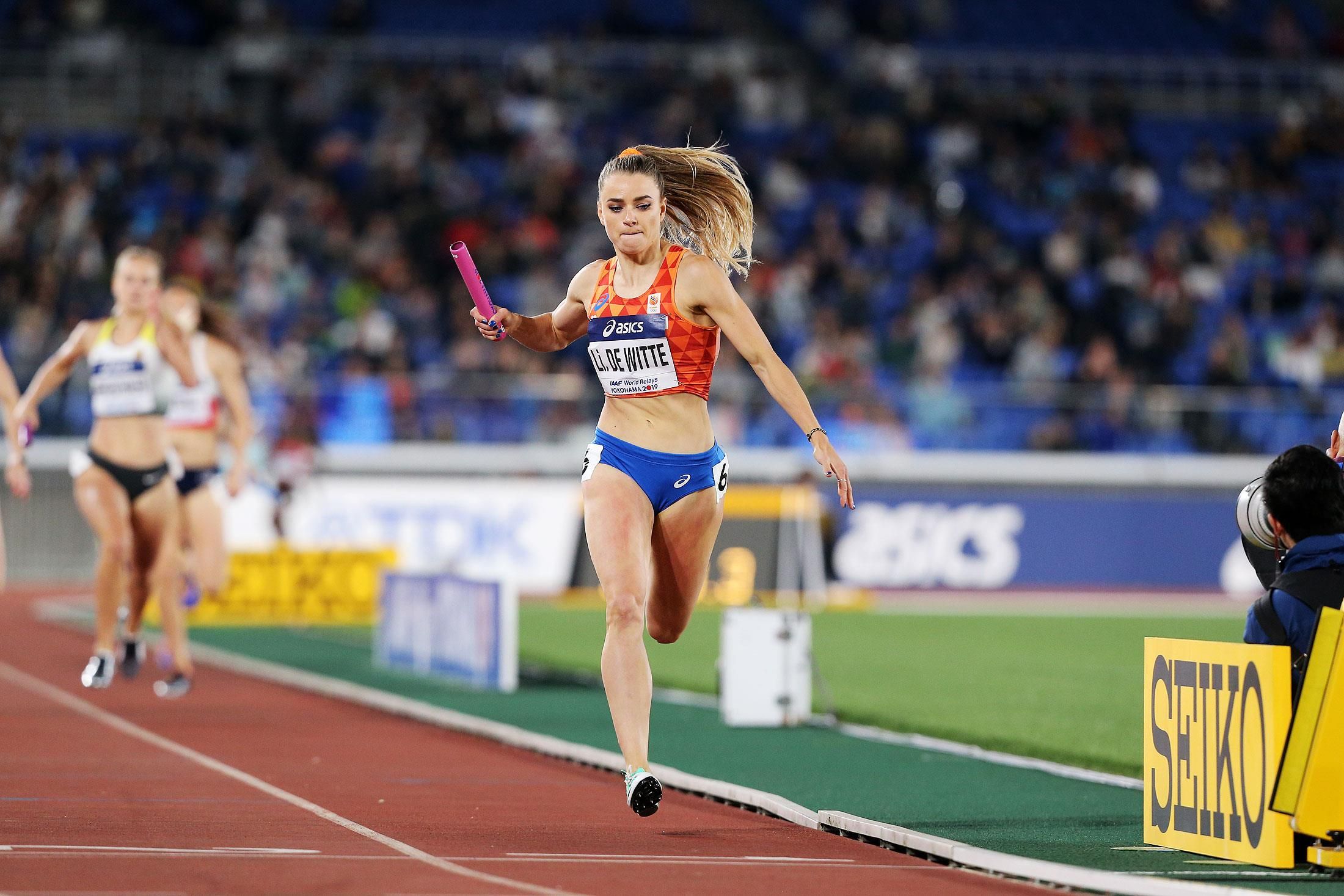 But Poland will be out for revenge and they will be keen to replicate their victory from Yokohama two years ago. Even in the absence of European champion Justyna Swiety-Ersetic, they have the depth and the experience to ensure they'll be highly competitive. World finalist Iga Baumgart-Witan, who has featured on all of Poland's medal-winning quartets in recent years, leads the team and is joined by two of her teammates from the silver-medal-winning World Championships team – Patrycyja Wyciszkiewicz and Malgorzata Holub-Kowalik – as well as 17-year-old rising star Kornelia Lesiewicz.
Great Britain finished between the Netherlands and Poland at the recent European Indoor Championships and placed fourth at the World Championships in Doha. Their line-up for Silesia is close to being at full strength, too, so they can be expected to feature at the front end of the race.
Belgium finished a surprising fifth at the World Championships in Doha, setting a national record of 3:26.58 in the heats. Their place at the Olympics is already confirmed, but they'll be keen to once again be in the mix at an international event.
Italy, meanwhile, narrowly missed out on the final in Doha, so they will want to make the most of their opportunity in Silesia to qualify for the Olympics.
The same applies for India, France, Cuba, Switzerland, Nigeria and Botswana – all of whom have the potential for a top-eight finish in Silesia.
Jon Mulkeen for World Athletics