Yaroslava Mahuchikh at the 2019 World Athletics Championships in Doha (© Getty Images)
"I want to jump the world record," says Yaroslava Mahuchikh as she prepares to make her Olympic debut in Tokyo. Given the 19-year-old's performances so far, that doesn't seem to be an unrealistic ambition.
Four years ago, at the age of 15, the Ukrainian high jump star won the world U18 title in Nairobi with a PB and world age best of 1.92m. Two weeks later she claimed victory at the European Youth Olympic Festival in Gyor, clearing 1.89m. That proved to be just the start.
A year later, and back in that same Hungarian city, she added two centimetres to her PB to win the European U18 title and in the October she soared over 1.95m to triumph at the Youth Olympic Games in Buenos Aires.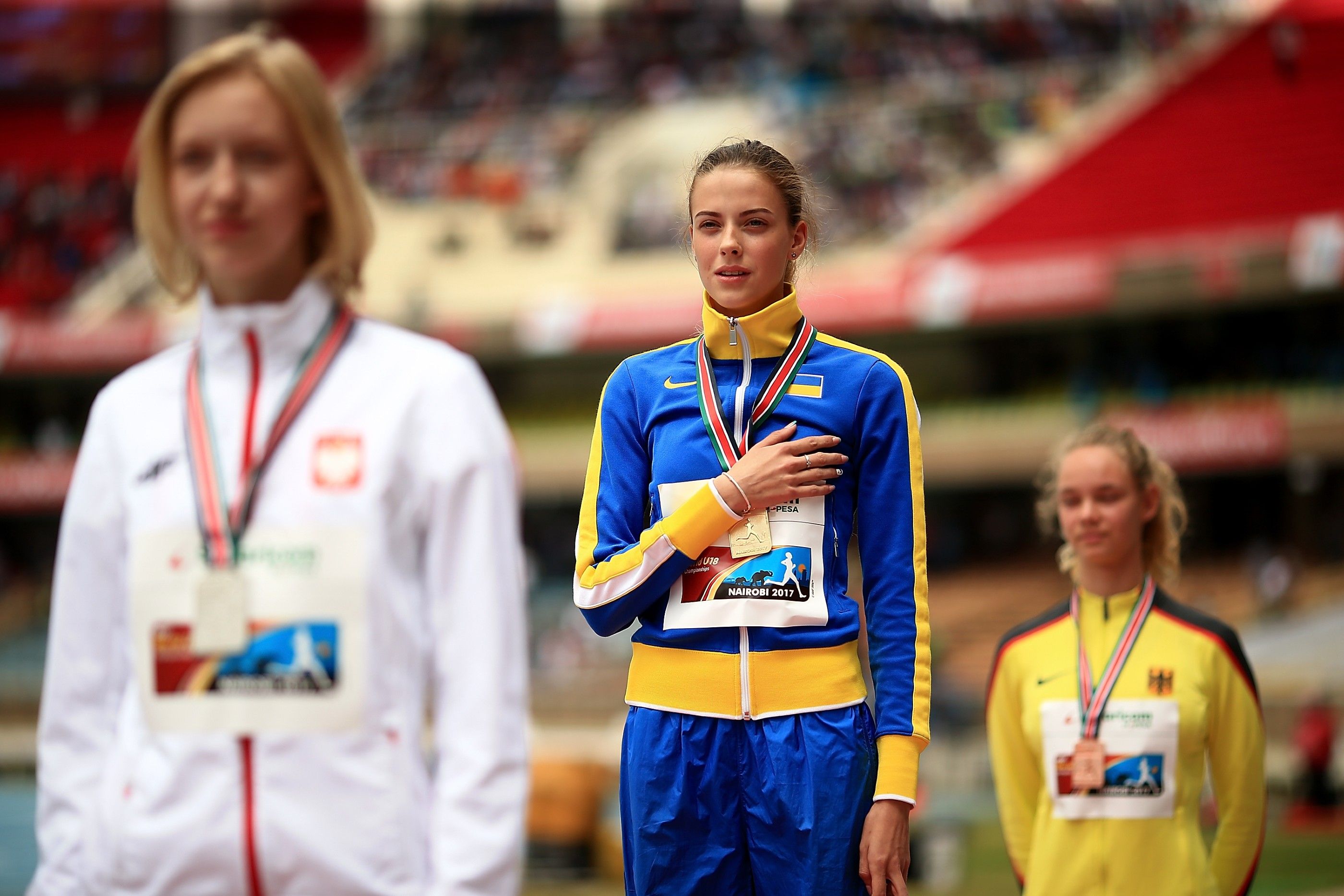 The teenager continued on her upward trajectory in 2019, matching Vashti Cunningham's world U20 indoor record with a 1.99m clearance in Hustopece, before opening her summer season in Doha with an outdoor PB of 1.96m which saw her – at 17 years and 226 days – become the youngest athlete to ever win a Diamond League. She cleared two metres for the first time at the Prefontaine Classic and won the European U20 title in Boras, before a successful return trip to Doha.
There, on the biggest stage of her career so far, Mahuchikh twice improved the world U20 record which had stood since 1989, clearing 2.02m and then 2.04m to become the youngest ever field event medallist at the World Athletics Championships. She again carried that form indoors, improving her world U20 indoor record to 2.01m and then 2.02m a couple of weeks later.
Then the pandemic hit, but the 2019 World Athletics Rising Star still managed to clear two metres in Stockholm, and during the winter of 2021 she won the European indoor title in Torun a month after clearing 2.06m in Banska Bystrica. The highest indoor jump in the world for nine years, that mark moved Mahuchikh to equal third on the world indoor all-time list.
Not a bad start to the career of an athlete who almost became a hurdler.


Mahuchikh's high jump progression
2016: 1.80
2017: 1.92
2018: 1.95
2019: 2.04
2020: 2.02i
2021: 2.06i


Mahuchikh's two-metre competitions
2.00, Palo Alto, 30 Jun 2019
2.04, Doha, 30 Sep 2019
2.01i, Lvov, 18 Jan 2020
2.02i, Karlsruhe, 31 Jan 2020
2.01i, Sumy, 22 Feb 2020
2.00, Stockholm, 23 Aug 2020
2.02i, Kiev, 9 Jan 2021
2.00i, Udine, 27 Jan 2021
2.06i, Banska Bystrica, 2 Feb 2021
2.00i, Sumy, 11 Feb 2021
2.00i, Torun, 7 Mar 2021
2.00, Lutsk, 19 Jun 2021
2.01, Berdichev, 26 Jun 2021
2.03, Stockholm, 4 Jul 2021
2.00, Tallinn, 10 Jul 2021

"I was a 400m hurdler and coached hurdles, and Yaroslava originally came to me to do hurdles," her coach, Tetyana Stepanova, said in 2019, "but it was immediately obvious that her talent was as a high jumper."
Now Mahuchikh has the opportunity to further demonstrate that talent at the Olympic Games and after clearing a world-leading 2.03m to win at the Diamond League in Stockholm earlier this month, she attempted a would-have-been PB of 2.07m. Although unsuccessful on that occasion, it has only fuelled her world record ambition and she has Stefka Kostadinova's 2.09m, set in 1987, in her sights.
"My first attempt and third attempt were so close," she said after trying 2.07m. "I feel that I can fly higher than 2.07m."
Six days later, after her win with a 2.00m leap at the European U23 Championships in Tallinn, Mahuchikh added: "It was a nice evening at the stadium, clearing all heights with the first attempt. I did not continue jumping because the main target is the Olympic Games but I knew this two-metre jump was a very good for me also mentally.
"In Tokyo, I want to jump more than 2.05m, 2.07m... I want to jump the world record."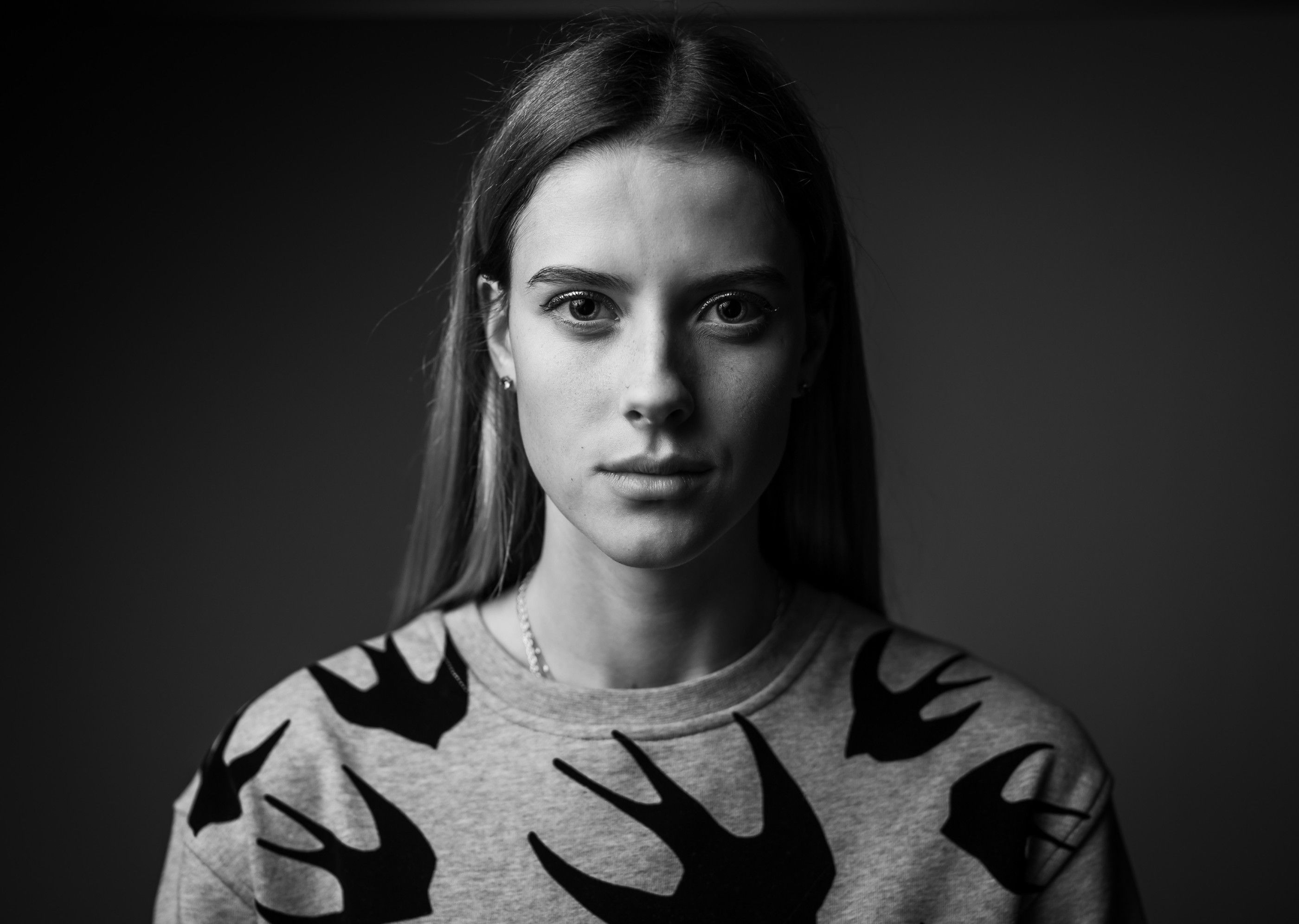 (© Dan Vernon)

Earlier this year, Mahuchikh was able to spend time on some of her other passions, including fashion and beauty when she appeared in Vogue Ukraine's May 2021 issue. But then it was back to business.
So what will she have been focusing on in these final few weeks before Tokyo, in order to make her world record goal a reality?
"More technical training, to improve any mistakes," she explained. "I want to go to the Olympics full of energy and jump every height on the first attempt."
Jess Whittington for World Athletics