Lamb tagine (© Mara Yamauchi)
When I flew to Doha in September 2019 to commentate at the World Athletics Championships, one aspect of my trip that I was looking forward to was trying out Middle Eastern cuisine. Apart from a brief stay in Israel many years ago, this was my first visit to the region. I confess I am very much a beginner at Middle Eastern cooking. The warming spices, rich flavours, and plentiful use of herbs that I'd tasted a little of, whetted my appetite to learn more.
On my first visit to the hotel dining room in Doha I was excited to find tabbouleh and baba ghanoush. But the next item I found was idli, savoury rice cakes which are a traditional food from south India generally served with coconut chutney and sambar. This immediately brought back memories of eating idli for breakfast every day during a visit to Tamil Nadu when I was a student.
Why south Indian food in Doha, I wondered, and guessed that they were catering for residents from the Indian sub-continent. This reminded me that food and people are inseparable, and the constant movement of people across the world over centuries brings an incredible array of food customs and traditions, wherever you go.
Fast forward to February 2021, and the Middle East is in my mind again, because the Ras Al Khaimah (RAK) half marathon was to take place. Sadly, the race has been cancelled due to the pandemic but I'll still be seeking inspiration from memories of that race to progress my Middle Eastern cooking skills!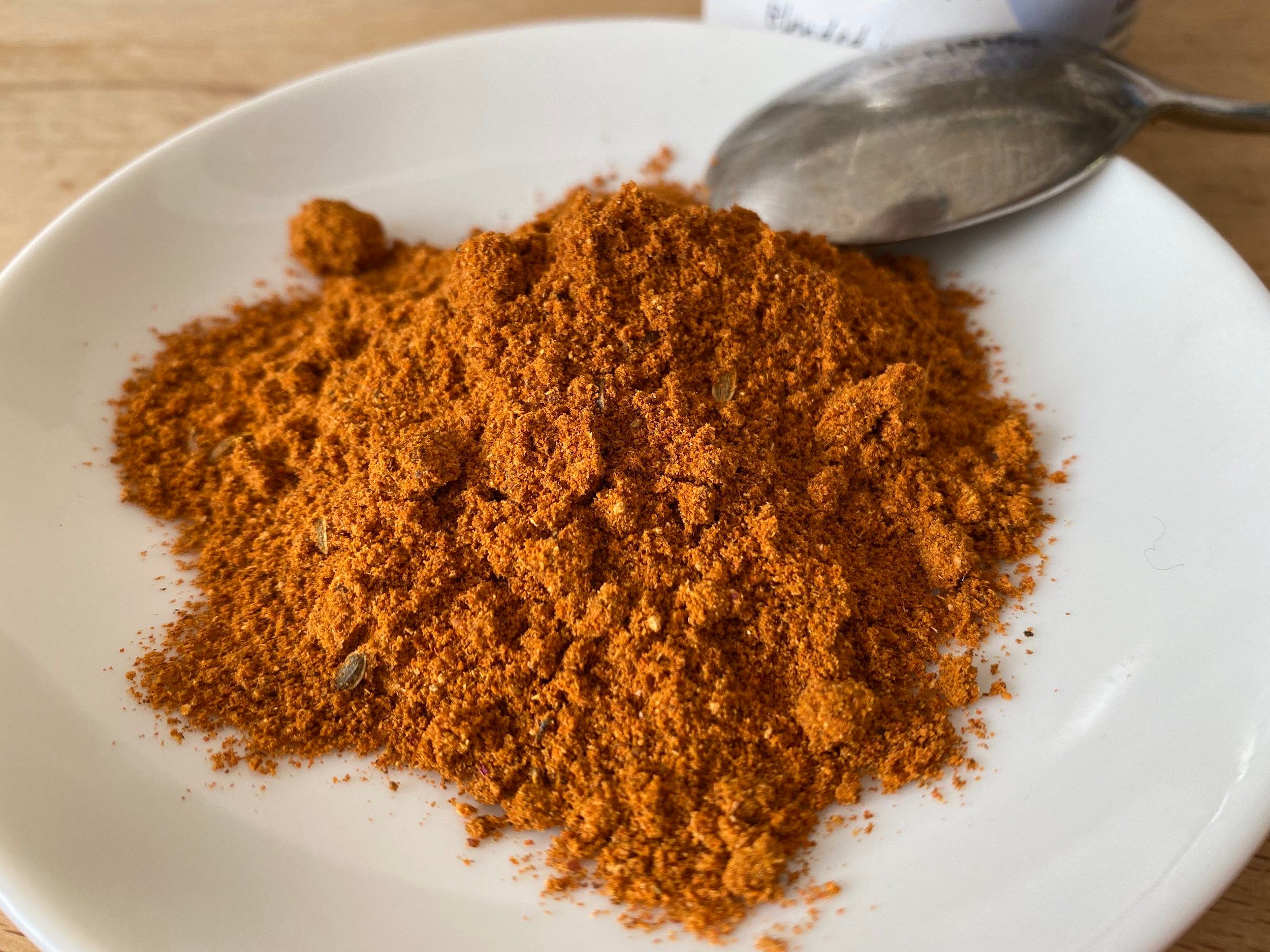 This week my starting point is a delightfully aromatic and earthy spice mix called ras el hanout, which is used in Middle Eastern and North African cooking. It is one of those foods whose list of ingredients varies from place to place.
The mix I'm using contains 22 separate spices, but its main flavours are cumin, cardamom, ginger, coriander, cloves, turmeric, paprika, nutmeg and mace. Its fragrance when you open the jar reminds me of walking through Souq Waqif in Doha.
Many spices are anti-inflammatory, so are a useful part of any runner's diet. I'm using ras el hanout in a lamb tagine but it can be rubbed into any meat or fish, or stirred into cous cous or rice.
Ingredients
olive oil for frying
1 large or 2 small onions, finely chopped
2 cloves garlic, finely chopped
2 carrots, chopped into small cubes
400g diced lamb
2 tablespoons ras el hanout spice mix
1 400g tin chopped tomatoes
1 400g tin chick peas
150g dried apricots, chopped, or sultanas
200ml chicken or beef stock
Handful chopped fresh coriander
Heat a small amount of olive oil in a large frying pan, until it is really hot. Add the lamb, and fry for 2-3 minutes until browned on all sides, stirring continuously. Remove the lamb and set aside. Pour a little more olive oil into the pan and fry the onions and carrots for 2-3 minutes. Add the garlic and continue frying for a further 2 minutes.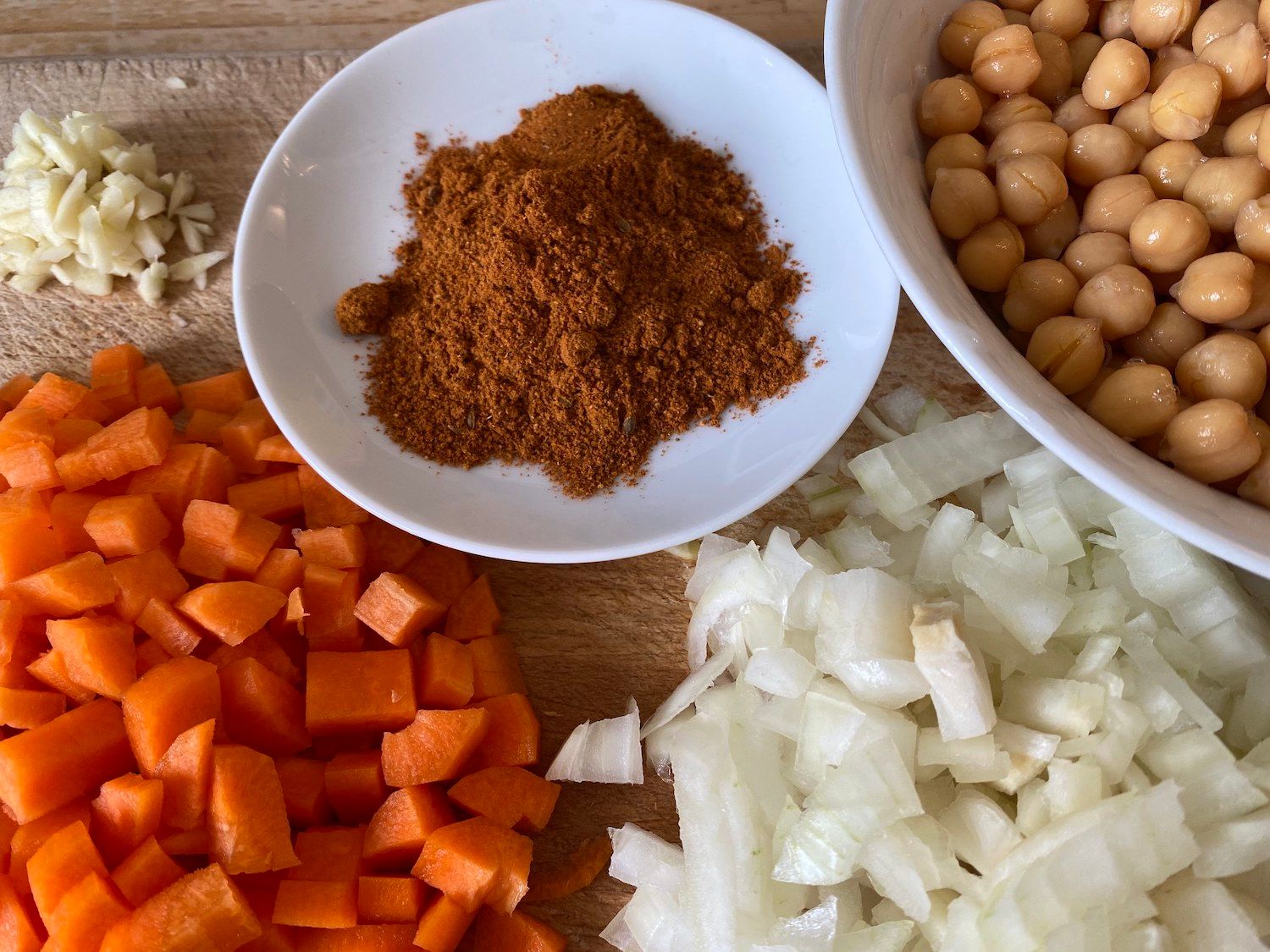 Add the spice mix and stir well until the mixture gives off a good spicy aroma. Pour in the tinned tomatoes and stir well. Put the lamb back into the pan along with the chick peas and apricots, pour in the stock and mix well, bringing the mixture to the boil.
Reduce the heat and simmer with a lid on for 15 minutes. Finally, add salt and pepper to taste. Serve with couscous or rice, with the coriander sprinkled on top. In this recipe, I have used a frying pan to make it a simple and quick dish. But cooking it more slowly using a ceramic tagine or a large iron casserole dish instead will give more depth of flavour and authenticity.
Enjoy!
Mara Yamauchi for World Athletics Be Active