Gift guide for athletics fans
Finding the perfect gift for friends and family can be tricky.
It helps, of course, if they have a hobby or pastime, but even that can bring its own challenges – especially if it seems your loved ones already have all they need.
Worry not – If you still don't know what to buy, here's a selection of ideas across a range of categories that suit all budgets.
And whether you celebrate Christmas or not, this list can offer some inspiration for any gifts you may need to purchase in the near future. Or you could even order some of these items for yourself – after all, given the year we've all had, we all deserve a little treat!
Books and publications


Athletics 2020
Peter Matthews / ATFS
Compiled by Peter Matthews and his fellow members of the Association of Track & Field Statisticians (ATFS), this is the indispensable guide and essential reference work for track and field athletics.
This edition carries details of the 2019 season, a year which included the World Championships in Doha. It also includes results of other major events, features and comment and world lists, for 2019 and all time. Each year these annuals are greatly prized by all true followers of the sport; once again, this book is essential reading for all enthusiasts of track and field.
Out Of Thin Air
Michael Crawley
Why does it make sense to Ethiopian runners to get up at 3am to run up and down a hill? Who would choose to train on almost impossibly steep and rocky terrain, in hyena territory? And how come Ethiopian men hold six of the top 10 fastest marathon times ever?
Michael Crawley spent 15 months in Ethiopia training alongside (and sometimes a fair way behind) runners at all levels of the sport, from night watchmen hoping to change their lives to world-class marathon runners, in order to answer these questions. Follow him into the forest as he attempts to keep up and get to the heart of their success.
Zatopek
Jan Novák / Jaromír 99
Emil Zátopek is arguably the greatest Olympic champion of all time. The Czech runner's three gold medals at the 1952 Helsinki Summer Olympics (5,000m, 10,000m and marathon) have never been matched. His success as a runner made him a national hero, but as a public figure, outspoken and unafraid to take a stand, he was equally impressive. Even before the Helsinki Games, Zátopek had scored a remarkable victory, successfully pressuring the Communist regime to allow his colleague Stanislav Jungwirth, a political outcast, to compete.
In Zátopek, Jan Novák and Jaromír 99 trace the extraordinary life and times of the great Olympian, from his first meeting with Dana, the love of his life, to the victories that would ensure his lasting legacy.
Mes 10 Commandements
Kevin Mayer
In 2018, France's Kevin Mayer made athletics history when he broke the decathlon world record with 9126.
Having won world and continental titles, along with Olympic silver in 2016, an Olympic gold medal is one of the few honours missing from his collection.
This is the autobiography of a man who is committed to the environment, passionate about music, and dedicated to achieving his ultimate goal of winning an Olympic title.
Salto A Las Alturas
Karel López / Ruth Beitia
What's Ruth Beitia really like? And how did she become one of the best Spanish athletes in history with medals from the Olympic Games, World Championships and European Championships?
This book answers these questions and many more. The 2016 Olympic high jump champion not only talks about herself and her momentous jumps, but also all the people who have been vital throughout her career.
The book features insights from other key figures within the sport, including fellow athletes, Olympic medallists, journalists and members of the Spanish Athletics Federation.
Broken - 2020: the year running records were rewritten
Ally Beaven
Attempting to break long-distance running records used to be an underground endeavour, until the virus-stricken summer of 2020 came along. Only a few, such as the Bob Graham Round in the Lake District, had ever broken into mainstream consciousness. But an absence of running races thanks to the Covid-19 pandemic resulted in an unprecedented rise in the popularity of attempts at breaking these records.
In Broken, Ally Beaven takes an entertaining look at just why 2020 was so unusual for long-distance running. With his interest in Fastest Known Times (FKTs) piqued, Beaven immerses himself in the scene. His summer becomes one of spending hours in the hills feeding, cajoling and generally trying to keep safe the runners he is supporting, as well as following the dots of live trackers in the middle of the night and endlessly refreshing his Twitter feed as records tumble around the country.
The Irish Whales - Olympians of Old New York
Kevin Martin
In the early 1900s, the Olympic Games track and field throwing events were dominated by a group of Irish-born weight throwers representing the United States. Of immense size and with a larger-than-life presence, these athletes came to be known as the 'Irish Whales'.
James Mitchell, John Flanagan, Martin Sheridan, Pat McDonald, Paddy Ryan, and Con Walsh won a total of 18 medals at the Olympic Games between 1900 and 1924 and completely dominated the world stage in their chosen disciplines. They were lionised in the American and Irish press and became folk heroes among Irish-American immigrant communities.
In The Irish Whales: Olympians of Old New York, Kevin Martin shares the untold story of these Irish American athletes who competed with unparalleled distinction for the United States.
Available from Rowman & Littlefield
Running The World
Nick Butter
Nick Butter is the first man to run a marathon in every country on Earth. On 6 January 2018, Butter tied his laces and stepped out on to an icy pavement in Toronto, where he began to take the first steps of an epic journey that would see him run 196 marathons in every one of the world's 196 countries.
Spending almost two years on the road and relying on the kindness of strangers to keep him moving, Nick's odyssey allowed him to travel slowly, on foot, immersing himself in the diverse cultures and customs of his host nations. Running the World captures Nick's journey as he sets three world records and covers more than five thousand miles.
Runner's Itch, Hurry Slowly vol II
Liam Boylan-Pett
'Hurry slowly' is a saying in Norway, one that nine-time New York City Marathon champion Grete Waitz lived by. Have patience, it urges, but move with intent. It's a great maxim for running - and for storytelling. Inspired by that saying, Liam Boylan-Pett created Løpe Magazine, named after the Norwegian word for 'run'.
Løpe Magazine's best pieces from the past year have been compiled into 'Runner's Itch, Hurry Slowly vol II'. If you want to also catch up on the first volume of Hurry Slowly, there's still a small number of copies available.
Like The Wind magazine

The world turned upside down during 202, but runners learned to adapt. Our sport has become less about clocking up the kilometres and racking up the PBs – instead, we're asking ourselves where running can take us, whether that's mentally, geographically, environmentally or politically. All of these themes are explored in issue 26 of Like the Wind.
Each edition of Like the Wind magazine is a collection of running stories. There are personal anecdotes, inspirational tales, reportage, beautiful illustrations and stunning photography over 116 pages printed on sumptuous, matte paper. The magazine launched in February 2014 and new editions are published every quarter.
You can buy single issues from their website. Or take out a subscription and the latest edition will arrive with a limited edition supplement.
Long Distance

In 2020, the outside world came inside and Long Distance was born.
Featuring 28 cities and 34 stories, this 176-page publication is a collection of stories and photographs, told and taken from runners across the world during the pandemic.
---
Gear, kit and merch


The Tokyo collections, Asics


Heading out of what should have been an Olympic year and into what will hopefully be one, now is as good a time as any to invest in some gear that has been inspired by Tokyo, host of the next Summer Games.
Asics' Tokyo collections - 'Retro', 'Modern', and 'Future' - are inspired by Japanese culture, heritage and craftsmanship. Onitsuka Tiger, the lifestyle brand of Asics, also has its own vintage-inspired Tokyo selection.
Available at Asics.com (search for 'Retro Tokyo', 'Modern Tokyo' or 'Future Tokyo') and OnitsukaTiger.com (search for 'Tokyo')
Tokyo 2020 merchandise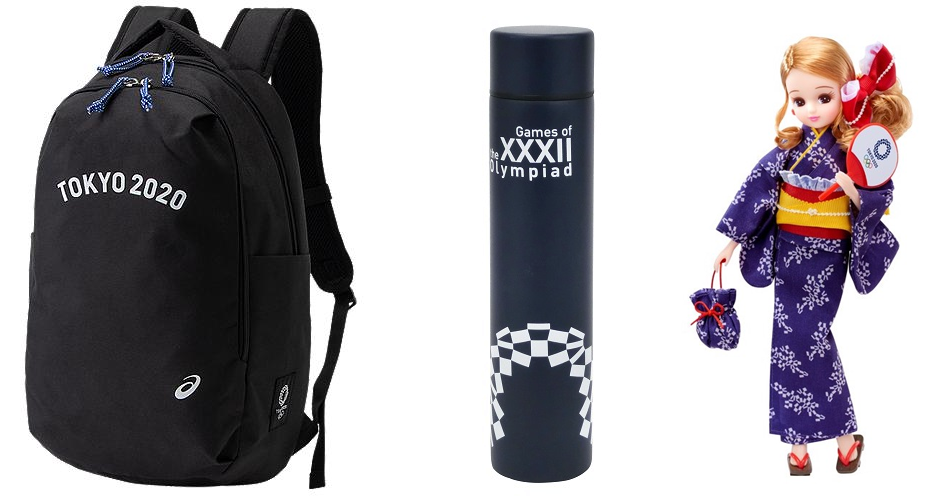 Sticking with the Tokyo theme, what better way to prepare for next year's Olympics than to invest in some official merchandise.
The Tokyo 2020 online shop has all sorts - from bags to dolls, drinks bottles to jewellery, calendars, keyrings, shoes and much more!
Available at Tokyo 2020 online shop
---
Games


Mario and Sonic at the Tokyo 2020 Olympic Games


Join Mario, Sonic and friends for their greatest adventure yet in Mario & Sonic at the Olympic Games Tokyo 2020.
Enjoy Olympic classics, such as track and field athletics, or take on new sports such as skateboarding, karate and surfing. Players can play solo or compete against friends.
1500m, the board game


Athletics board games is a very niche market, but there's a new release this year.
In 1500m, you are one of eight runners in a middle-distance race. Runners have to navigate their way through the race, using 'mental strength' points to choose how much they advance.
By using the right strategy and knowing when to take a risk, you can become the next 1500m champion.
---
Art


Waymarked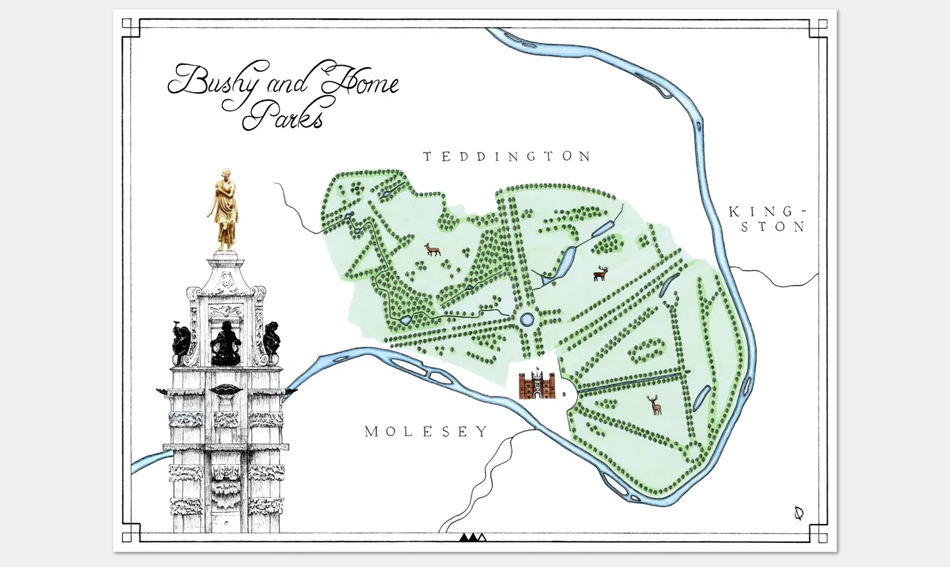 Runner and artist Owen Delaney creates stunning hand-drawn maps of famous races and well-known running routes.
Along with the range of prints he has available on his website, Delaney also welcomes commissions from anyone looking to create a bespoke hand-drawn map.
New Yorker covers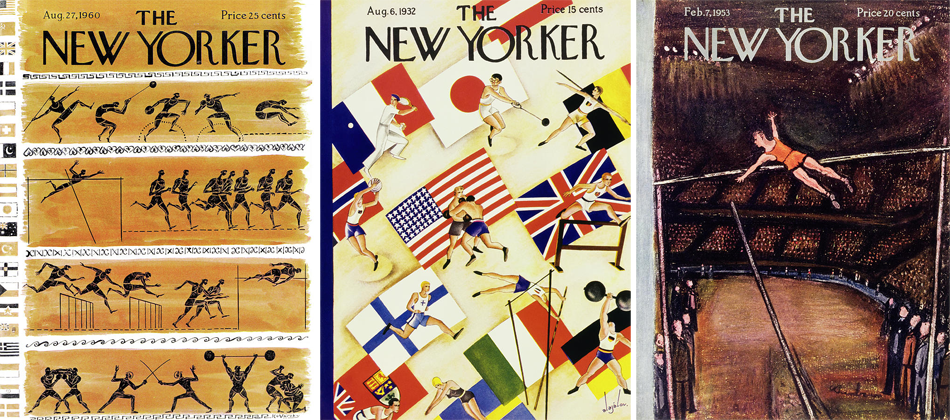 New Yorker magazine is known for its stunning cover artwork, and now you can own prints to display on your wall.
Available from Conde Nast (search for 'track and field' or 'athletics')
Athletics track poster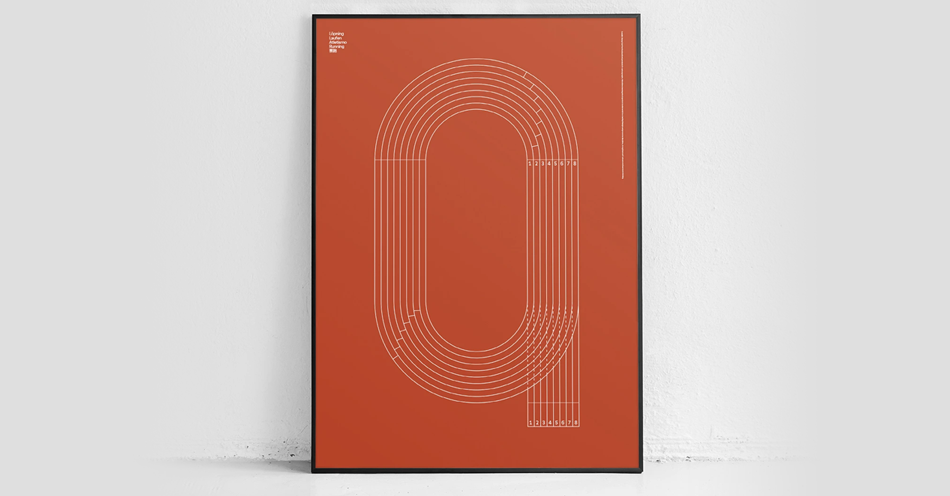 Understated and stylish. Is there anything more beautiful than an athletics track?!
Available from Swedish Stamp Club
---
Stocking fillers


Track and Fit Club


Designed for fitness fanatics, Track and Fit Club has a range of items that are fun and positive. Along with sweaters and loungewear, they also stock bags, mugs and prints - all of which carry a whimsical or motivational message.
Available at Track and Fit Club
Art Of Your Success


A one-stop shop for all types of gifts, Art Of Your Success offers products that motivate, organise and celebrate training and racing - whether it's recording and reflecting on your training in a journal, drinking a post session coffee out of a mug, or wearing a marathon t shirt to collect your race number.
Available at Art Of Your Success
Pace Pockets


If you know of someone who struggles to hit their pre-determined splits in races, chances are they could benefit from a Pace Pocket.
A fabric wristband with a handy storage pouch, Pace Pockets are printed with your choice of marathon or half marathon splits.